Search giant Google announced on Monday that it'll soon shut down its communication service Hangouts of which users are now asked to move to Google Chat.
Google first launched its Google Chat service in October 2020 and users were able to switch to it or just keep using Hangouts since then. In the company's latest blog post, Ravi Kanneganti, Product Manager at Google Chat, said that they've been further investing in the product which has more modern features and is compatible with other Workspace products.
These features include the ability to edit Google Docs, Sheets and Slides by using side-by-side editing which will ''make it easier to collaborate while continuing the conversation,'' said Kanneganti.
Google Chat also comes with a new feature called 'Spaces' which now allows team members to create different spaces for different projects and manage them in one place.
How to move from Hangouts to Google Chat
Google said Hangouts will be shut down in November this year so users still have some time to keep using the service for now. Starting today, the company will show mobile Hangouts users in-app prompts to move to the Chat service located in the Gmail app. People who use the web extension of the service will also be notified to switch to Chat on the web. The company also launched a standalone app for desktop users.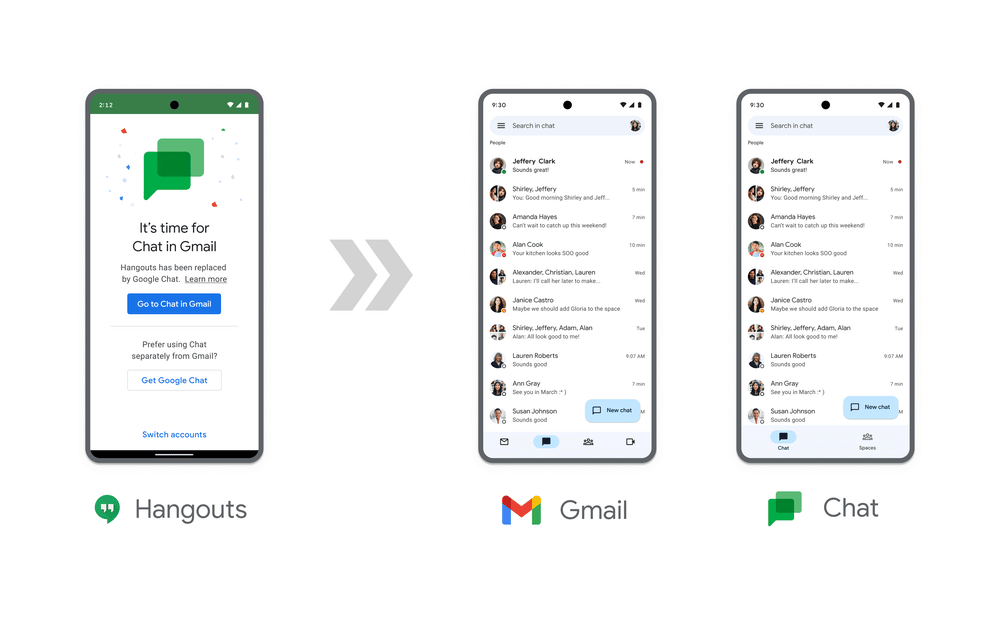 Conversations of most of the users have already been moved to Google Chat, the company said. However, it also recommends users to use its Google Takeout service to download their Hangouts data before November.
"We have big ambitions for the future of Chat, and over the coming months you'll see even more features like direct calling, in-line threading in Spaces and the ability to share and view multiple images," said Kanneganti. "As we take this final step to bring remaining Hangouts users to Chat, we hope users will appreciate our continued investment in making Chat a powerful place to create and collaborate."