Facebook CEO Mark Zuckerberg announced on Wednesday that Facebook will start new programs to invest more than $1 billion to reward creators on Facebook and Instagram through 2022. 
As part of the investment program, Facebook will create new bonus programs by the end of 2021 that will pay creators using its creative and monetization tools and "hitting certain milestones".
The upcoming bonus programs will be seasonal, evolving and expanding over time. While some bonus programs are already available to select creators by invitation, The company said it will launch dedicated spaces for bonuses within the Instagram app this summer, and in the Facebook app in the fall, where creators can learn about bonuses available to them.
Facebook also announced that it will provide seed funding for creators to produce their content. "Our goal is to help as many creators as possible find sustainable, long-term success on our apps."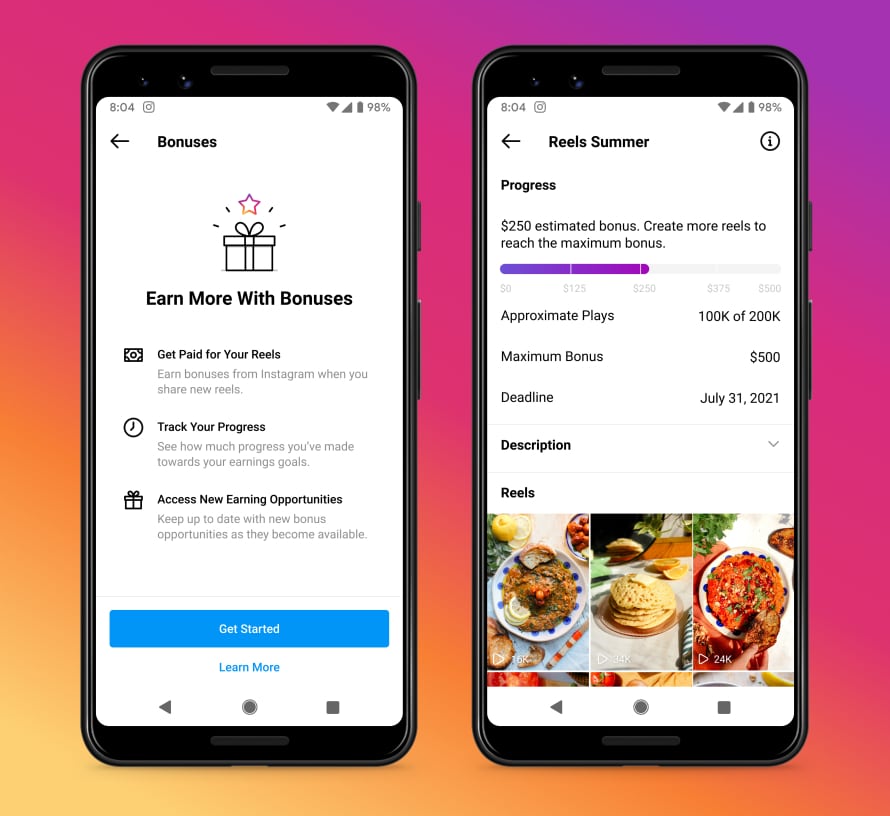 For Instagram, first bonus programs will be available by invitation only and will reward creators for signing up for IGTV ads and using badges in Live and Reels.
The IGTV ads bonus, available now to creators in the US, allows creators to earn a one-time bonus for signing up for IGTV ads, which enables them to earn a share of revenue when ads run during their videos. 
The badges in Live bonus, available now to creators in 11 countries, rewards creators when they meet certain milestones with badges, such as going Live with another account.
The Reels Summer bonus, launching in the coming weeks to creators in the US, will pay creators for creating great Reels content on Instagram. Creators can find the Reels summer bonus in the new Bonuses section of the Instagram app and will earn based on how their reels perform.
Facebook is investing actively in building creative tools for content creators. In June 2021, Mark Zuckerberg unveiled Facebook's newest standalone product called Bulletin, that allows writers to publish free and paid articles and podcasts. The company also officially launched Live Audio Rooms in June 2021.