Regardless of the type of content; Whether screenplay, novel, or lyrics, all writers use pretty much the same tools to write. For those of you who are used to writing digitally and often need to write from their smartphone, in this content, we've gathered the best writing apps for Android.
---
Also Read: The Best Note Taking Apps
---
Novelist
Price: Free
If you are looking for the best free writing apps for Android as an author, you should give a try to Novelist as it provides almost all features you need to start writing for no initial cost, zero advertising, and no in-app purchasing.
Having features including timeline, formatting options, book preview, and Google Drive support, Novelist also provides an advanced text editor that allows you to write and organize your novel.
iA Writer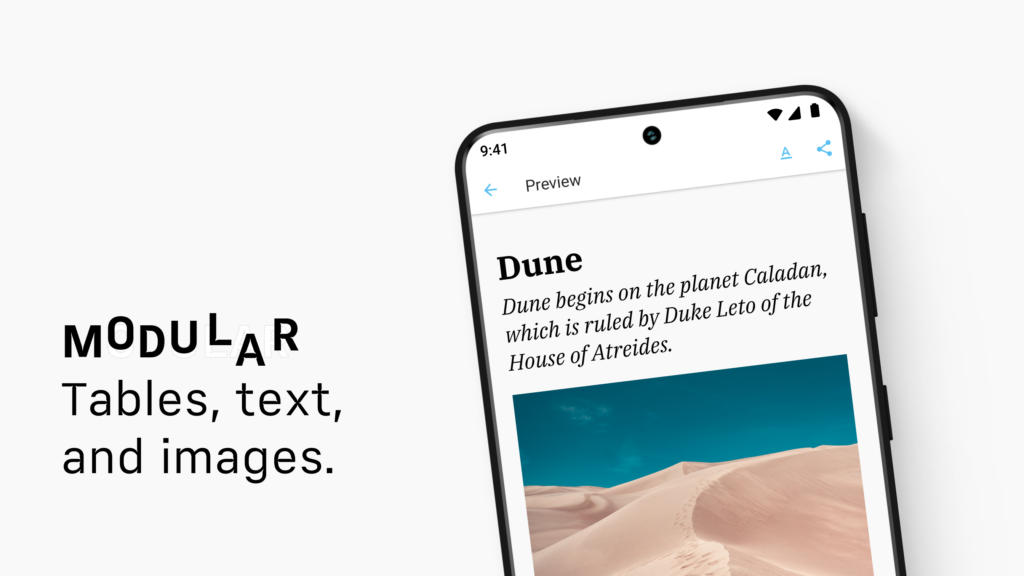 Price: Free / $29.99
As one of the best writing apps for Android, iA Writer promises its users to focus only on writing, thanks to its very simple design. In addition to features such as built-in browser, various fonts, night mode, the writing app also has Multimarkdown, HTML, PDF, .docx support and Google Drive, Dropbox integrations. You can share your articles on WordPress and Medium through iA Writer, which also shows the reading time of the article and the total number of sentences, words and characters.
---
Also Read: The Best Teleprompter Apps for Android
---
JotterPad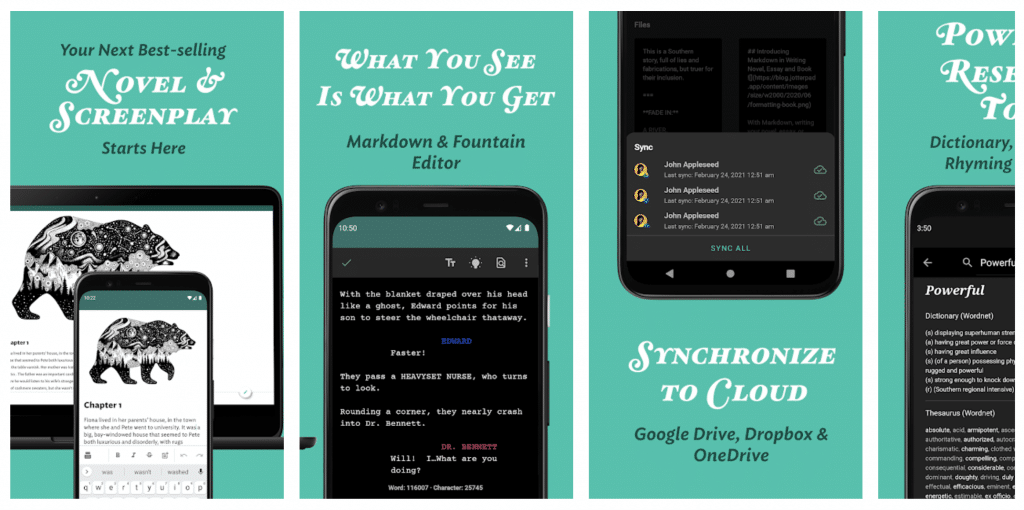 Price: Free / $5.99-$14.99 once / $0.99 per month
The user-friendly JotterPad stands out with its built-in dictionary function, which allows you to quickly look up the meaning of unfamiliar words or find synonyms for words you use frequently. In addition to options such as word count, sentence search, extended keyboard, Markdown, PDF, .docx, .rtf formats support, Google Drive, Dropbox and OneDrive integration will also support you from time to time.
Microsoft Word, OneDrive, or OneNote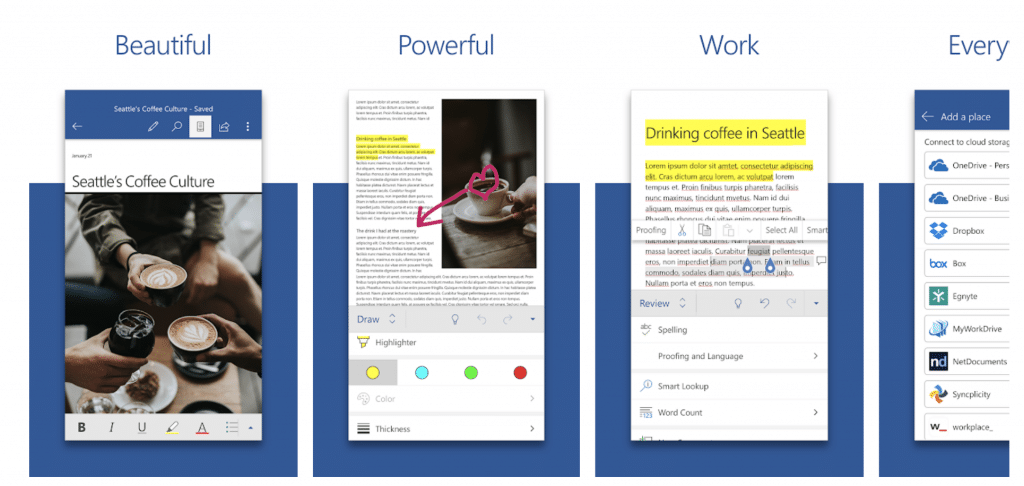 Price: Free / $5.99-$7.99 per month / $119.99 one time
As one of the most popular writing apps among both Android and iOS users, Microsoft Word provides almost all features you need to write anytime and anywhere you need. It allows you to share an article with someone else to collaborate in real time on your Android device. It also provides a template library for different kinds of content like newsletter and brochures.
Using Microsoft Office, regardless of the format, you can create, read, edit, and share. DOCX files, PDFs and everything else. In order to use the app, you need to create an Office 365 account .
---
Also Read: The Best Apps for Productivity
---
Google Docs
Price: Free / $1.99-$199.99 per month
Google Docs is one of the best writing apps for Android with advanced features like document sharing for real-time writing, offline working, and automatic saving. It also allows you to open and edit Word documents and PDFs. Please note that Google Docs is part of Google Workspace and you can use it for free for up to 15GB storage. If you need more space, you'll need to purchase a subscription.
---
Also Read: The Best Android File Manager Apps
---
Writer Plus
Price: Free / $0.99-$15.99
With the battery-friendly Writer Plus, you can easily edit and save the content you create. As one of the best writing apps for Android, Writer Plus is ideal for writing notes, novel, lyrics, poems, essays, and drafts on your phone or tablet.
The app, which offers the opportunity to organize your articles in nested folders, includes many features such as shortcuts for keyboards, night mode, detailed word statistics, right-to-left typing and Markdown.