Most of the games that have the potential to be replayed mainly come from the RPG genre. The RPG genre, with its rich gameplay, allows you to draw a different path and get a different taste from the game you are playing when you start again, even if you have finished the game once.
Although we have the opportunity to see a lot of new RPG games today, everyone has a game that is the apple of their eye. That's why, in this article, we've rounded up the best RPG PC games of all time with the most replay potential.
The Best RPG PC Games
The Witcher 3: Wild Hunt
With the rich story and depth of the characters it has, it's really no surprise that The Witcher 3 is on the best RPG PC games list.
One of CD Projekt Red's most successful works, The Witcher series, even after finishing the story and past the credits, makes you want to enter the world that is still waiting for you beyond the horizon.
Divinity: Original Sin 2
Divinity: Original Sin 2 is truly one of those games that is blessed with gameplay variety. The classes you can unlock, the ways you can progress through the story, or the tactics you can use while fighting do not upset you in terms of diversity and difference, on the contrary, they bring an element of increasing curiosity.
Baldur's Gate
Baldur's Gate series, one of the ancestors of RPG games, is one of the first games to offer its own perspective on the RPG genre. With its impressive story, mission system that you can solve in multiple ways, and different party combinations you can try, it is definitely one of the best RPG PC games.
---
Also Read: The 5 Best Assassin's Creed Games, Ranked
---
The Elder Scrolls V: Skyrim
In Skyrim, one of the best RPG PC games, in addition to Skyrim's own content, there are hundreds of thousands of different mod options. The thing is, there's just so much to do in the game and there are literally no limits to what you can do as there are no restrictions on how you should play. It's just as boring to re-story in Skyrim as it is to throw NPCs off a cliff with Fus ro dah.
Dragon Age: Origins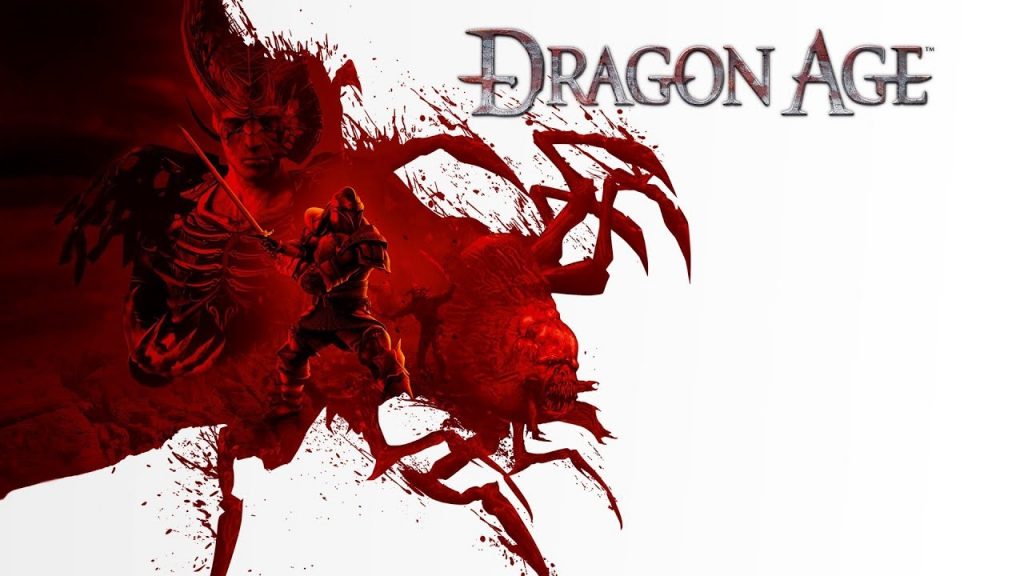 Worlds with high fantasy and mythology have always been popular. Dragon Age also attracts attention with its human, elf and dwarf races. But what really makes the things enjoyable and thought-provoking on Dragon Age: Origins is making the hard choices, where all the options have potentially harmful consequences.
Final Fantasy VII
The Final Fantasy series has a long history as a franchise. For this reason, we found it right to add the story of Cloud, which even many people who have not played it have heard of, although there are more than one game that can be included in the list of the best RPG PC games. The adventure game we live while trying to save the world from Sepiroth still makes it worth playing even today.
---
Also Read: The 12 Best Open World Games for Android
---
NieR: Automata
NieR: Automata is one of those games like no other as you have to play the game multiple times to see the whole story. There are three different game routes, and how Nier Automata separates these routes may confuse you. However, playing multiple times is important for the whole story. When you start again, different routes trigger the element of curiosity rather than torture, as they enrich the story in their own way.
Fallout: New Vegas
Mankind is grouped in a chaotic world made messy by an atomic explosion, and a poor man is trying to figure out his own story among them. This production, where you will face the consequences of all the choices you make, definitely deserves to be considered one of the best RPG PC games that have left their mark on history.
---
Also Read: The 12 Best Isometric RPGs
---
Disco Elysium
The production, which shines like a star among the best role-playing games, will really connect you to it for hundreds of hours. This production, where you will question wonderfully designed characters as a detective and lose yourself in the detailed skill tree, is one of the games with the highest score among RPG games.
Undertale
When it comes to role-playing games, we all think of three-dimensional productions with crazy wars, but there are also gems like Undertale. The production, which has a lot of depth compared to a two-dimensional production, promises you perfect hours. If you are good with text-based games, we highly recommend you try this game.
Path of Exile
No one would have believed it if we said that Diablo games will have a rival and multiplayer will be mentioned for years. Today, Path of Exile, which is said to unplug even Diablo 4, has been in front of players on Steam for years. It offers you an amazing RPG experience with its incredibly detailed skill tree and fluid game mechanics. Of course, it takes its place among the best RPG PC games.
---
Also Read: The Best Free Multiplayer PC Games
---
Stardew Valley
Survive, farm, marry, and mingle with children. Allowing you to do all of this, Stardew Valley is a gem among RPG games from independent producers. While it doesn't have a third dimension like Undertale, it has great depth, enough to keep it among the best role-playing games. It is also one of the best relaxing PC games in that players choose to chill themselves.
Elden Ring
Elden Ring, FromSoftware's game that created excitement before it was released and became very popular after its release, will drive you crazy. The production that you will get very angry when appropriate and fall in love when appropriate is truly a masterpiece. It can lose you with its beautifully designed boss battles, beautiful open world, and detailed character creation options.
Pillars of Eternity
Pillars of Eternity is a production that has managed to preserve the classic RPG texture that Obsidian Entertainment has developed and done well. There are 6 playable races in the production set in the universe of Baldur's Gate and it offers you a world full of diversity. Although RPG games are generally known for their rich variety, we suggest you take a look at Pillars of Eternity.
---
Also Read: The 22 Best Free Games on Steam
---
Wasteland 3
Just like the Fallout series, you are in control of a team in Wasteland 3, which welcomes you in the post-apocalyptic world after an atomic explosion. Again, the production, where choices are important, offers you a tactical and customizable game experience with an isometric perspective.
Neverwinter Nights
Neverwinter Nights promises an amazing Dungeons & Dragons adventure that exceeds 100 hours. Since 2002, when it was first released, it has been a production that is loved, played, and remembered by the players.
---
Also Read: The 10 Best RPGs for iPhone
Also Read: The 13 Best RPGs for Android
---
Diablo II
The second game of Blizzard's legendary series Diablo is also among the best RPG PC games. Diablo fans will know that Diablo II is better than Diablo III. Therefore, instead of the third game in our list, we include the second game.
Kingdom Come: Deliverance
We can say that Kingdom Come: Deliverance, which transforms 1403 Bohemia and its architecture completely into digital media, is one of the productions that reflects the medieval atmosphere in the most realistic way. With its historically accurate story, environment, atmosphere and attention to detail, it is one of the RPG games that you should definitely play. Although the combat mechanics may seem strange at first, we have to say that it is incredibly enjoyable after you get used to it.