Don't you want to act without depending on the missions with open world games without having to progress in a fixed mission system? The logic of open-world games is that the player can freely explore the virtual world. Some games offer a realistic open-world experience, while others offer unconventional worlds. Which world are you interested in discovering? There is an easy way to find out. We have listed the best open-world games for iOS for you. Discover games that suit your style and enjoy open-world games!
Second Galaxy
Price: Free
Second Galaxy is an open-world science fiction game that combines RPG and SLG elements with five unique nations vying for dominance. These five countries differ in science, technology, design, and military, and they also developed different spaceships. The second Galaxy's universe has a diameter of 1,000 light-years and contains 4,961 galaxies. Galaxies have planets, stars, space stations, and more. The game creates a "butterfly effect" on the cosmic ecology depending on how the player deals with events. Second Galaxy qualifies as one of the best open-world games for iOS with its fascinating style and features. You can cross wormholes and reach the depths of the universe to embark on an adventure!
Second Galaxy on the App Store
---
Also Read: The 10 Best RPGs for iPhone
---
Terraria
Price: $4.99
Featuring fully customizable controls and a user interface, Terraria is an open-world game that aims to fight for survival, wealth, and glory. The Terraria World has over 400 enemies to fight, defeat, and loot. Also, there are more than 20 NPCs, Biomes, Mini Biomes, and over 5000 items to discover in the game. Multiplayer Terraria lets you play with up to 7 friends on local Wifi or online. If beating challenges is your thing, you can play in a more difficult mode with Master mode, choice is yours in Terraria World! Plus, for more information, you can visit Terraria's website.
Goat Simulator
Price: ​​$6.99
Goat Simulator, which does not make crazy promises and is a great option to kill time, attracts the attention of game lovers with its unique style. In this game, you are a goat, and you aim to destroy. Doesn't being a goat require that? Collect points as you destroy items and show your friends who is the alpha goat! The game has millions of bugs, and the game developers are keeping these bugs, except for the crash bugs of course! If you aim to escape reality and have fun, this game is one of the best open-world games for iOS.
Goat Simulator on the App Store
---
Also Read: The 10 Best Zombie Games for iPhone
---
Louis The Game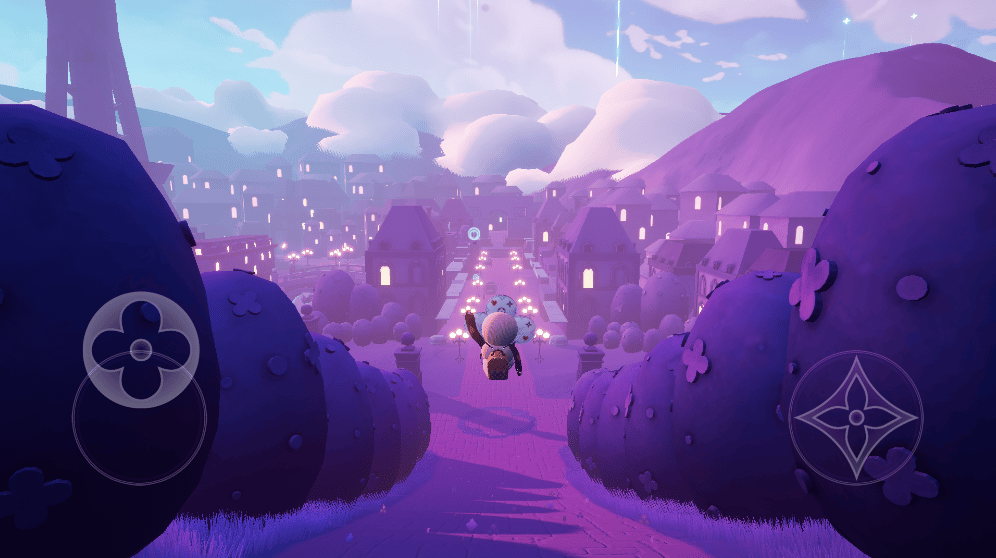 Price: Free
How about discovering the world of Louis Vuitton? Discover new collections with quotes from Louis Vuitton and L'Audacieux. Join Vivienne on her adventures to eight settlements around the world as she searches for 200 collectible candles to celebrate Louis Vuitton's 200th Birthday. Each candle unlocks a fascinating story about the Louis family, and while you're at it, don't forget to follow the leaderboards and compete with your friends!
Louis The Game on the App Store
The Elder Scrolls: Blades
Price: Free
A classic dungeon crawler designed by Bethesda Game Studios, the award-winning creators of Skyrim, The Elder Scrolls: Blades is among the best open-world games for iOS. The game offers many features such as stunning dungeon adventures and epic one-on-one Arena battles. Also, build and customize your city and enjoy the game with state of an art battle system!
The Elder Scrolls: Blades on the App Store
---
Also Read: The Best RTS Games for iPhone
---
My Time at Portia
Price: $7.99
You have just arrived in Portia Town and take over your father's workshop and craft to compete for the best builder in town. Restore the glory of human civilization as you explore hidden ruins. Build your path as you become an experienced builder! Connect with over 50 NPCs and townspeople to form friends and romantic relationships. There are lots of activities to socialize with!
My Time at Portia on the App Store
Morphite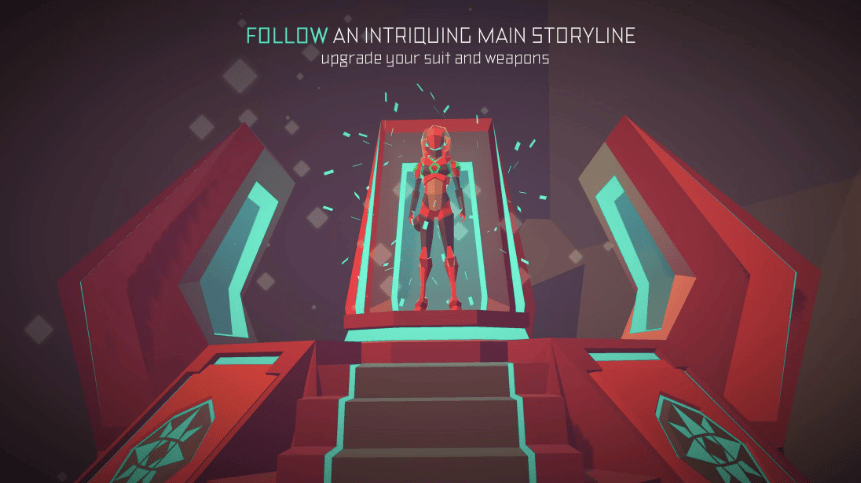 Price: $7.99
Morphite In's story takes place in the very distant future. Gamers play Myrah Kale, who lives in the space station and workshop with her surrogate father, Mr. Mason. What begins as a simple reconnaissance mission to gather supplies uncovers Myrah's unknown past. Players must travel to unmapped planets and unravel the mystery on a journey that reveals their relationship to a rare and nearly extinct material called Morphite.
Apart from the main story, the game offers many features such as real-time space combat, resource gathering, space trading, an easy-to-use Starmap system, and am MFi controller support. Morphite, which is on the list as one of the best open-world games for iOS, meets game lovers with its extraordinary graphics.
Sky: Children of the Light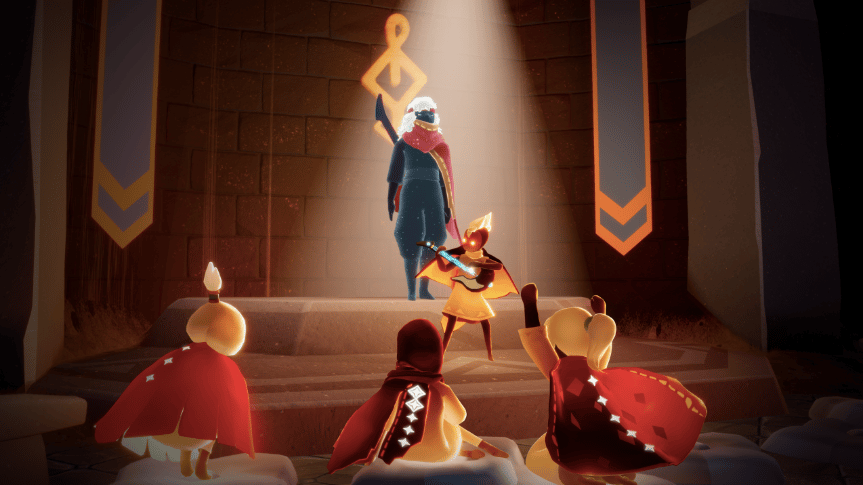 Price: Free
Experience the fascinating world of Sky, a beautifully animated kingdom with Sky: Children of the Light. Explore seven dreamy realms to bring home the lost stars and save the souls in each constellation. Meet new characters and enjoy the relaxing MMORPG with each new adventure, season, and event. Explore the open world alone or with friends to experience the fantastic world of the Sky! Plus, for more info, browse the website of the game.
Sky: Children of the Light on the App Store
Don't Starve
Price: $4.99
Play as gentleman Scientist Wilson in Don't Starve and try to find your way home! Explore an unexplored world full of strange creatures and dangers! Fight 2D characters and strange creatures living in a unique 3D world and collect the appropriate materials for your survival.
---
Also Read: The 10 Best MMORPGs for iOS
---
Nimian Legends
Price: $3.99
Offering a beautiful, real Open World adventure, Nimian Legends is among the best open-world games for iOS. Enjoy rivers, waterfalls, overgrown forests, high mountains, and ancient dungeons while discovering mighty dragons, soaring eagles, fast-footed deer, and more. The dynamic weather and day/night cycle in the game allows you to experience many weather conditions such as rainstorms, lightning and thunder, strong wind, and silent snowfall. In addition, the game offers many features such as shapeshifting powers, photo mode, and customization. Nimian Legends has no ads, in-app purchases, and time limits. Additionally, the game can be played offline anywhere.