Real-Time Strategy is a strategy video game genre where players battle units, build bases and fight for victory with opposing players or artificial intelligence (AI) units. Players build armies and empires to defeat opposing forces. RTS games offer fast-paced and competitive gameplay with real-time battles.
There are many options in this game type, which are highly preferred by game lovers. So which one will you play? We have solved this confusion for you and listed the best RTS games for iPhone that are most preferred by gamers.
First Strike
Price: Free
The iconic nuclear war game First Strike attracts the attention of gamers with its realistic and different style. The game offers players a great experience with new nuclear superpower countries and new super weapons. The new First Strike has been completely rebuilt, and the enemies are smarter and more hazardous now. You'll need to think harder and strategize quickly to beat them.
Also, First Strike is a fast-paced game with impressive graphics and a great strategy simulation with an intuitive interface. Choose from known Super Powers and marvelous nuclear players, and plan your strategy wisely! Explore other lands and rebuild your arsenal to rebuild.
Plus, you can have more detailed information on the game's website.
---
Also Read: The 10 Best RPGs for iPhone
---
Machines at War 3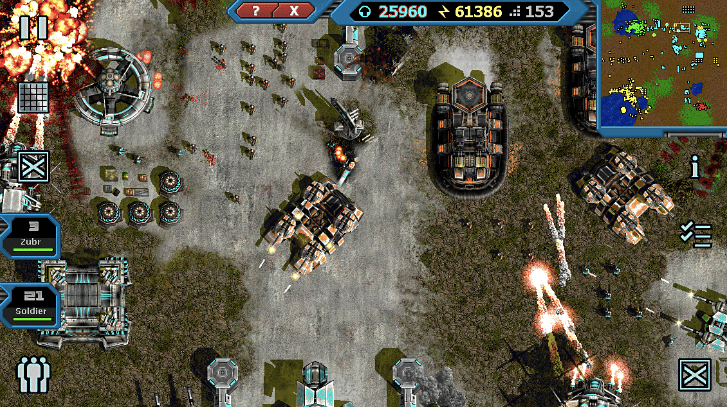 Price: $6.99
Machines at War 3 is one of the best RTS games for iPhone with its impressive story. Players investigate a looted military laboratory and find something that isn't right. All the scientists get lost and leave their research and top-secret classified experiments behind. The missing scientists, known as the Omicron Initiative, left a mysterious text message that says "we had to do this!" and players need to figure it out. The players' goal is to protect the Omicron Initiative and its secret technology from evil people!
In addition, the game has 21 missions to save the Omicron Initiative and offers the possibility to create more than 130 different types of units and technologies. Claim your battle with a full arsenal of infantry, navy, aircraft, and ground forces, and enjoy playing in online multiplayer mode.
Machines at War 3 on the App Store
---
Also Read: The 9 Best Opening Scenes in Video Games
---
Bad North
Price: $3.99
Bad North offers gamers a Viking story, as the name suggests, and is a real-time tactical roguelite game. The Viking is invaded and the king is dead, you must succeed your father on the throne and rule your idyllic island kingdom. You have to fight to survive, and you have little chance of making mistakes! Command your loyal nationality and exploit the islands.
Also, the game offers smart unit controls and unlockable upgrades. In this way, create experienced warriors from the rags militia and be victorious in battle!
Plus, browse the game's website for more information.
---
Also Read: The 10 Best MMORPGs for iOS
---
Iron Marines
Price: $2.99
Iron Marines ranks among the best RTS games for iPhone with its extraordinary space adventure. Fight in challenging real-time strategy sci-fi battles on mysterious planets! Determine your strategy well and use the missile launcher, sniper and flamethrower wisely.
Furthermore, the game features 21 campaign missions and 17 special operations on three sci-fi planets. Iron Marines offers 40+ upgrades to build a mighty RTS army and +7 units for extra firepower for your hero. The battle will get even hotter with 8 unique weapons and 50 high explosives to help you defeat your enemies! Players have the chance to choose the difficulty mode, and the game also offers a guarantee of offline play.
Plus, Check out the game's website for more information.
Company of Heroes
Price: $13.99
Company of Heroes is specially designed and optimized for iOS. Command two troops of American soldiers and also enjoy dynamic combat environments, fast-moving campaigns, and advanced squad-based tactics with Company of Heroes. Also, one of the most famous games of real-time strategy, this game is one of the best RTS games for iPhone. The game is appreciated by gamers with its high-resolution graphics optimized for various iOS devices.
Plus, For more information visit the website of the Company of Heroes
Company of Heroes on the App Store
---
Also Read: The 10 Best Zombie Games for iPhone
---
Rymdkapsel
Price: $3.99
Rymdkapsel is a meditative strategy game set in space where you can explore the galaxy. Build the best possible base and station and command your minions! Additionally, the game makes space travel fun with its different graphics and style.
Plus, Those who want to examine the game in more detail can visit the game's website.
Plague Inc.
Price: ​​$0.99
Plague Inc has an extremely bright interface and stunning retina graphics. This is a strategy and tremendously realistic simulation game. Thus Plague Inc is among the best RTS games for iPhone. Also, The Game epitomizes the complexity of a global pandemic.
In addition, the game has 12 different types of diseases with different strategies and more than 50 countries to catch the disease. Playing the game is easier and more fun with the comprehensive in-game help system in Plague Inc! Also, the game is available in English, German, Brazilian Portuguese, Italian, French, Japanese, Korean, Spanish, Simplified Chinese, Traditional Chinese, and Russian.
Land Air Sea Warfare
Price: $2.99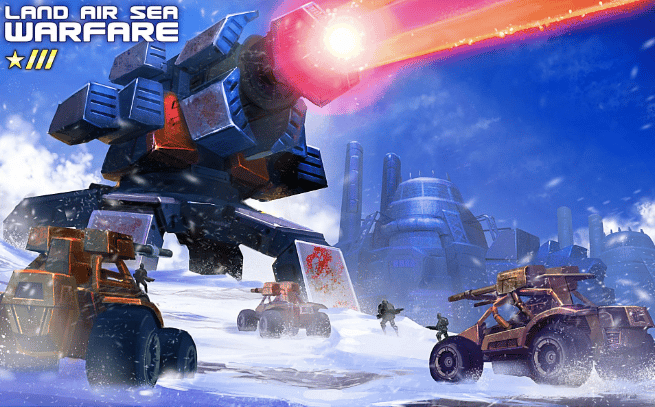 Do you want to experience an amusing strategy game? Develop and implement strategies to defeat your enemy with Land Air Sea Warfare! Fortify your base against enemies with torpedo launchers, long-range cannons, turrets, and more. Build factories to produce planes, ships, and vehicles.
The game features unique explosions, sound effects, wrecks, and animations for each unit. Land Air Sea Warfare offers an extraordinary gaming experience for RTS gamers with over 100 units and technology types, over 40 landscapes, and more than 250 sounds for units.
Land Air Sea Warfare on the App Store
Clash of Clans
Price: Free
Build your village and raise a clan with Clash of Clans. Join epic Clan Wars and compete with millions of players worldwide. Test your skills in competitive Clan War Leagues and get a chance to prepare for battles. Forge alliances and strategize to win battles! Prepare your defenses against enemy attacks with Tower, Bomb, Wall, and Trap. Plus, create your own custom PVP experience through Friendly Battles and unique live events!
Also, many game features are free, such as army training in the village, the ability to donate to your clan member's Clan Castle, and quality of life improvements. This game deserves to be the best RTS game for iPhone, especially with so much to offer.
Plus, for more information about the game, visit the game's website.
Clash of Clans on the App Store
---
Also Read: The 13 Best Games Based on Books
---
Rome: Total War: Alexander
Price: $4.99
In Rome: Total War: Alexander, you will go on expeditions and fight as Alexander the Great. You must conquer the Persian Empire as you lead the Greek kingdom of Macedonia to Central Asia. Also, the game allows you to command more than 50 units and experience different strategies.