One of the most played game genres today is first person shooter games. We have selected the best of both online and story-based games and prepared the 'best FPS Games for PC list' for you.
Doom Eternal
Platforms: Nintendo Switch, PlayStation 5, PlayStation 4, Xbox X ve S Serisi, Xbox One, Microsoft Windows, Stadia
Developed by id Software and published by Bethesda Softworks, DOOM Eternal has a magnificent gameplay designed with advanced graphics. As the DOOM Slayer, you will return to avenge the creatures of hell. You will be full of action with the amazing game music composed by Mick Gordon. You'll battle across dimensions as you slay demons and monsters, both new and classic, with powerful new weapons and abilities.
Tom Clancy's Rainbow Six Siege
Platforms: PC, PlayStation 4, Xbox One
Tom Clancy's Rainbow Six is one of the best FPS games for PC with great emphasis on tactics and teamwork. After the critically acclaimed Rainbow Six Vegas 2 was released in 2008 and the next-gen Rainbow Six Patriots was cancelled, the brand fell asleep for a bit. Rainbow Six returned on December 1, 2015 as Tom Clancy's Rainbow Six Siege and quickly gained a lot of players. Although not as many players as CS: GO, this military game continues its life with its own players.
---
Also Read: The 15 Best FPS Games for Android
---
Halo
Platforms: Xbox, Microsoft Windows, macOS, Xbox 360, Windows Phone, iOS, Xbox One Arcade, Xbox Series X/S
Almost every game of Halo, which is one of the most important icons in the first person shooter genre, is a masterpiece that gives a different taste both when playing on your own and with your friends.
F.E.A.R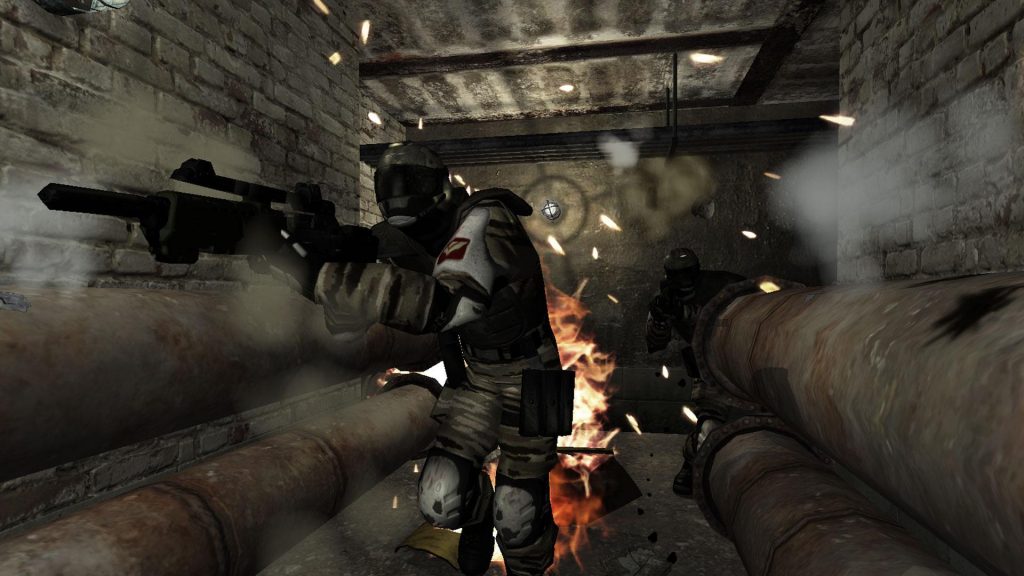 Platforms: Microsoft Windows, PlayStation 3, Xbox 360
When F.E.A.R first came out, it was seen as one of the hardest first person shooter games ever made. Even today, while there are many titles that cannot reach F.E.A.R's artificial intelligence, its difficulty and unsettling atmosphere make it one of the best FPS games.
---
Also Read: The 7 Best RPG PC Games
---
Counter Strike: Global Offensive
Platform: PC
Valve's Counter-Strike: Global Offensive (CS: GO) was released in 2012, backed by a strong legacy of multiplayer FPS titles such as the original Counter-Strike and Counter-Strike: Source. It continues to leave more modern games behind by improving itself for 8 years. Visually, however, CS: GO is starting to show its age and is not as thematically rich as other popular games like Overwatch and Apex. Millions of players prefer CS: GO for its simple and competitive nature, especially because it's now free to play.
---
Also Read: The Best Free Multiplayer PC Games
---
Unreal Tournament 2004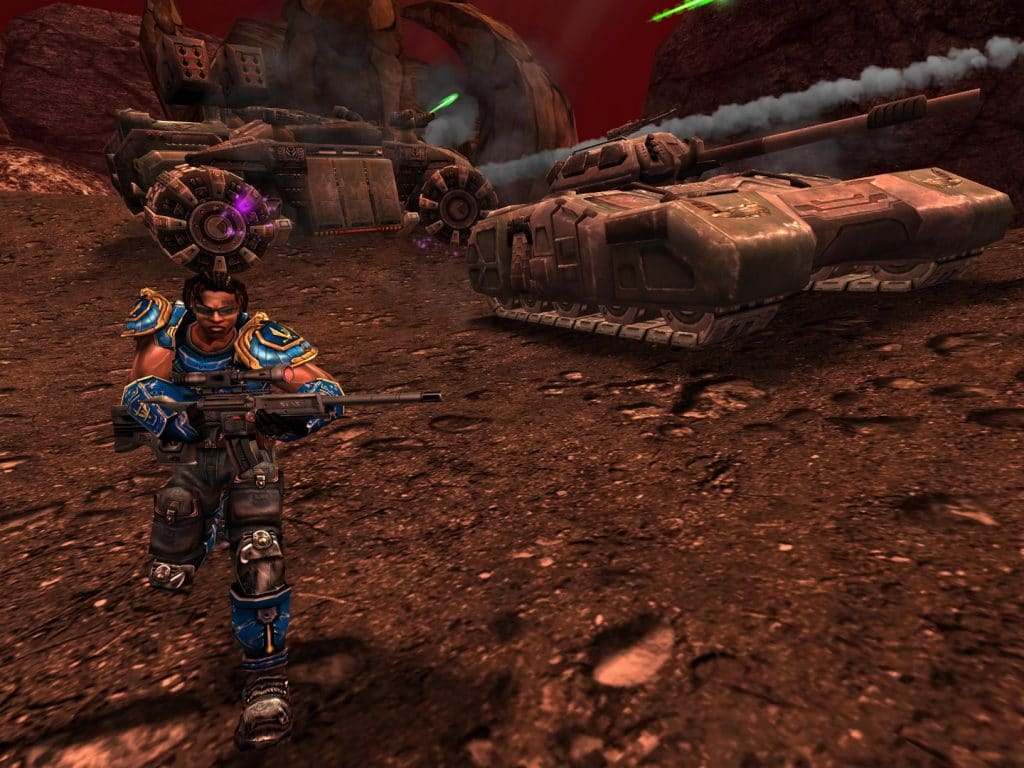 Platform: PC
Although Unreal Tournament 2004 is in the same format as Quake III Arena, which we all know by name, it has a larger arena, more diverse weapons and more difficult gameplay. It is not known which is the best game of the Unreal Tournament series, but it is obvious that it still offers a more fun, competitive game.
Quake III Arena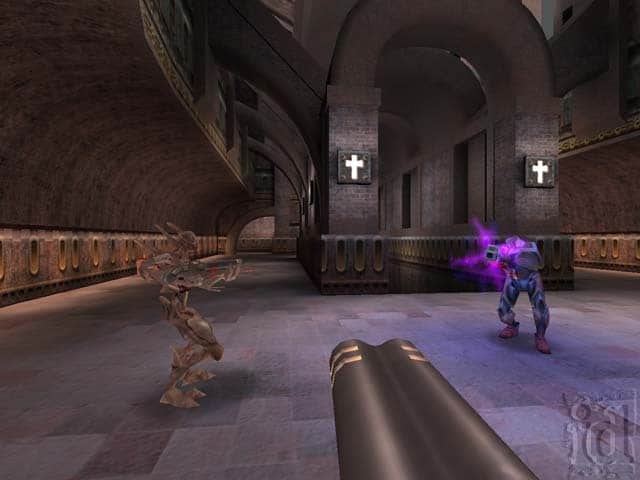 Platform: PC
The game released in 1999 was so fun, so fast and attractively made that all the elements made the game as a whole extremely playable. Although more than 20 years have passed, the game is still at a level that can make itself play.
Escape From Tarkov
Platform: PC
If you are looking for realistic conflicts that will put you where you are like a nail and cause your pulse to rise above normal, Escape From Tarkov is the perfect fit for you. Almost every FPS genre game aims for realism, but often fails to achieve it completely. But Escape From Tarkov may be the game that does it best. Everything is under your control in this game, which is equipped with fine details from top to bottom. If you are not careful, you may find a bullet in your head from hundreds of meters away and you may lose everything.
---
Also Read: The 10 Best FPS Games on PS Plus Extra and Premium
---
Call Of Duty Black Ops Cold War
Platforms: PC, PlayStation 5, Xbox One, Xbox Series X
As one of the best FPS games for PC, Black Ops Cold War plunges players deep into the volatile geopolitical warfare of the Cold War of the early 1980s. It's an immersive single-player adventure where players will come face-to-face with historical figures and real facts as they battle around the world in iconic locations like East Berlin, Vietnam, Turkey, the Soviet KGB headquarters.
Arma 3
Platform: PC
Arma III is one of the best FPS games, thanks to the highly detailed simulation elements, one-shot deaths, strategic planning, long battles, and tactical elements. It is also known that Bohemia Interactive, the developer of the game, also created software to train the US military. The factor underlying the success of the game is definitely not coincidence or luck.
Half-Life: Alyx
Platform: PC
Developed and published by Valve, Half-Life: Alyx is the first Half-Life game released after Half-Life 2: Episode Two. In the FPS set between Half-Life and Half-Life 2, the player controls Alyx Vance, who is tasked with retrieving a Combine superweapon.
---
Also Read: The 10 Best FPS Games for iOS
---
Devil Daggers
Platform: PC
In Devil Daggers, as in other first person shooter games, you are exposed to intense fire, but here your enemies are the bullet itself. You are in an area and you are killing a lot of demons in the game. There are important aspects for success like memorizing the sounds of different creatures and guessing from which angle they can attack.
Operation Flashpoint: Dragon Raising
Platforms: PC, PlayStation 3, Xbox 360
Not every FPS game is of the type where you scavenge for enemies or creatures without hesitation. Operation Flashpoint: Dragon Rising is one of the first FPS games that gives a feeling close to real combat dynamics. Before entering the fight, you need to determine your strategy, as the game level gets harder, the number of bullets on the screen, the life bar, the inventory disappears and you have to give yourself completely to the game.
Serious Sam: The Second Encounter
Platform: PC
If you've played Serious Sam before, you also know about the irony behind its name. What sets The Second Encounter apart from all Serious Sam games is that it's the hardest game in the series. The creatures are stronger, Sam is more sensitive, the creature variety is more, and you feel the chaos and difficulty to the fullest while attacking from place to place.
DUSK
Platform: PC
DUSK shows you the atmosphere of shooting games of the 90s and incorporates the graphical structure of Quake, the shooting mechanics of DOOM and Duke Nukem 3D. Of course, there are also some Silent Hill-like horror elements.
---
Also Read: The 10 Best Multiplayer Horror Games to Play with Friends
---
Titanfall 2
Platforms: PC, PlayStation 4, Xbox One
Titanfall 2 is a first-person shooter game developed by Respawn Entertainment and published by Electronic Arts. The sequel to Titanfall, released in 2014, the game was released worldwide in 2016 for Windows, PlayStation 4 and Xbox One. In Titanfall 2, players control their Titans with mekha-style exoskeletons, pilots who are agile and equipped with skills ranging from wall-running to stealth.
Left 4 Dead 2
Platforms: PC, Xbox 360
Left 4 Dead 2, the sequel to Valve's award-winning game Left 4 Dead, is about four survivors battling zombies in the middle of an epidemic that turns people into zombies. Survivors have to reach the safe rooms, checkpoints, at the end of each level by fighting to get to the rescue vehicles at the end of the fight.
Apex Legends
Platforms: PC, PlayStation 4, Xbox One, iOS, Android
Respawn Entertainment's battle royale game Apex Legends focuses on team play and manages to stand out from its competitors by offering different playable characters.
---
Also Read: The 8 Best Battle Royale Games Like PUBG
---
Overwatch
Platforms: PC, PlayStation 4, Switch, Xbox One
First person shooter games don't always have to be dark, gory or realistic. Even gun-packed PC games have their place for cartoon fun. This place has been occupied by Valve's Team Fortress 2 game alone for almost a decade, and now Blizzard is considering double-crossing it with Overwatch.
Destiny 2
Platforms: PlayStation 5, Microsoft Windows, Xbox One, Google Stadia, Xbox Series X/S
Destiny 2, the sequel to the Destiny game released in 2014, managed to attract the attention of many players because it can be played for free. After the first game released with a different approach to the FPS genre, Bungie, the developer of the series, decided to publish the second game for free.
In Destiny 2, one of the best FPS games for PC, where you can participate in Dungeon, Raid and various events with other players, you can create your own style by creating combinations among thousands of weapons and millions of options.
---
Also Read: The 20 Best Free Games
---
Metro Exodus
Platforms: Microsoft Windows, PlayStation 4/5, Google Stadia, Linux, macOS, Xbox One, Xbox Series X/S, Amazon Luna
Based on Dmitry Glukhovsky's novels, Metro Exodus is a very successful FPS game released in 2019 for PC, PlayStation, and Xbox. The game, which also has horror elements, set in the post-apocalyptic wasteland of the former Russian Federation and the Republic of Kazakhstan. In this first-person shooter, players should deal with new perils and fight off aggressive people as well as deformed monsters.