A new job posting by Rockstar Games suggests that a Grand Theft Auto 6 trailer may finally be coming within the next few months.
According to the job listing published by Rockstar Games, the company is looking for a person who will capture cinematic gameplay. This means that the company will prepare a promotional video for a new project.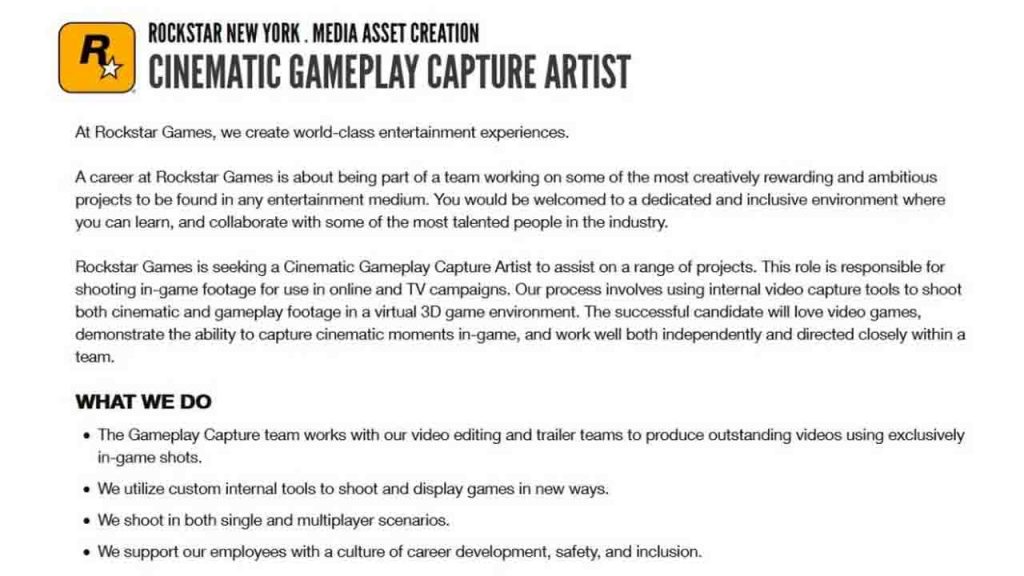 Assuming that the experienced developer has no plans other than GTA 6, we can state that the recruited person will work for GTA 6, despite news that GTA 6 could be released as early as 2023. However, Rockstar Games has not made any announcement or comment regarding GTA 6.
Rockstar Games will release a special version of GTA 5 for PlayStation 5 and Xbox Series X in 2021. As such, and while GTA 5 Online continues to make money for the company, Rockstar Games may not release GTA 6 within 2021. However, this does not prevent the release of a promotional video for the game we believe is upcoming.