Do you want to get rid of your old items and make room for new ones? There are many reliable product-selling sites apart from known apps such as Amazon (Seller Marketplace), Instagram (Shoppable Posts), Facebook Marketplace, and eBay. You can sell from a single app or multiple apps. Furthermore, shopping lovers can buy products in their style with great deals thanks to these apps. So what are these apps? We've listed the best apps to sell stuff for you.
Decluttr
Price: Free
Want to sell books, games, DVDs, Tech gadgets, CDs, and more instead of throwing them away? Endorsed by CNET, TechRadar, and Good Morning America, Decluttr is a BBB (Better Business Bureau) accredited business. It's also rated excellent on Trustpilot with over 15,000 reviews, and Decluttr's priority is a happy customer! Photograph and add the product you want to sell, it's that simple. It is much more enjoyable to sell/buy with free shipping options! Plus, shoppers can visit Decluttr's website to get info and even buy/sell from there.
Etsy
Price: Free
Etsy is one of the best apps to sell stuff with many unusual and varied categories. Discover vintage, handmade items, and many more creative items with Etsy. You can buy gifts from Etsy for your friends, family, and loved ones. Moreover, this app attracts the attention of shopping lovers with its creative market. You can save your favorite products in the favorites section and follow the stores you like. While purchasing the product, you can contact the sellers and ask your questions. It is a great platform not only for buying but also for selling.In addition, Etsy has a website and you can buy/sell from the website and examine it in more detail.
Poshmark
Price: Free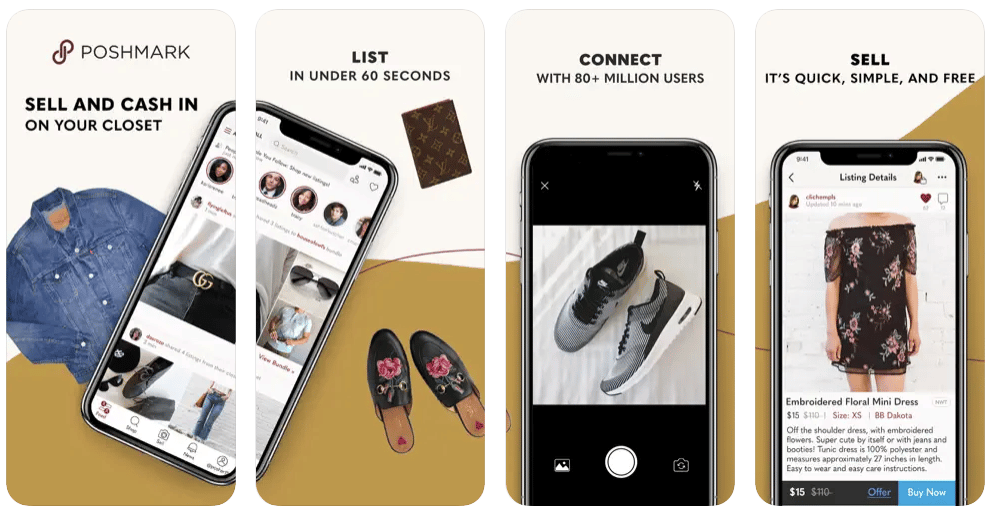 Poshmark is among the best apps to sell stuff, offering up to 70% off shopping and retail from over 9,000 brands of all sizes. Poshmark is the leading social marketplace for new and used styles. Poshmark has categories for kids, home, women, men, and more. Thus you can buy/sell whatever you want here. At Poshmark, you can have famous brands at incredible prices. In addition, you can evaluate the clothes that you do not wear in your closet and outdated products on this site. Additionally, you can visit the app's website for more information.
---
Also Read: The 5 Best Budget Apps
---
OfferUp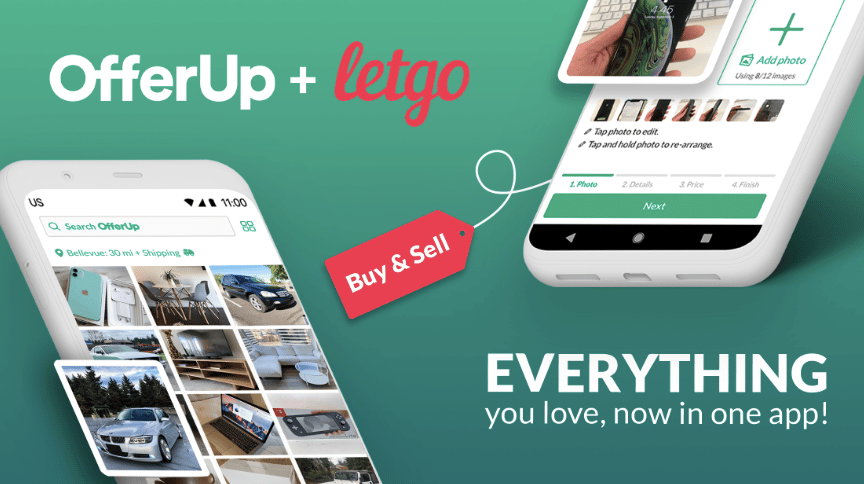 Price: Free
OfferUp and Letgo is the perfect mobile marketplace for shoppers! Discover products near you! You can find clothes, cars, household goods, children's toys, shoes, and more with great deals near you. Shopping lovers can be sure of the reliability of the seller with the reputation feature (ratings and reviews). Discover thousands of daily updated listings and ask your questions to sellers. If you want to be a seller, you can sell your products in just 30 seconds! OfferUp deserves to be one of the best apps to sell stuff with the features it offers. Plus you can get more detailed information from the app's website .
Shopify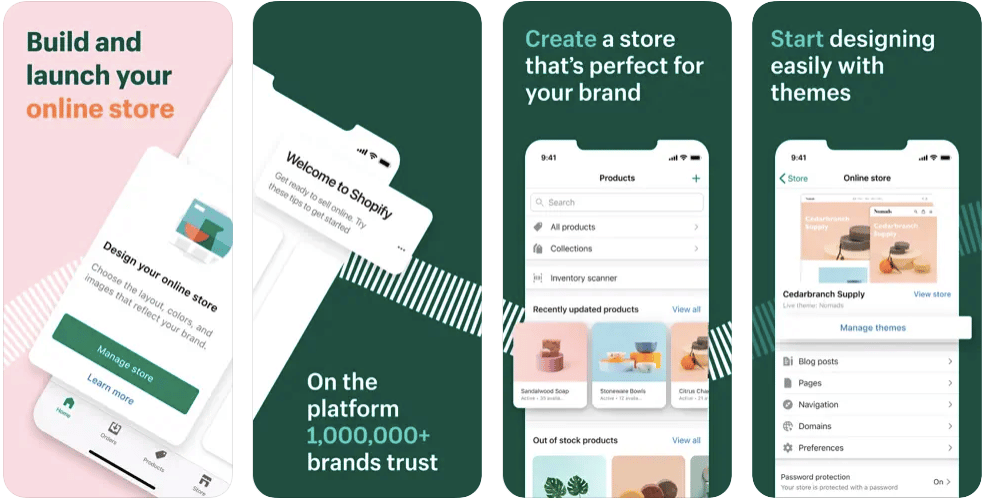 Price: Free
Would you like to sell your products professionally? You can start your e-commerce business with Shopify, which does not require coding and design skills! You can effortlessly do sales tracking, marketing campaigns, order processing, product editing, and more from your mobile device. In addition, the app offers very professional information such as new order notifications, live sales, visitor traffic information, and conversion details viewing. Shopify is known as one of the best selling apps for its professional style. Also, check out the app's website for more information!
Vinted
Price: Free
Vinted is one of the best selling apps that offer a chance to sell fast and earn extra money without paying sales fees. Earn money by selling clothes, household goods, toys, and much more. Get your old ones out of the house! There is no sales fee in the app, which is very easy to list products. Make room for new ones! Get the chance to renew your home and closet with constantly updated products. Additionally, you can find more information on Vinted's website.
Chairish
Price: Free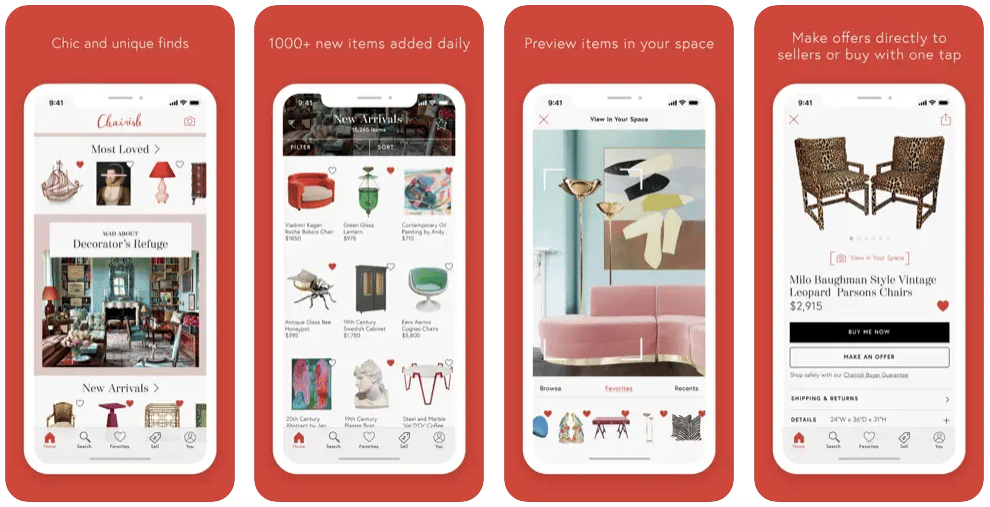 Unlike other apps, Chairish offers a sales market focused on home furnishings and art. More than 1,000 products are added and offered to buyers every day. In addition, stylish antique and old pieces are also available in the Chairis. Whether you are a seller or a buyer, you will enjoy browsing this app. Chairis is also an app where you can bid directly to the seller and collect your favorite products. Also, browse the app's website for more information.