Would you like to be included in the sustainable fashion trend? If you want to buy second-hand clothes at affordable prices instead of spending crazy money on your clothes, or if you want to cash out your clothes waiting in the closet, many great apps provide this. We have listed the best second-hand apps for you to access great products from around the world, here are the best ones!
Depop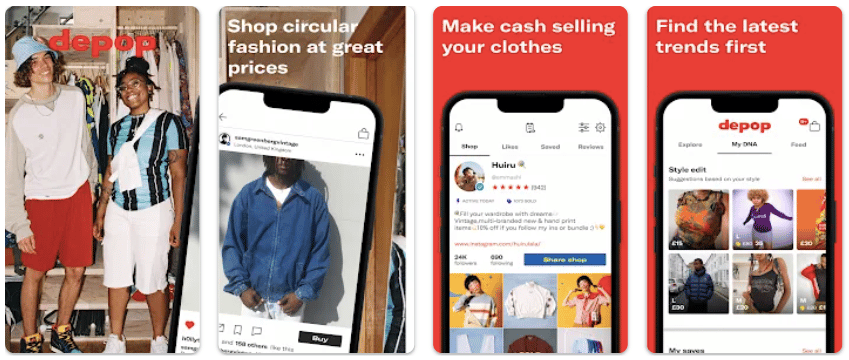 Price: Free
Depop is an app that helps you discover your style, sells your second-hand clothes, and even renovate your closet. Users can follow trends and be inspired by discovering brand-new styles with the app. Depop allows users to see the influencers their friends follow. The app offers second-hand shopping alongside new products, so users can save or save money. Depop has many forms of payment such as Paypal, credit and debit cards, Apple Pay and Google Pay. Fashion lovers will find menswear, womenswear, shoes, t-shirts, and much more at Depop. Check out Depop's website for more information.
Poshmark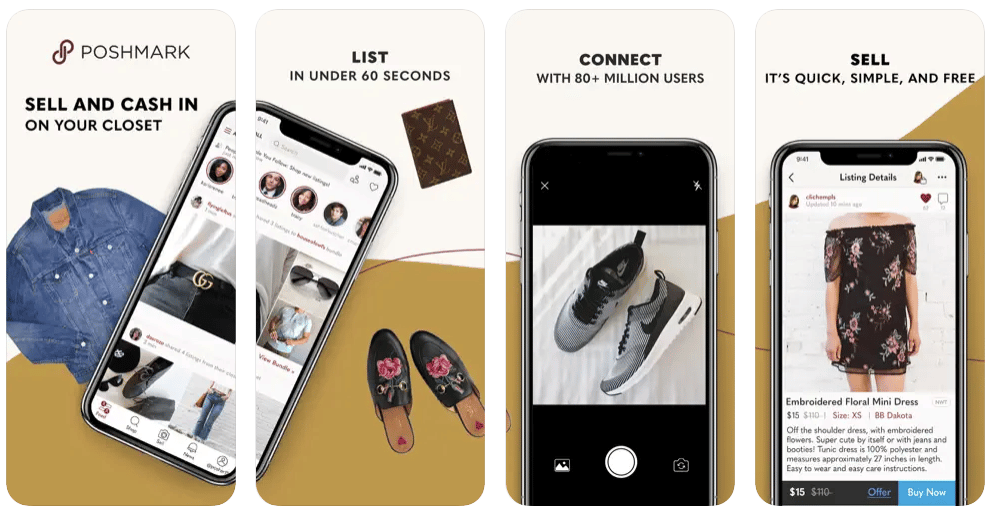 Price: Free
Poshmark which is one of the leading social marketplaces for second-hand style is among the best second-hand clothing apps. The app addresses many areas and people, including men, women, children, and even household items. It is enough to take a few seconds to sell second-hand clothes and earn money with Poshmark. Users have the opportunity to shop for more than 9,000 brands in all sizes with Poshmark. Poshmark offers more than 200 million new and carefully used products like Nike, Tory Burch, Forever 21, Zara, Brandy, Louis Vuitton, and Michael Kors. Fashion lovers can chase discounts and get great deals with Poshmark. Check out Poshmark's website for more information on the app.
---
Also Read: The 5 Best Craigslist Apps
---
Etsy
Price: Free
Etsy is a fashion marketplace for second-hand shopping that appeals to everyone. The app has a wide range of products such as vintage items, handmade items, creative items, special items, and unique items. Etsy comes with products in many areas such as home furnishings, furniture, DIY kits, special day gifts, as well as clothes. Users can save their favorite items, clothes, or stores, and in this way, they can receive personalized recommendations from the app. With Etsy, users receive notifications when new products are added to their favorite stores and when discounts are available, so they can always keep their favorite products under the spotlight. Etsy brings buyers and store owners together and allows chat. For detailed information about the app, go to Etsy's website.
ThredUP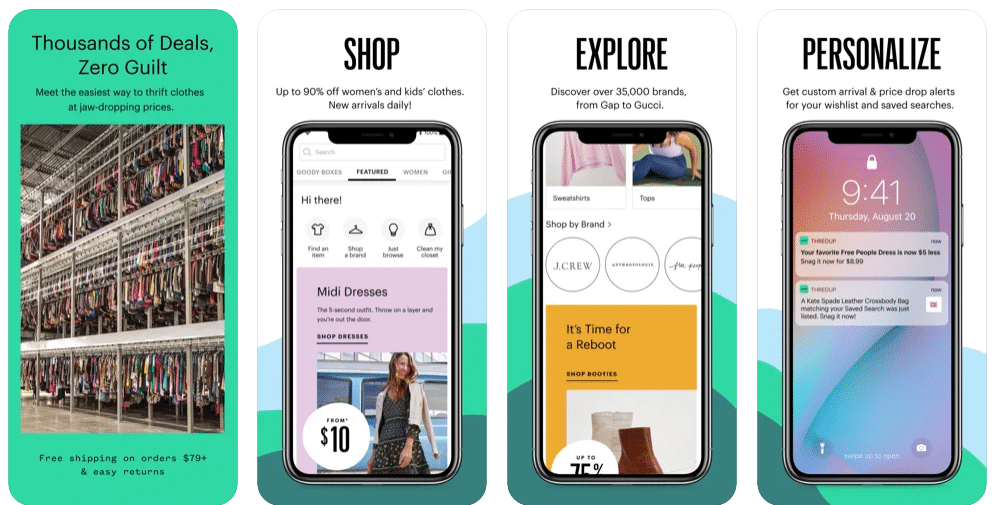 Price: Free
ThredUP is a great market for used clothing and one of the best used clothing apps. The app allows you to spend less money when buying clothes and convert your old ones to cash. ThredUP comes with more than 35,000 brands, discounts up to 90% on many brands, more than 1000 new products every day, and easy returns and free shipping on orders over $79. The app offers payment options such as Apple Pay, Paypal, Google Pay, Confirmation, and payment by credit card. In addition, this magnificent sustainable shopping app offers a chance to get up to 50% extra discount on the first order. Check out ThredUP's website for more information on the app.
---
Also Read: The 6 Best Apps to Sell Stuff
---
Vinted
Price: Free
Vinted is a handy second-hand market app. The app is quite simple and understandable. Thus anyone can use Vinted without difficulty. Users can easily turn their no longer needed items, clothes, and children's toys into cash with Vinted. Listing in the app is pretty effortless, users can sell their products by adding a few photos of the products, and a description of their price and condition. There is no sales fee in Vinted, and it deserves to be among the best second-hand clothing apps with this feature. Vinted provides secure sales and works with an in-app payment system. Browse Vinted's website for detailed information about the app.
Vestiaire Collective
Price: Free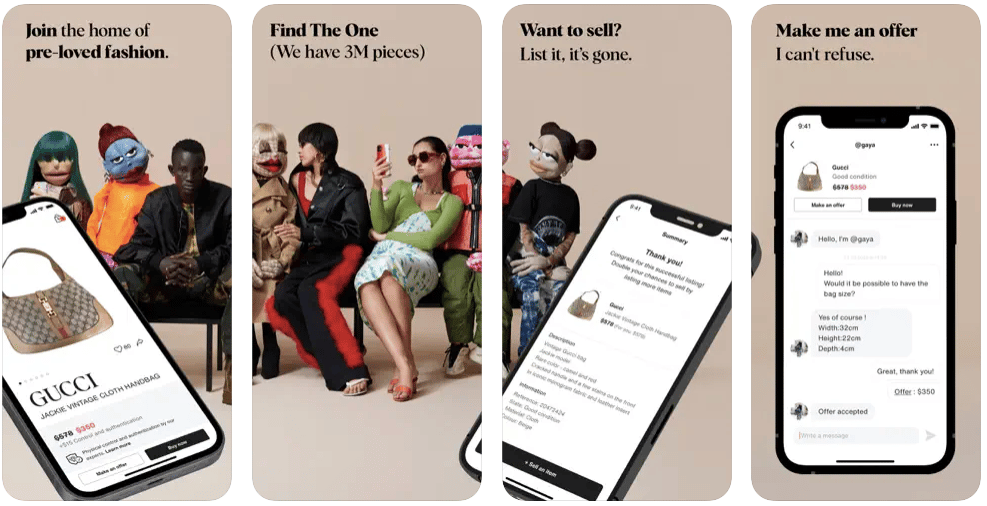 Vestiaire Collective is a fabulous app that offers a sustainable fashion shopping experience and is one of the best used clothing apps for style. The app offers its users checked designer products of brands such as Prada, Dior, and Burberry every week. Users can effortlessly sell designer clothes, shoes, and bags they are tired of wearing with Vestiaire Collective. The app provides users with personalized notifications for the designer fashion products they are looking for. Vestiaire Collective provides an easy payment process with its interest-free payment option. Visit Vestiaire Collective's website to learn more about the app.
Vestiaire Collective on Google Play
Vestiaire Collective on the App Store