Do you need a second mobile phone number for your professional or personal life? Want to communicate with customers without sharing your number? Then you are at the right address. You can have more than one number with one phone, you can start messaging with the code of the country you want by selecting the area code. Well, how is it? There are thousands of apps that provide this service, we have listed the best second phone number apps for you.
Sideline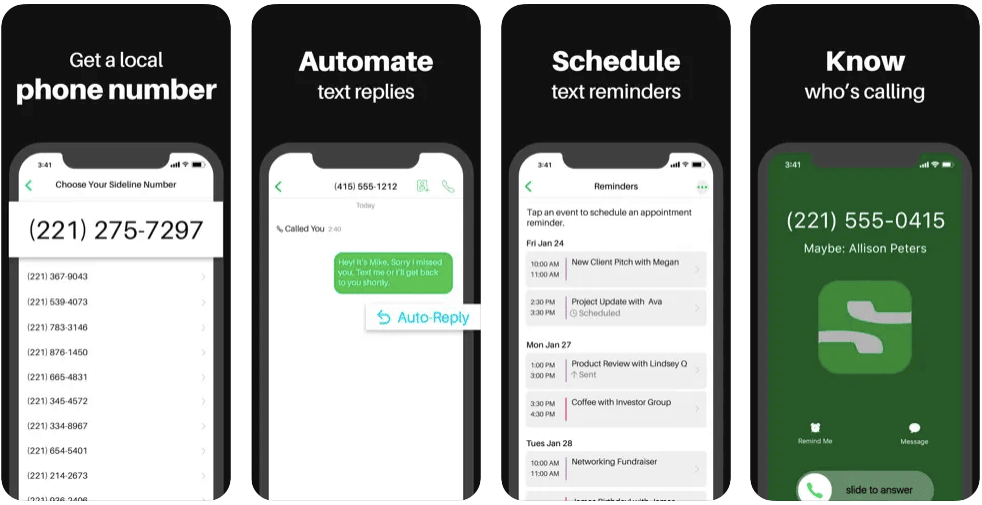 Price: Free
Sideline tops the list of the best second phone number apps. It provides you with a way to organize all your calls, messages, and voicemails in one app. Your number can look like a local one, all you have to do is find your area code with Sideline. The app provides unlimited SMS, MMS, and group texts to its users. Calls with Sideline are cellular (not VoIP), so they are as secure as your 1st number. Also, users can manage a single number from several different devices if they are going to use it as a business line. You can save contacts' information and take notes about them. The app provides the possibility to save and reuse frequently sent messages. You can check out the app's website for more information.
---
Also Read: The 6 Best Apps to Hide Pictures and Videos
---
Google Voice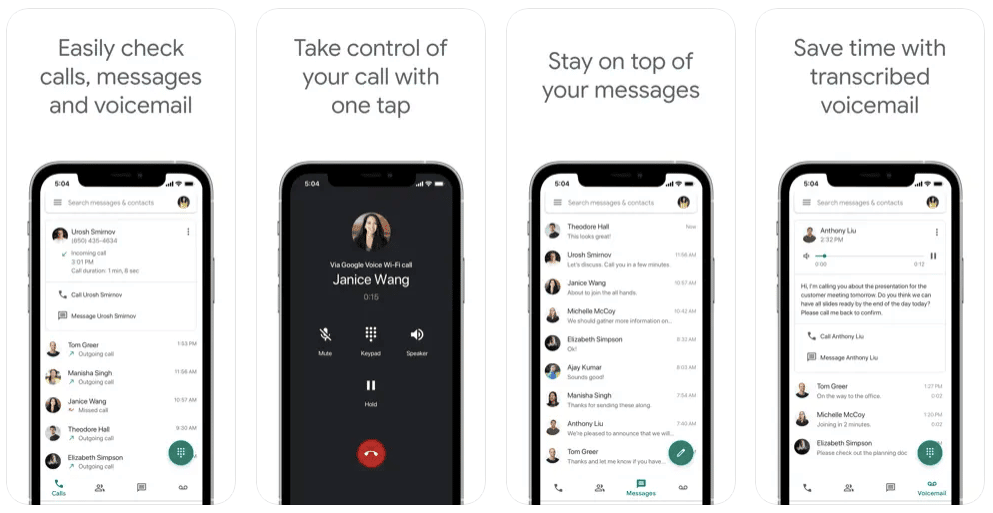 Price: Free
Google Voice provides you with a phone number for calling, texting, and voicemail and syncs it across your devices. You can use the app in the office, at home, or on the go. Google Voice only works for personal Google Accounts in the US and Google Workspace accounts in certain markets, so downloading without heeding this warning is not recommended. You can save international calling with the app and save time by transcribing your voice messages to text. In addition, calls, text messages, and voice messages are stored and backed up. This makes your past searches easier. Check out the app's website for more information.
TextFree
Price: Free
TextFree offers you free SMS messages and a real phone number. Users can message people who don't have the Text Free app. Create a different phone number for all your calling and messaging needs and start using the app. TextFree provides Unlimited text messages, group chats, SMS, and MMS picture messages for free. This app makes it easy and economical to connect with your phone contacts and is a mobile phone service app without high costs. Whether you need a private 2nd phone for work or family, text message and call safely with TextFree. Furthermore, you visit the website of the app for more detailed information.
---
Also Read: The 8 Best App Locks for Android 
---
Burner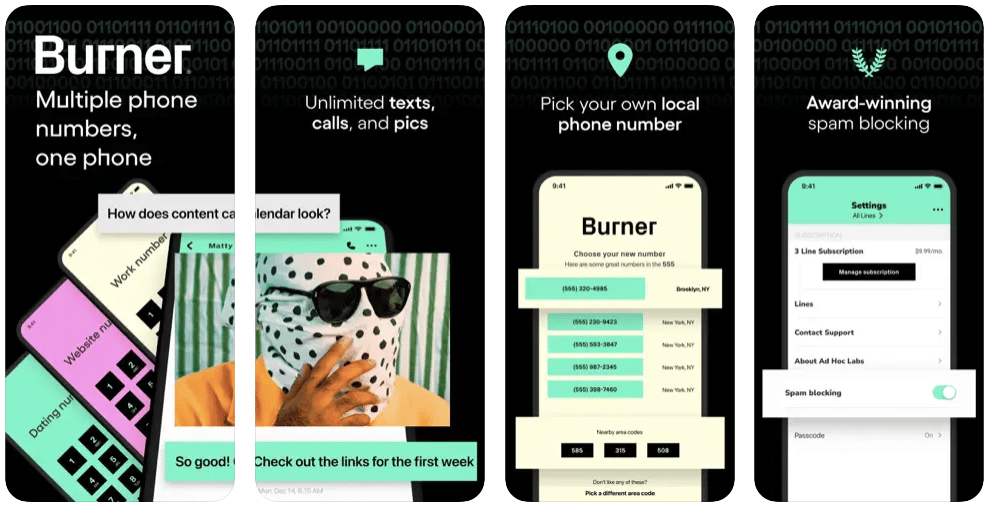 Price: Free
Burner is the only app that gives you full control over your communication limits and is among the best second phone apps. Burner allows you to use your phone with unlimited anonymous numbers and it is safe. You can protect your privacy and keep your number safe with Burner. Users can restrict the callers with the do not disturb setting in the app. Additional numbers are available via subscription if you need more numbers, and the subscription offers a 7-day free trial. Moreover, check out Burner's website for more detailed information.
Cloud SIM
Price: Free
Cloud SIM is a free app that allows you to create multiple phone numbers on your smartphone and tablet. Users can have up to four extra numbers, including the UK, Poland, Canada, France, and USA numbers on the app. Cloud SIM offers low-cost call rates for calls or text SMS. It's also easy to create and switch between virtual number profiles while on a call. Moreover, the app offers custom voicemail for each mobile number, and you are in full control of your mobile identity! Cloud SIM is one of the best second phone number apps with the features it offers. For detailed information, visit Cloud SIM's website.
JustCall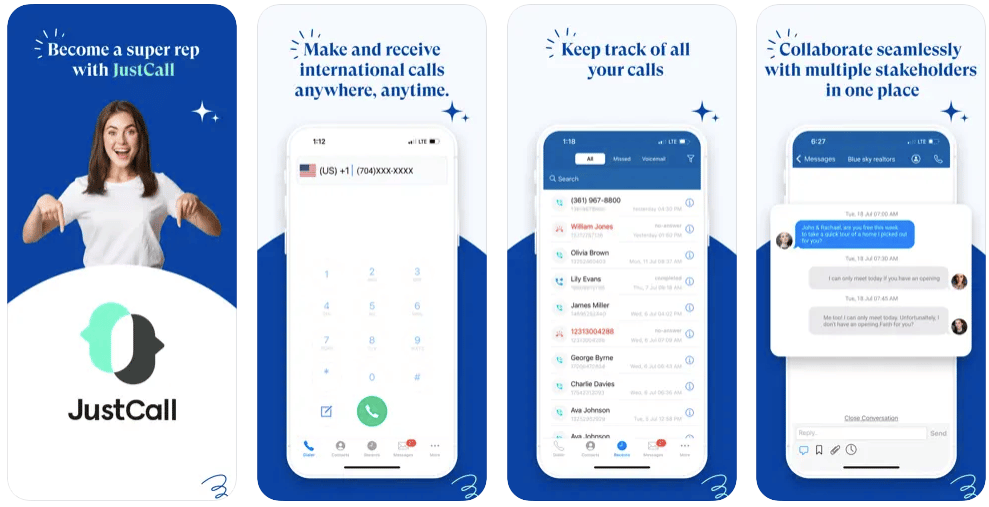 Price: Free
JustCall provides a local or toll-free phone number in any of 58 countries (including the USA, UK, Australia, South Africa, Japan, European countries, and more). Create your international call center in seconds and minutes, and start making and receiving calls and SMS. You don't need any new hardware, cable, or sim, make your business global with one click. Provide your international customers with a local number to call with the app. Also, check the app's website for more information.