WhatsApp is reportedly testing a new feature named Flash Calls in WhatsApp Messenger 2.21.11.7 Beta update, which will allow users to get their phone numbers verified in a faster and easier way.
First spotted by WaBetaInfo, the feature will enable users to log into WhatsApp without having to wait for the verification message.
Instead, WhatsApp will give you a quick call to verify that the last number in your device's log matches the number which gives you the 6-digit code. The call will be automatically ended so you won't have to answer it.
---
Also Read: WhatsApp Revenue and Usage Stats
---
While the feature will be optional, it will require you to give permission so that WhatsApp can automatically call you.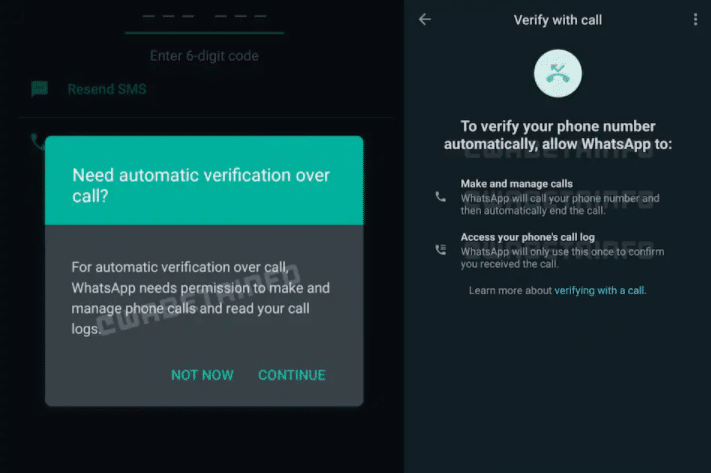 While we don't know when the feature will arrive, we know that it won't be arriving to iOS users as Apple doesn't let apps access call history.
Last week, WhatsApp announced that it won't limit functionality if you don't accept its controversial privacy policy.
A few days ago, Mark Zuckerberg confirmed that the app will soon offer multi-device support for up to 4 devices.