Innersloth's popular social deduction game Among US hit more than half a billion monthly active users in November according to recent data from SuperData.
The data also shows that Among Us is currently the most popular game ever in terms of number of players. The game's success has continued unstoppingly after it surpassed 217 million downloads last month having made around $39 million from player spendings.
However, as the game is free-to-play on mobile and only costs $5 on PC, its earning figures were relatively smaller. While the PC version has only 3% of the total Among Us users, it accounted for 64% of the total revenue between August and November.
Among Us also became the most downloaded game last month generating 53.2 million new installs with a 50 times increase from November 2019.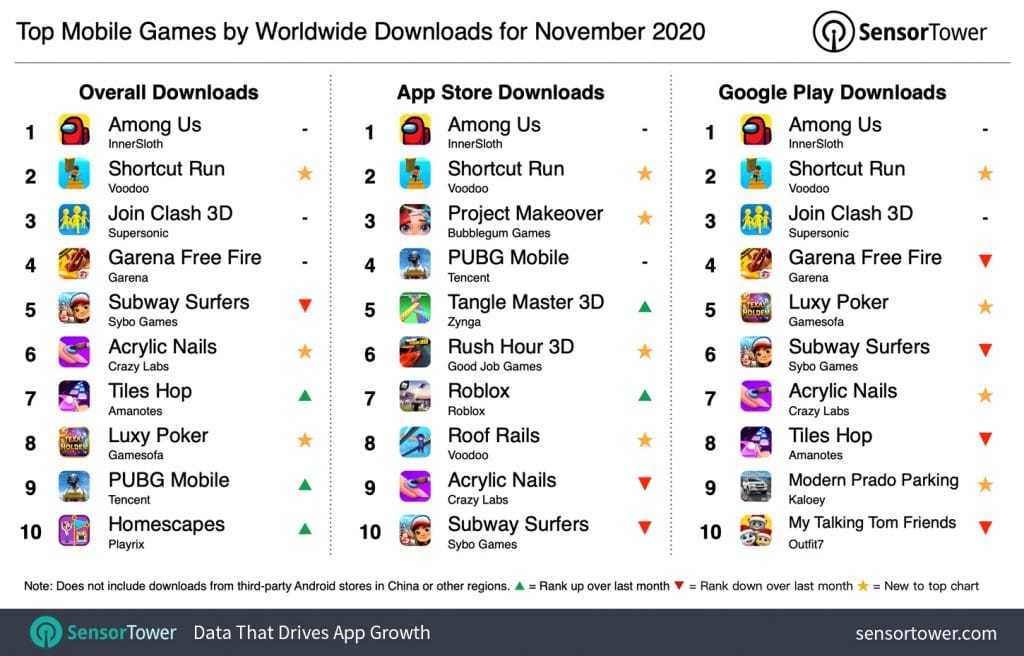 The title was chosen the Best Mobile Game of the Year & the Best Multiplayer Game of the Year at The Game Awards 2020 where it introduced a brand new map which will be available to all users in early 2021.
Innersloth first released Among US in June 2018 and the game hit 120 million global installs by the end of September 2020 with a 655% increase.
Among Us-related videos on Youtube surpassed 4 billion views in September and Alexandria Ocasio-Cortez's Twitch stream hit 435,000 viewers in October.
InnerSloth last month announced that it's popular social deduction title would get an account system by this month.