Tencent's TiMi Studios revealed at its five-year anniversary gala that its popular MOBA title Honor of Kings has set a new world record of average 100 million daily active users year to date.
"We've spent more than a decade investing time and passion into learning what matters to Chinese gamers," said Li Min, Game Director of Honor of Kings and General Manager of TiMi Studios. "Honor of Kings is not only a great competitive title but we've also seen it become a hub of social activity for people in China. To engage with such a large, daily audience is truly an honor and motivator to continue delivering the best entertainment experience for our audience every day," he added.
Honor of Kings, @TiMiStudios 's premier mobile MOBA, has set a new world record of 100 million average daily active users year to date. Congrats and happy fifth anniversary! pic.twitter.com/sYCrE7W750

— TiMi Studios (@timistudios) November 1, 2020
According to Sensor Tower, Honor of Kings generated $216 million in player spending between September 28 and October 27, making it the top second biggest grossing mobile game worldwide. MiHoYo's title Genshin Impact hit $245 million in player spending during its first month, making it one of the biggest mobile game launches ever. Honor of Kings was ranked #1 among the top grossing mobile games worldwide in the App Store revenue in August 2020.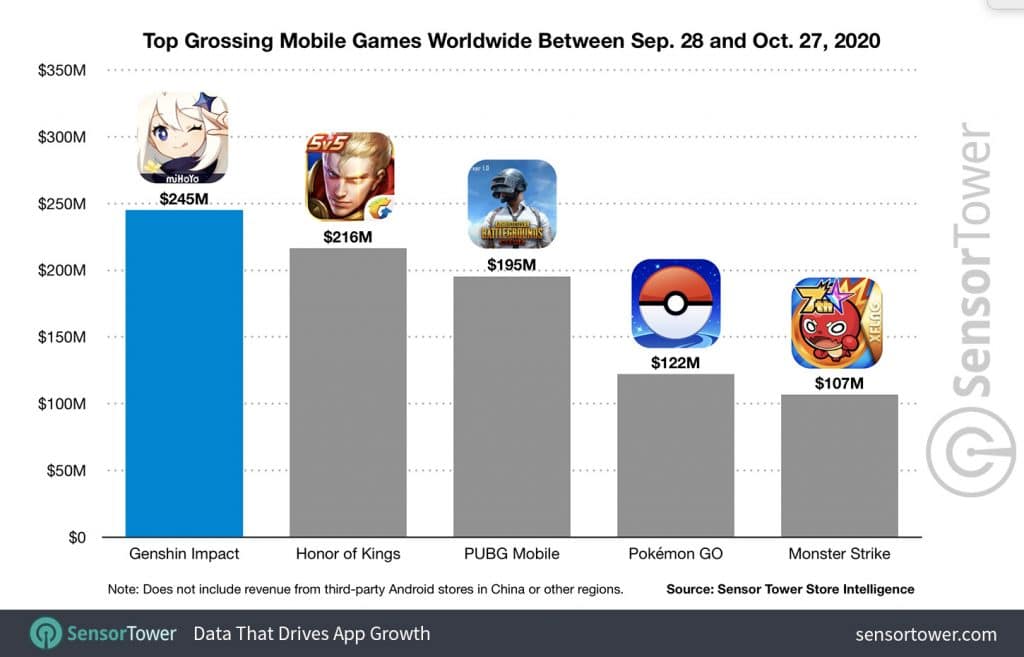 During the five-year anniversary gala, Honor of Kings also introduced an officially licensed Bruce Lee skin to the game and a collaboration with luxury fashion house Burberry.