Alphabet's Google is facing a major antitrust lawsuit led by Utah, Washington DC and 35 other US states over its Play Store practices. The company released a blog post to answer the allegations.
The lawsuit, which was filed Wednesday in federal court in San Francisco, claims that the tech giant used anti competitive tactics like paying its rivals to prevent competition, requiring Android users to head to the Play Store to download apps, instead of using other app stores.
It accuses the company of paying Samsung Electronics, the world's largest manufacturer of Android devices, not to create its own app store.
---
Also Read: New study finds that Apple and Google preinstalled apps dominate their mobile platforms
---
It also says that Google requires developers that offer in-app purchases to pay an ''extravagant commission of up to 30%'' which gives them no choice but to increase prices requiring mobile customers to spend more.
In addition, when Epic's Fortnite was removed from the Play Store and the App Store after introducing its own payment system, Google allegedly "bought off" developers so that they don't do the same thing.
"Google leverages its monopoly power with Android to unlawfully maintain its monopoly in the Android app distribution market," the lawsuit stated.
We won't allow companies to illegally quash competition so they can make billions.

We are seeking to end Google's monopoly power and fight for millions of consumers and small business owners in New York and beyond.

— NY AG James (@NewYorkStateAG) July 7, 2021
To answer the allegations, Wilson White, Google's Senior Director of Public Policy, released a blog post named ''A lawsuit that ignores choice on Android and Google Play''.
In the blog post, Wilson said it's "strange that a group of state attorneys-general chose to file a lawsuit attacking a system that provides more openness and choice than others".
''This complaint alleges that consumers and developers have no option other than to use Google Play. But that's not correct. Choice has always been a core tenet of Android.''
Wilson said that device makers and carriers are able to preload rival app stores including Samsung's Galaxy Store and Amazon Appstore. He added that most devices come with two or more app stores and the some devices like Amazon Fire tablet don't come preloaded with the Play Store at all.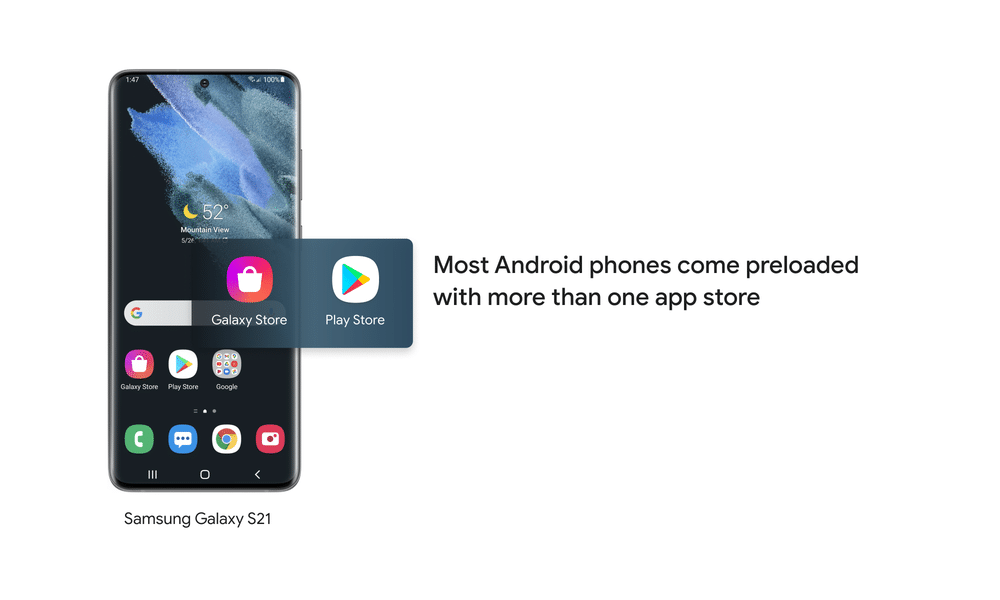 He also said Android users are able to ''sideload" apps like Epic's Fortnite directly from the internet.
---
Also Read: Apple publishes a new report explaining how allowing sideloading would expose iOS users to security risks
---
When it comes to the 30% commission, which Google later reduced to 15% on the first $1 million earned each year, Wilson said that around 97% of Android developers pay nothing.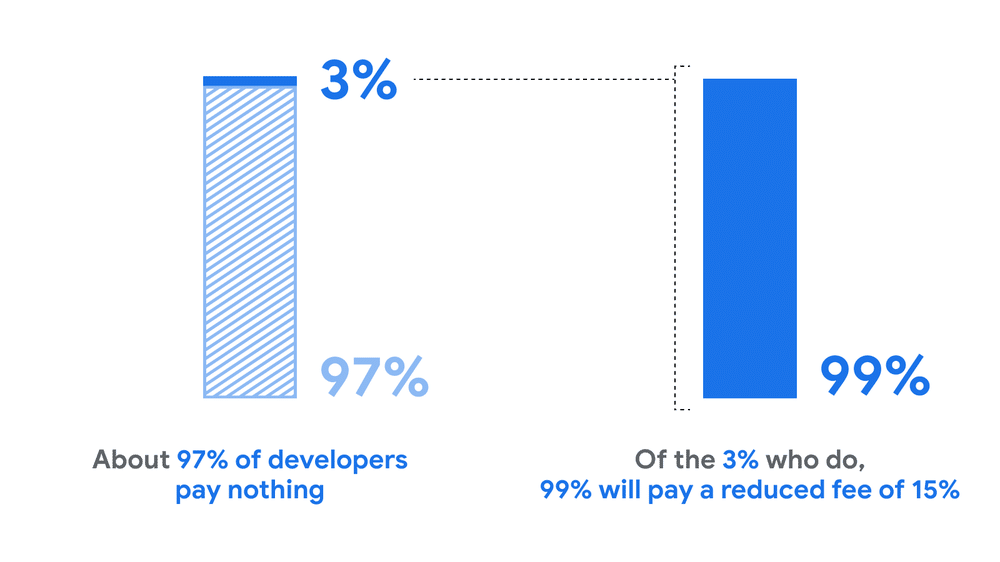 In September last year, Google announced that it'd enforce the Play Store fee on the 3% of apps not paying. Wilson said that 99% of that 3% will pay a reduced fee of 15%.
In the blog post, he also talked about how Google Play enabled developers to earn more than $80 billion as of February 2020, created 1.98 million American jobs in 2020 and prevented 1.9 billion malware installs in 2019 by scanning 100 billion apps every day.