Twitter on Thursday suspended the account of Mastodon, a "decentralized" social network positioned among Twitter alternatives by users looking for a better option after Musk's $44 billion takeover.
In addition, Twitter users who try to share links to several Mastodon servers are currently receiving an error notice that reads: "We can't complete this request because this link has been identified by Twitter or our partners as being potentially harmful." 
The news comes just a day after Twitter suspended the account of @ElonJet that tracked Elon Musk's private jet, as well as the account of Jack Sweeney, the person behind it.
''Any account doxxing real-time location info of anyone will be suspended, as it is a physical safety violation. This includes posting links to sites with real-time location info,'' Musk tweeted on Thursday, adding that he has taken legal action against Sweeney.
Just after @ElonJet's account got suspended, Mastodon tweeted the link to its server on its own platform, and that was followed by the suspension of its own Twitter account.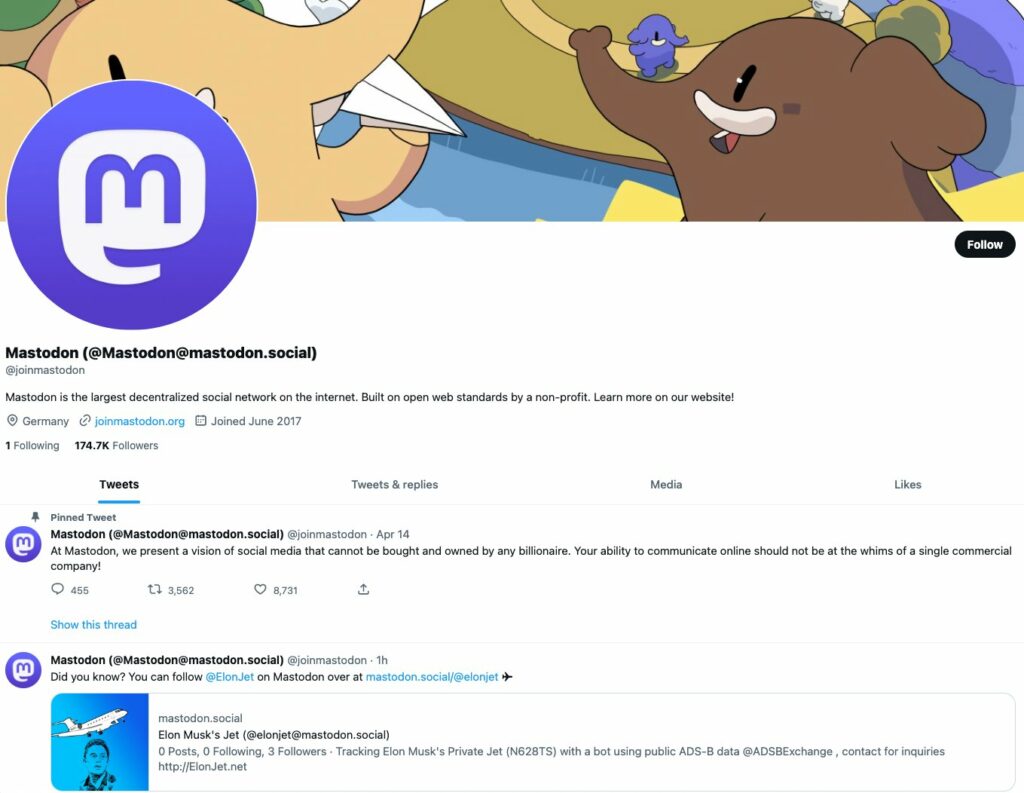 Twitter also suspended the accounts of many journalists covering Elon Musk, including Ryan Mac of The New York Times, The Washington Post's Drew Harwel, CNN's Donie O'Sullivan, Mashable's Matt Binder, The Intercept's Micah Lee, Aaron Rupar, Keith Olbermann and Tony Webster.
''Criticizing me all day long is totally fine, but doxxing my real-time location and endangering my family is not'', Musk tweeted on Thursday.
He also created a Twitter poll asking users when to ''unsuspend accounts who doxxed my exact location in real-time''.