Twitter is an American communications company founded on March 21, 2006, in San Francisco, California, by Jack Dorsey, Noah Glass, Biz Stone, and Evan Williams. On October, 2022, Tesla and SpaceX CEO Elon Musk completed the acquisition of the social media company Twitter for $44 billion, and the management of Twitter was handed over to Elon Musk.
After Musk's acquisition, the search for Twitter alternatives increased. If you are one of them looking for an alternative to Twitter, you are at the right place. We have reviewed many alternative apps for you, where you can find interesting, entertaining, and up-to-date information that you can hang around for hours as if you were on Twitter. Here are the best Twitter alternatives!
CounterSocial
Price: Free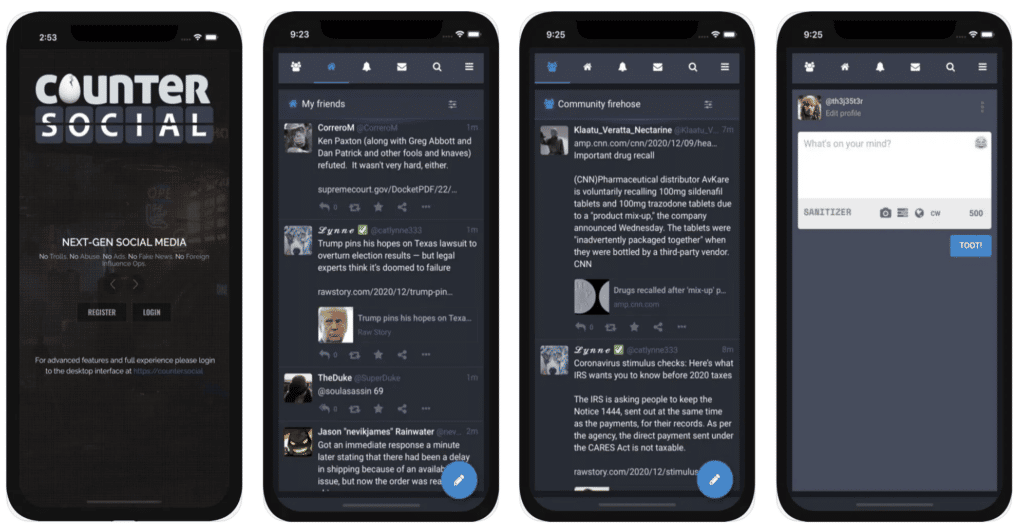 CounterSocial is a social networking platform app that does not tolerate bots, trolls, and disinformation networks. The app offers a unique networking experience and is ad-free. Foreign influence operations and fake news are not included in CounterSocial. CounterSocial does not use users' data and offers a secure social network. Check out CounterSocial's website for more information.
CounterSocial on the App Store
LinkedIn
Price: Free/In-App Purchase: Up to $323.88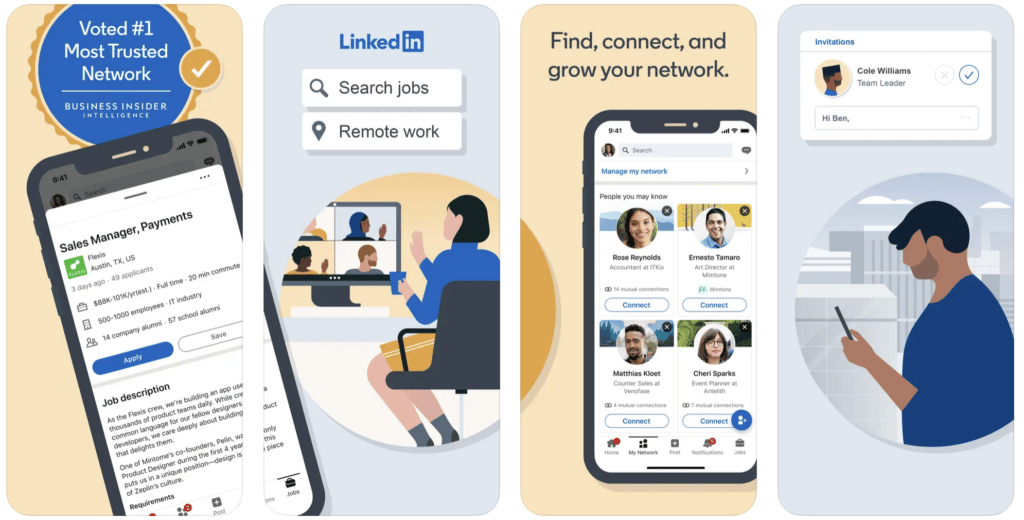 LinkedIn is a social networking app mostly used for job search or recruitment and is one of the best Twitter alternatives. Users have the opportunity to network, make business contacts, connect with recruiters, and edit their profiles as online resumes with LinkedIn. The app provides news about selected or interested sectors and allows commenting and sending messages.
Moreover, users can expand their network and reach more people by adding more people to their network on LinkedIn. Users can interact by sharing information, articles, and comments on their profiles. LinkedIn offers job recommendations based on the work experience and interests of its users. Users can follow the companies they are interested in and see if there are current job postings. For more detailed information, visit LinkedIn's website version.
Also Read: The Best Twitter Apps for Android and iPhone
Clubhouse
Price: Free/In-App Purchase: $0.99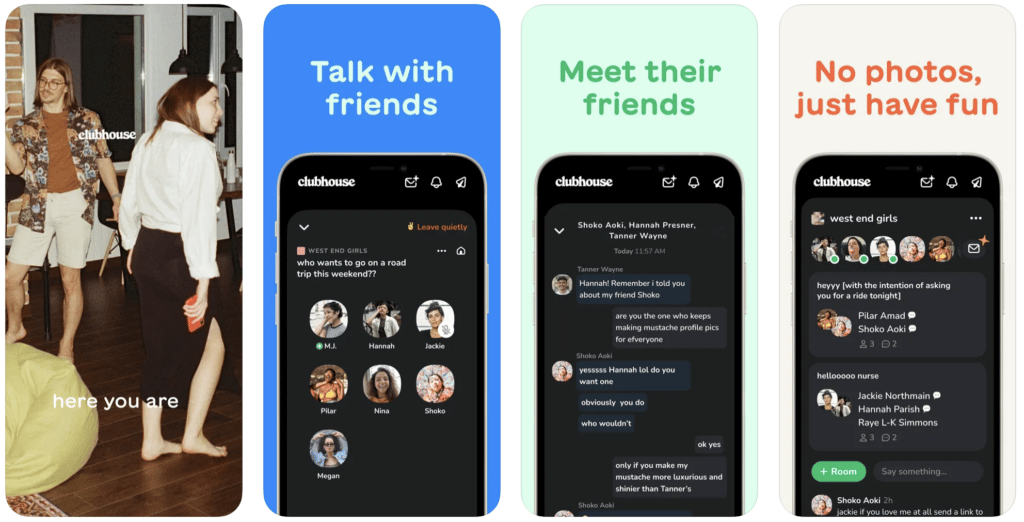 Clubhouse is a unique app that brings a different perspective to social networking platforms and deserves to be among the best Twitter alternatives with its attractive style. Clubhouse was founded in 2020 by Alpha Exploration Co. Clubhouse is an app launched by and the feature of the app is that it can be used by invitation only and includes voice chat. Users can hold chat parties in Clubhouse where they can talk about anything with their friends. To learn more about Clubhouse, browse the Clubhouse's website.
Discord
Price: Free/In-App Purchase: Up to $274.99
Discord is a functional and attractive app in terms of both the features it offers and the fact that it is preferred. Users can take part in communities that interest them, and they can chat and share as they wish with the app. Users can create a private area to communicate with their friends via Discord. The app allows text, audio, and video chats. 
Also, users can join their favorite gaming community, art community, language community, and much more on Discord. Discord provides reliable and fast technology so that users can enjoy low-latency voice and video chats. Check out Discord's website for more detailed information about the app.
---
Also Read: The 7 Best Reddit Apps
---
Reddit
Price: Free/In-App Purchase: Up to $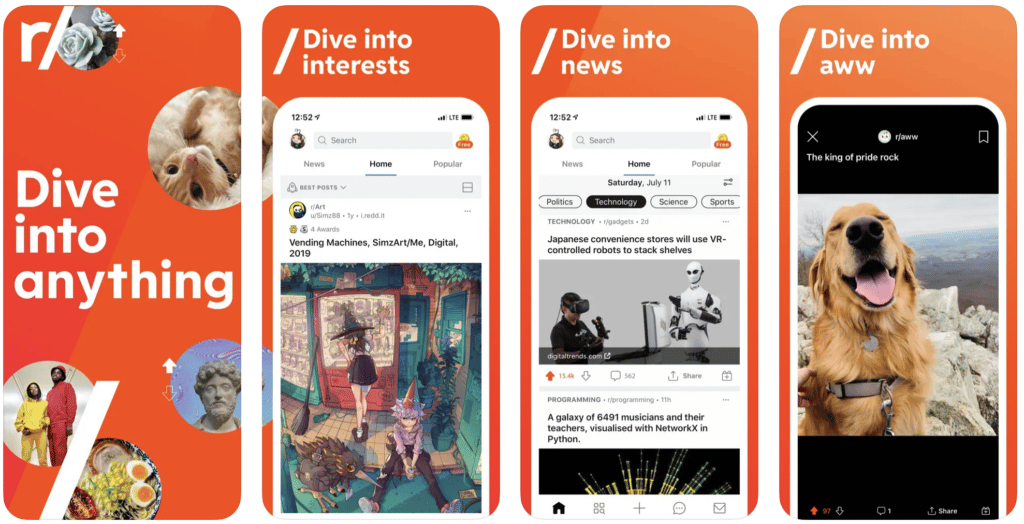 Reddit is a popular social networking app with a large number of users and is one of the best Twitter alternatives. The app has more than 100,000 communities such as sports, TV shows, cute friends, pictures, and music, so users can follow communities according to their interests. Reddit offers a social networking space where you can find something about everything.
Additionally, Reddit offers a social networking experience where people can freely voice their opinions, and users provide ideas and inspiration for fitness, street fashion, recipes, and more. The app allows anonymous profiles so anyone can freely comment and share. To learn more about the app, visit Reddit's website version.
Tumblr
Price: Free/In-App Purchase: Up to $149.99
Tumblr is a social network founded by David Karp in February 2007. Tumblr, which is an app preferred by young people more often, has quite a lot of users. The app is highly compatible and works in harmony with other social media platforms. Tumblr offers a microblogging-based social networking experience, and users are free to provide unlimited and varied content with Tumblr. Browse Tumblr's website version for more information.
---
Also Read: The 5 Best Apps for Content Creators
---
Mastodon
Price: Free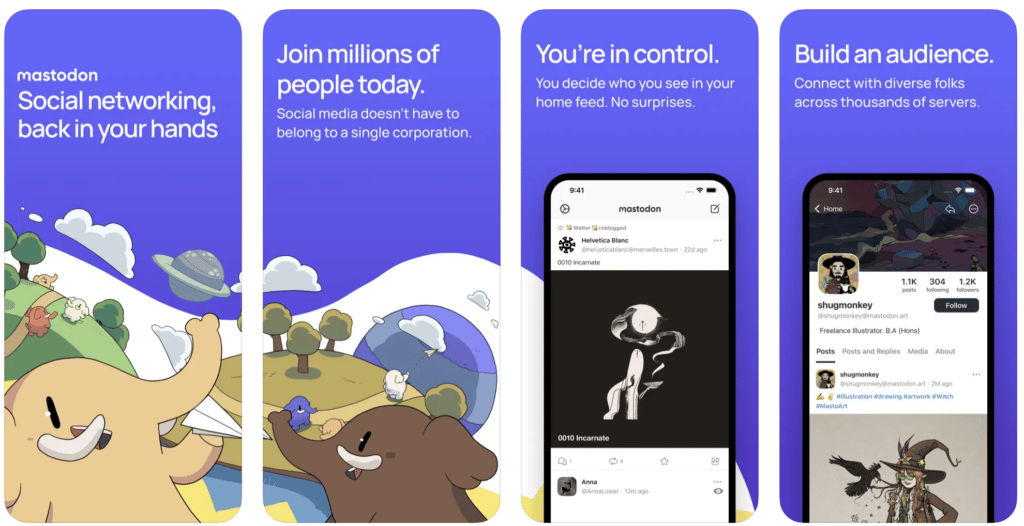 Mastodon, whose name we hear often these days, has been the app that benefited the most from the Twitter drama. In November 2022, the app reached 1 million monthly active users.
Mastodon is a decentralized social network and a magnificent app that allows one to create or join independent communities. Users can create 500-character posts and interact with emojis, images, GIFs, and more on Mastodon. The app is a social networking platform built with security at the forefront, and users can decide who sees their posts, such as followers, mentioned people, or the whole world.
In addition, Mastodon has light mode and dark mode. Mastodon allows users to organize surveys to learn the views of their followers in the shortest way. Mastodon, which draws attention to its similarity to Twitter, is among the best Twitter alternatives. Visit Mastodon's website version to learn more about the app.
Parler
Price: Free/In-App Purchase: Up to $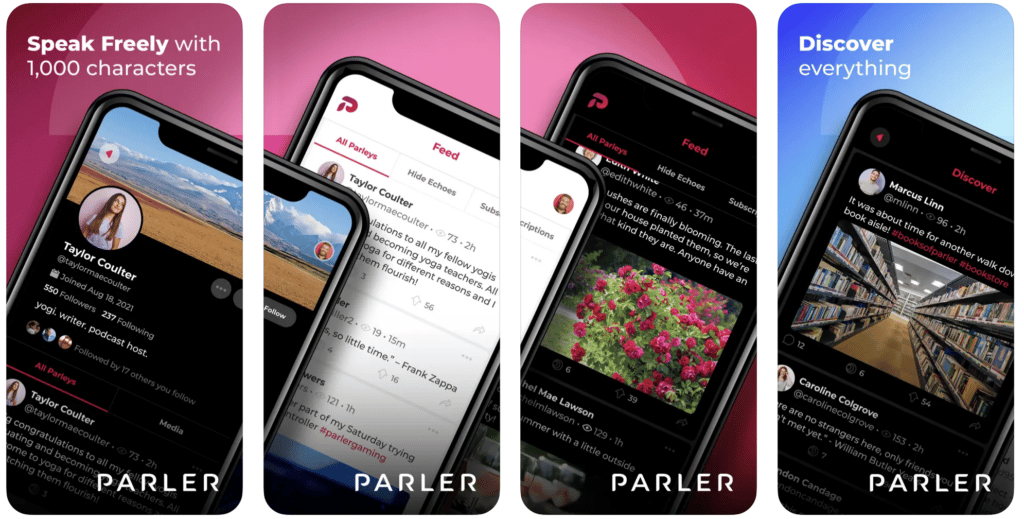 Parler, which came to the fore with the news of Kanye West's acquisition in October 2022 and the cancellation of the deal in December, is the last app on our list.
Parler is a social media platform app that offers the opportunity to speak freely. The app prioritizes freedom of expression, privacy, and security. Users get quick access to the latest news, information, people's thoughts and opinions, and more with Parler. The app allows typing up to 1,000 characters. Users can echo, share, vote, and comment on Parler. To learn more about the app, visit Parler's website version.