What is Toon Blast?
Toon Blast is Peak Game's free to download puzzle game released in 2017 as a follow-up to the studio's other hit game, Toy Blast. Releasing 50 new levels in every two weeks, Toon Blast offers more than 3000 levels.
Toon Blast Mobile App Downloads & Usage Stats (2021)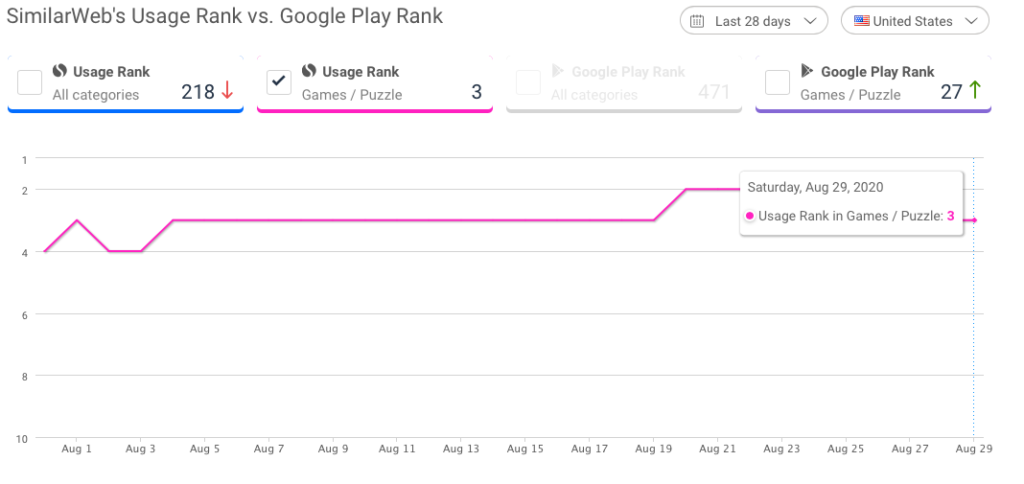 Toon Blast App Revenue Statistics (2021)
As of November 2021, Toon Blast was among the most popular puzzle games worldwide, with $23.4 million in revenue.
At the end of August 2020, Toon Blast's lifetime revenue has reached $1 billion. (Sensor Tower) 
Daily estimated revenue for Toon Blast iOS app is $416,300 as of August 2020. (Think Gaming)
According to Sensor Tower, Toon Blast has accumulated most of its revenue from the United States, racking up about $604 million, or 60 percent of all player spending. Japan ranked No. 2 for revenue, while Great Britain ranked No. 3. (Sensor Tower)
Toon Blast maker Peak Games was acquired by Zynga for $1.8 billion in June 2020. (Mobile Marketing Reads)
Toon Blast owner Zynga has become the largest video games company in revenue in the United States, as of August 2020, after acquiring Peak Games. (Barrons)