TikTok has launched two new developer tools, Login Kit and Sound Kit, which now allows third-party mobile, web & console apps to ''create more frictionless sharing and authentication experiences''.
TikTok Sound Kit will help users and artists to import original audio from third-party apps. Audio platforms Audiobridge, LANDR, Rapchat and Yourdio are the early partners of the program, the company announced in a blog post.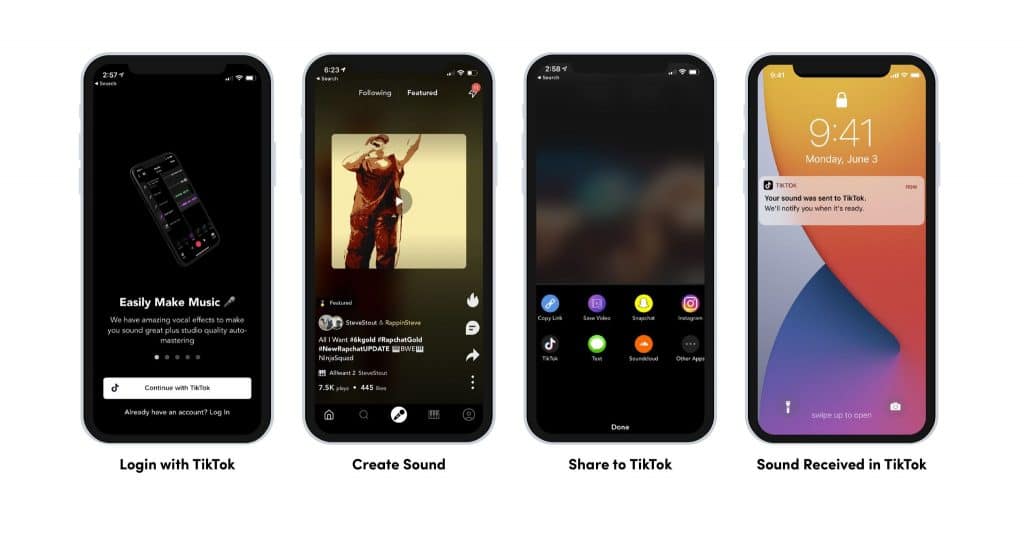 And the company's new Login Kit will allow users to sign into third-party apps using their TikTok login info. It will also enable them to share their TikTok videos on other platforms that use the new development tool. 
Early partners of the program include PUBG, Allstar, Breathwrk, Burpple, EME Hive, IRL, Medal, Lolly, MeetMe, Monet, Neon, Snack, Swipehouse and Streamlabs. 
The company recently launched Lead Generation ads to help brands drive customer acquisition.
You can check out this article for TikTok revenue and usage statistics.