Instagram announced on Thursday that they're launching the new feature they began testing in June. The feature aims to protect users from receiving unwelcome DMs that might contain images or videos. 
Users will now be required to adhere to two new rules when sending direct messages to other users they don't follow. Until the recipient accepts the DM request, the sender will be limited to sending only one text-only message. This means the message cannot include images, voice notes, or videos.
With the implementation of these new restrictions, users will enjoy enhanced protection against persistent messages from strangers, as well as uninvited images or videos. Instagram claims that women will particularly find this beneficial, as they frequently receive unwelcome explicit images in their direct messages.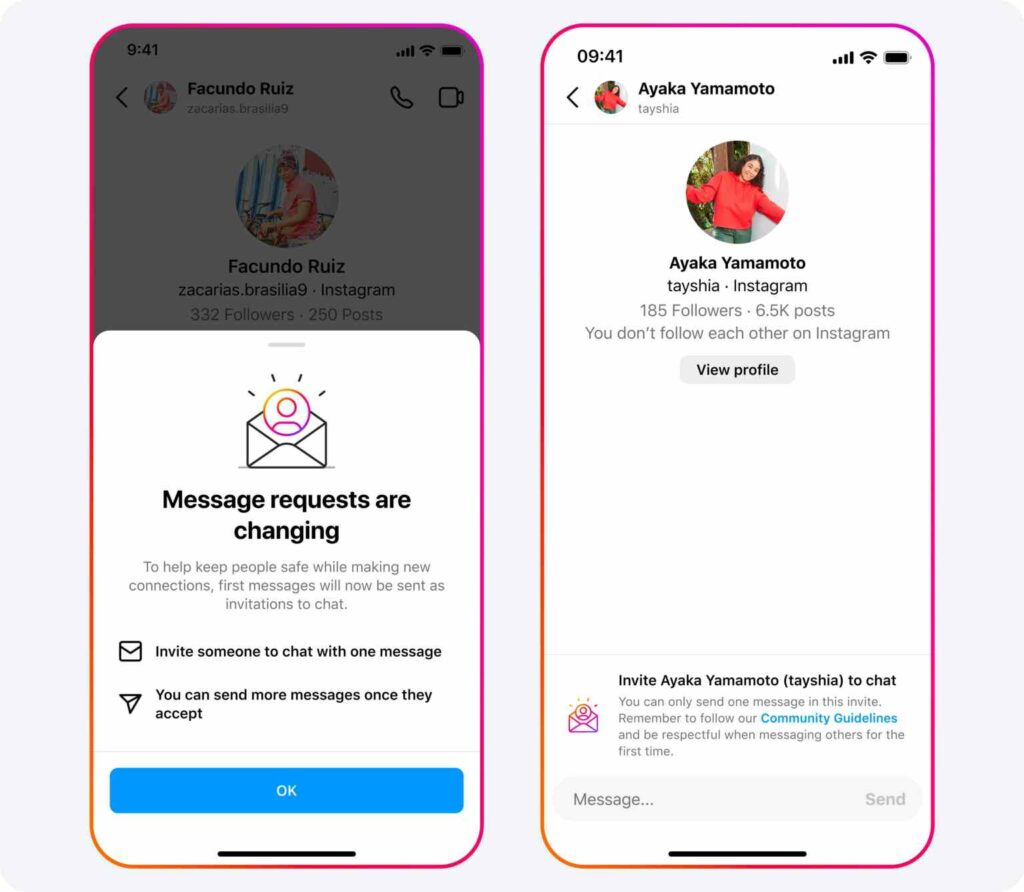 "We want people to feel confident and in control when they open their inbox," Cindy Southworth, head of Women's Safety at Meta, stated in an email. "That's why we're testing new features that mean people can't receive images, videos or multiple messages from someone they don't follow, until they've accepted the request to chat. We're grateful for the feedback we hear from our community — and we'll keep listening to find ways to help everyone feel safer on Instagram."
Instagram already has features that are tailored to protect its users from unwanted advances- this new one is just an addition to the list.
For example, "Hidden Words" setting helps hide DM requests involving offensive words, phrases and emojis in a hidden folder.
A feature called "Limits" provides users with protection against rapid increases in undesired comments or DM requests
Additionally, there is a "restrict" setting that allows you to keep an eye on a potential bully without blocking them. This setting provides a place where the restricted user's comments will only be visible to them and not to anyone else, without them knowing. Their DMs go to the requests folder as well. 
Over the course of the last few years, Instagram has found different ways to protect its users- especially women and teens. Some of them are; the option to block all accounts owned by a single user, removing accounts who send abusive messages in DMs, letting parents set limits on their teens' Instagram usage time, defaulting users under 16 into private accounts, and banning adults from DMing teens under 18.