Instagram has announced a set of new safety features to protect users from social media abuse including unwanted DM requests and offensive comments.
One of them is the 'Limits' feature which will now automatically hide DM requests and comments from people who don't follow you or your recent followers. 
The feature is now available to all Instagram users globally from today and will be highly useful especially for creators and public figures who go viral after a particular event such as the Olympics.
''Our research shows that a lot of negativity towards public figures comes from people who don't actually follow them, or who have only recently followed them, and who simply pile on in the moment.'' said the company in a blog post. ''We saw this after the recent Euro 2020 final, which resulted in a significant – and unacceptable – spike in racist abuse towards players.''
Instagram users are already able to turn off comments and DM requests. However, it removes them completely. The new Limits feature will let users switch off comments and requests only from people who are most likely to abuse them.
---
Also Read: Instagram default users under 16 into private accounts
---
The company also announced that it'll now show users stronger warnings when they make comments that are potentially offensive. The warnings will remind them that their comments may be hidden from other users and their accounts may be removed if they continue posting such comments.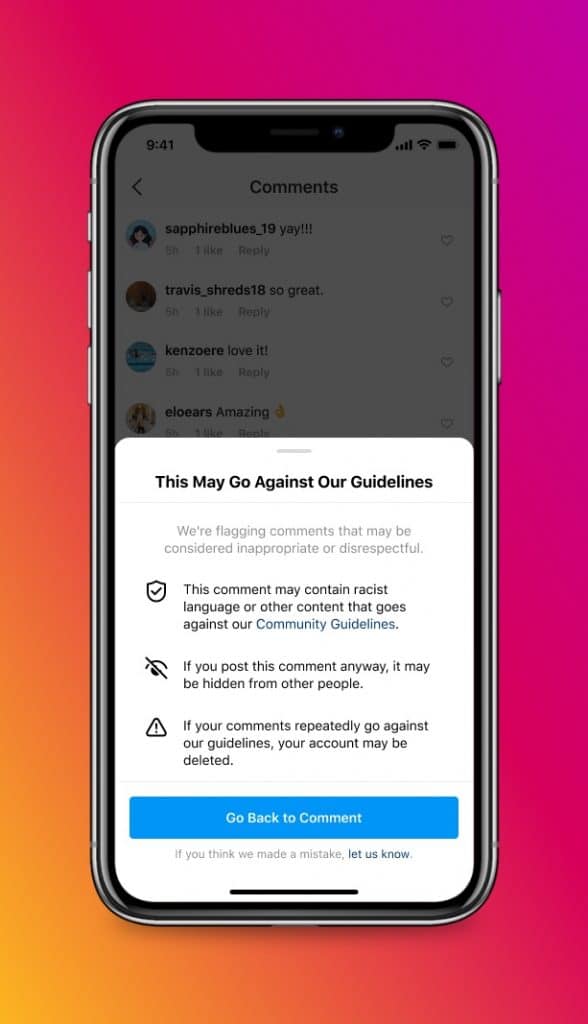 In April this year, Instagram launched the ability to block someone and the new accounts they may create, and also rolled out the Hidden Words feature in several countries allowing users to create a list of offensive words, emojis and phrases so that they could be filtered from their DM requests.
The company announced that Hidden Words will be launched globally by the end of this month.