Streaming giant Netflix said on Tuesday that it is expanding its crackdown on password sharing to the United States and over 100 other markets.
In a blog post, the company announced that it has started sending emails to users in a total of 103 countries that will be affected by the change, including the United States, the United Kingdom, Germany, France, Australia, Brazil, Mexico and Singapore.
With the new change, Netflix subscribers in these countries won't be able to share their passwords with others outside their household for free anymore. Users will be able to transfer a profile to a new membership that they will be paying for, and those who'd like to continue sharing their passwords with others will be able to buy an extra member for $7.99 per month in the United States. The prices vary by county.
Meanwhile, if you don't want to pay an extra fee, you can simply change your password or remotely log out of specific devices that you think shouldn't have access to your account.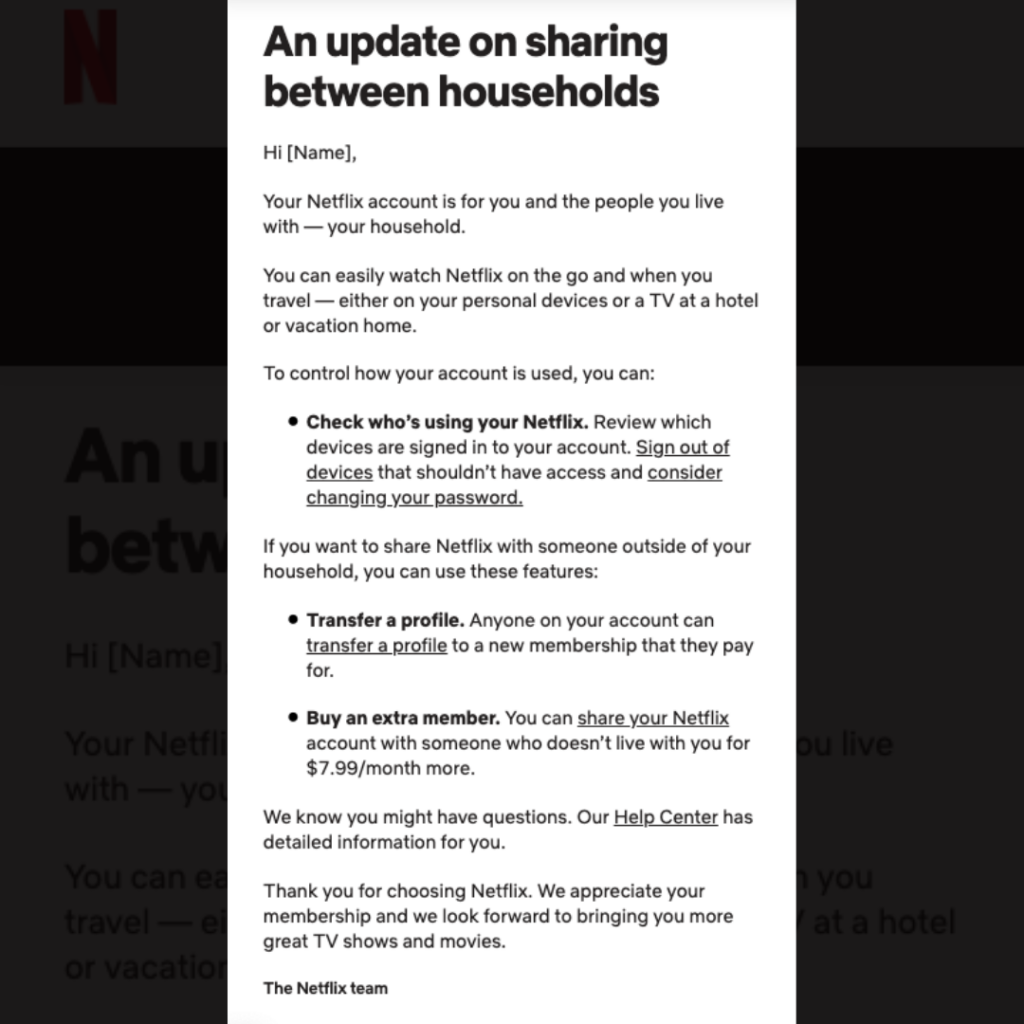 The expansion news comes more than a year after Netflix first started testing its crackdown on password sharing, in an effort to monetize more than 100 million viewers who use the platform borrowing others' credentials. During the first quarter of 2023, the company had 232.5 million paid users in total, up 4.9% year-over-year.
---
Also Read: Netflix Revenue and Usage Statistics
---
In an effort to grow its revenue, Netflix also launched its cheaper but ad–supported subscription plan in November last year, which now has nearly 5 million subscribers.
In addition, the streaming giant has also been adding mobile games to its platform for a while, and is planning to introduce 40 more titles this year. You can check out this blog post to discover all the Netflix games you can play today.