According to eMarketer, the number of monthly mobile gamers in North America ages 45 and older increased by 17% year-over-year in 2020, making it the highest growth rate across all age groups.
This age group followed by 25-44 with an increase of 13%. The ages of 13 – 24 saw the lowest increase in monthly mobile gaming with 3% in the past year.
According to another study from Facebook Gaming and Newzoo revealed that 61% of women globally play mobile games. The study found that in 2020, women make up 48% of mobile gamers in the world.
Meanwhile, female gamers are not only playing games, but 42% of them also watch gaming-related video content as well.
If you are curious about which mobile players play which games, Appsflyer released an interesting report that focused on the question of whether mobile gamers playing a particular genre tend to play the same genre, or a similar genre or a completely different genre.
For example, the report says, 18.9% of Puzzle players also play Casual games and 10.2% of them also play Action games.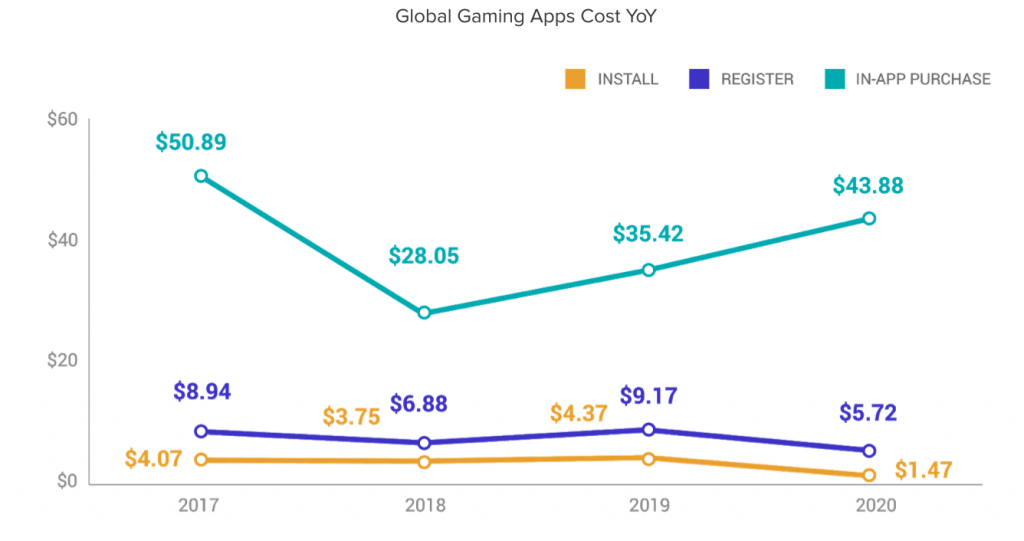 As the number of mobile gamers and number of mobile games increases year by year, it has been more costly to turn mobile game players into paying users.
Back in September, Liftoff revealed that in 2020, install-to-IAP costs were up from $35.42 to $43.88, up 24%, and conversion rates have decreased by 22% as compared to 2019.