Mobile gaming ad revenue increased by over 8% in 2020 compared to previous year's growth trend, according to Unity's 2021 Gaming Report.
While ad revenues were up, there was a slight decrease in eCPM (effective cost per mille) for each ad impression in the first half of 2020. However, it started to rise again as the year continued. Overall, eCPMs increased by 5% in 2020.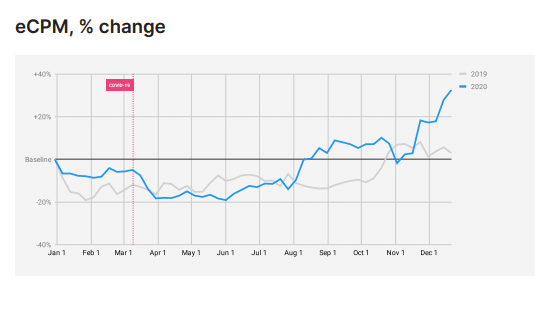 According to the report, there was also an upward trend in first-day in-app purchases in mobile games which started during springtime lockdowns and continued throughout the year. Overall, first-day IAP purchases increased by more than 50% in 2020.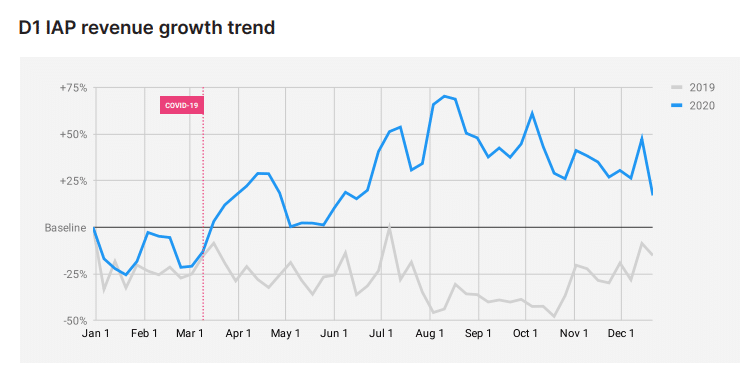 While Word games generated the highest ad revenue, the Adventure category saw the most IAP purchases.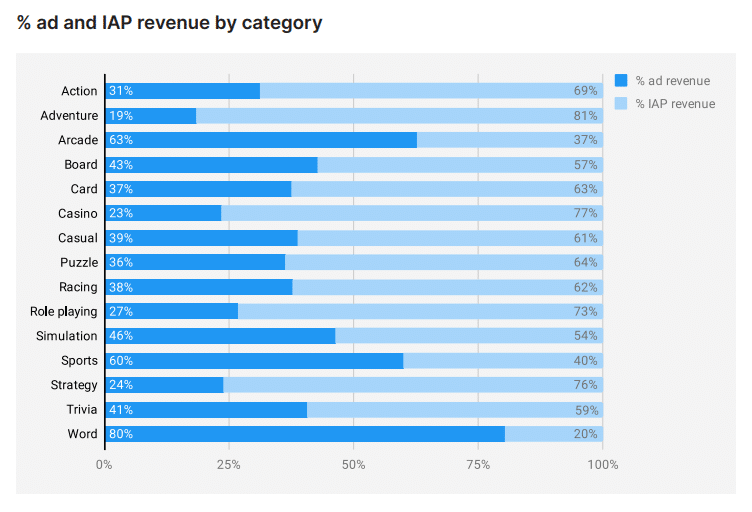 42% of F2P mobile game developers prefer Google AdMob as an ad provider
According to deltaDNA's 2020 F2P Mobile Games Survey which was also included in Unity's report, 42% of free-to-play mobile game developers have used Google AdMob as an ad provider.
According to the survey, the Top 10 mobile ad network choices for 2020 include Google AdMob, Unity, Facebook Audience Network, AdColony, Appnext, AppBrain, MoPub, Chartboost, Appodeal and Vungle respectively.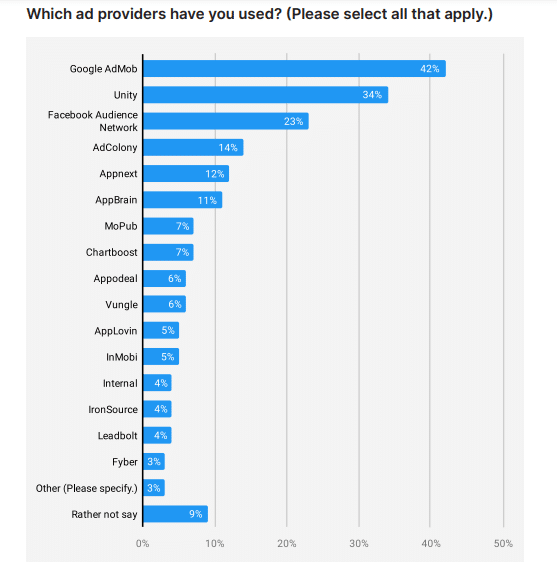 The respondents were also asked what was lacking from their current setup. 34% said 'valid ad revenue data', 29% said 'sufficient reporting tools', 27% said 'user level ad eCPMs', 24% said 'CPI data' and 21% responded 'speed of access to intra-day data'.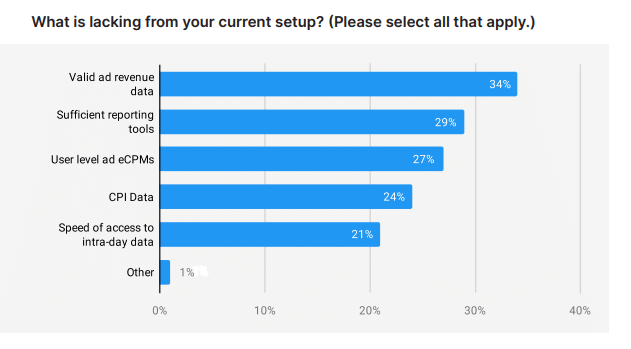 Don't forget to check out our mobile marketing news for more articles like this.