Instagram announced yesterday that IGTV and feed videos have been merged under the Instagram Video format. Instagram Video will appear in the new Video tab of the profile, so that people can find new video content more easily.
Along with Instagram Video, new video features such as trimming, filter, human and location tagging are also offered to users. In addition, the video preview time in the stream will now be 60 seconds, while the preview time of the videos used for ads is 15 seconds.
Along with the Instagram Video update, the app also merges feed post insights and video stats into one combined metric in order to allow businesses and content producers to measure the performance of their videos much more easily.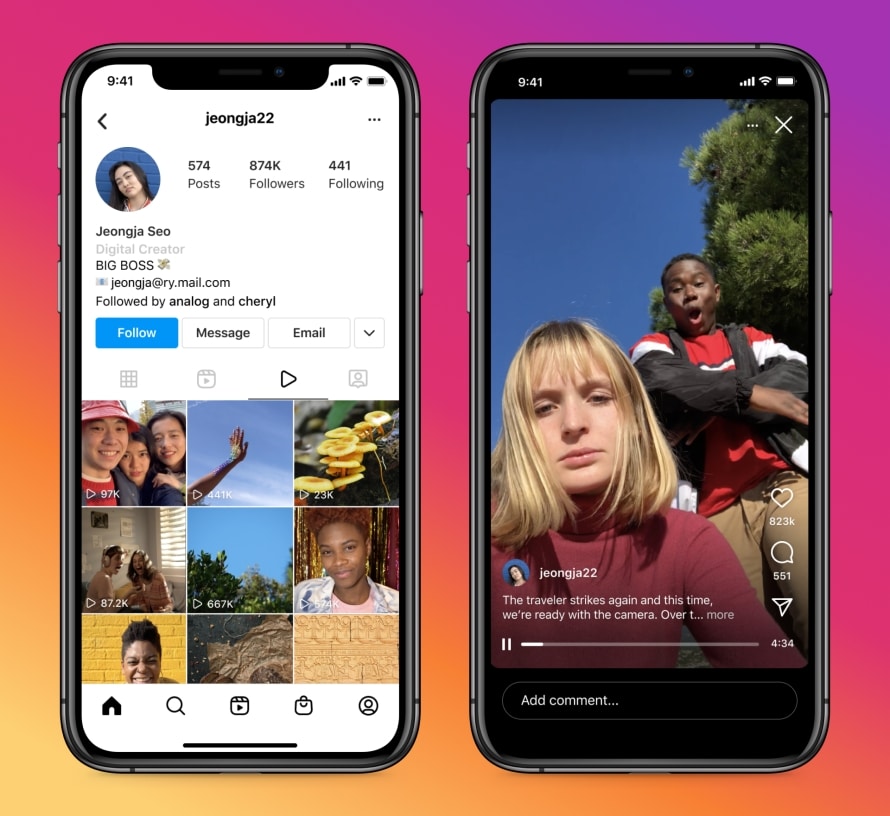 Although the icon appearance in the Profile has changed, the long video format IGTV will also continue to exist on the platform. In this context, IGTV Ads will appear as Instagram In-Stream Video Ads.
Businesses will be able to advertise with videos up to 60 seconds in length. Content producers and brands that meet the requirements will also be able to reach their target audiences with long-form videos.