After testing ads in the Instagram Shop tab in the United States earlier this month, Instagram will now begin rolling them out globally in the countries where the Shop tab is available. 
Ads will appear as tiles on the Instagram Shop tab homepage, and users will be able to click on these ads to go to the product detail page where they can get information about the product and browse through the brand's other offers.
Ads will be marked as "Sponsored" in the lower left corner of the ad image and users will be able to save products to their wishlists or share them with friends. Users will also have the option to hide or report ads on the Instagram Shop by pressing and holding the banner.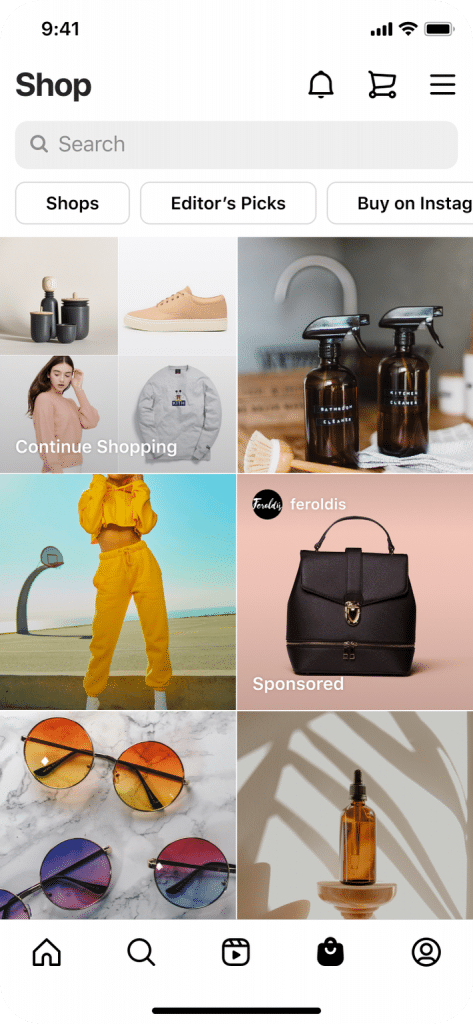 During the testing phase of the new ad format, Instagram had partnered with select U.S. advertisers including Fenty Beauty, Away, Donny Davy, Boo Oh, Clare paint, JNJ Gifts and DEUX.
Instagram launched the Shop tab in May last year and it became one of the most controversial features in the app after the company moved Reels and Shopping tabs to the Home Page replacing the Activity button. 
In June, Mark Zuckerberg had announced on a Live Audio Room that Instagram will also make it easier for some brands to offer AI-powered try-on so people can see what products like makeup and shoes look like on their real bodies and faces.