Instagram has started testing ads in the Shop tab to help businesses promote their products and reach more customers directly in its marketplace, as reported by TechCrunch. 
For the new ad format, the social media giant has partnered with select U.S. advertisers including Fenty Beauty, Away, Donny Davy, Boo Oh, Clare paint, JNJ Gifts and DEUX.
Promoted products will appear on the front page of the Shop tab as a single image or in carousel format. When users click an ad, they will be redirected to the original product page where they'll be able to get further information about the product and its seller.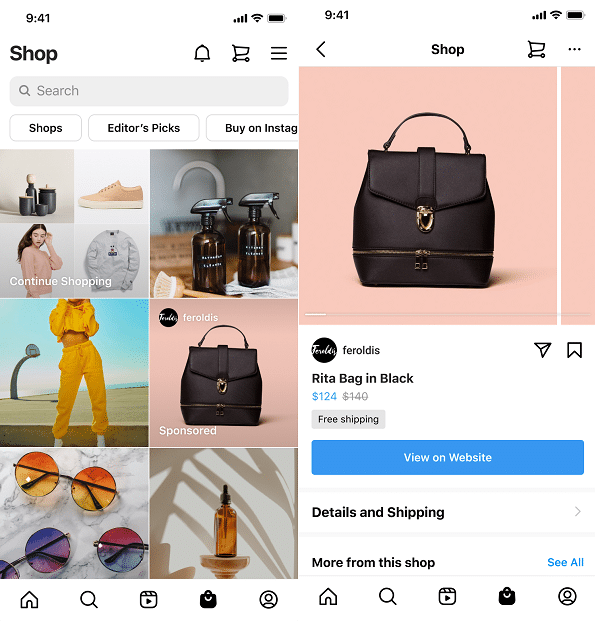 The number of ads will be based on the number of users shopping in the tab and their Instagram activity, the company said. Because the Shop tab is only available on mobile, the ads will appear only on mobile as well.
While the company has started testing the new ad format in the United States with select advertisers, it plans to expand it to other countries over the next few months. 
---
Also Read: Instagram Revenue and Usage Statistics
---
Instagram launched the Shop tab in May last year and it became one of the most controversial features in the app after the company moved Reels and Shopping tabs to the Home Page replacing the Activity button. 
The company also launched shopping in Reels globally in December 2020 and started testing ads in Reels in April this year.