As technology keeps progressing, we now encounter robots more and more in our daily lives. Unmanned aerial vehicles and driverless cars have been in our lives for a while. Now it's time for the unmanned store concept. Huawei is also among the companies that keep up with these concept. The first unmanned smart shop of the technology giant opened in Wuhan, China.
Huawei has hundreds of stores in different cities around the world. Consumers who visit these stores can buy products suitable for themselves with the help of store employees. However, the new smart store opened in China is quite different from these stores.
The unmanned Huawei store has started to work as of January 1. The smart store in Wuhan, China has a cylindrical design. There are 3 robotic arms in the store. With no need for manpower, these robotic arms will continue to operate 24/7.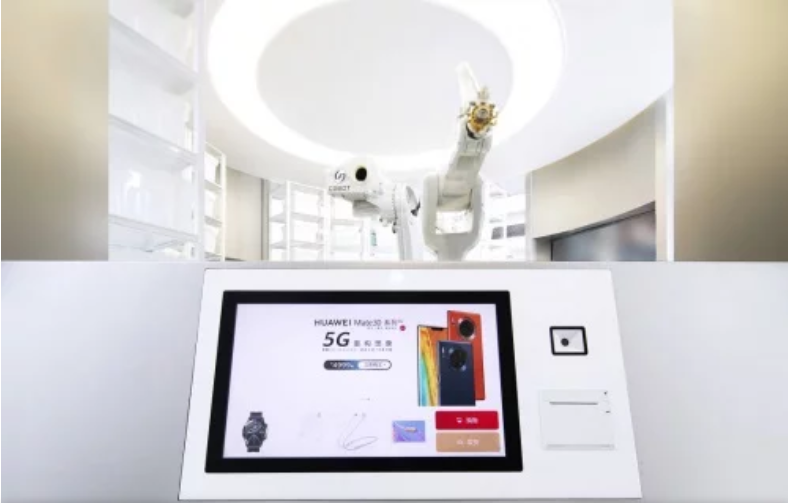 Customers are able to purchase products via the large display placed in the customer area. When a customer completes his/her order, the large robot takes the product and places it at the distribution point where the small robot can deliver it.
For now, there are no heavy and big items like Huawei Vision TV in the store. Consumers can only buy smartphones and accessories.
Are robots replacing humans in the workspace? Don't forget to share your opinions with us in the comment section below!