Epic Games announced on Monday that it has partnered with Jimmy Donaldson, the most-followed creator on YouTube who is better known as MrBeast, for a new Fortnite challenge that will offer users the chance to earn $1 million.
''MrBeast's Extreme Survival Challenge'' will take place on December 17, and will be available in the "Fortnite Competitive" section within the game. It will run between 12 PM ET and 3 PM ET, when users will be able to join matches multiple times aiming for the highest score.
The one who gets the highest score will be the winner of the challenge and earn the big prize of one million dollars. There will also be other prizes like the ''Beast Brella Umbrella'' for those that get lower scores.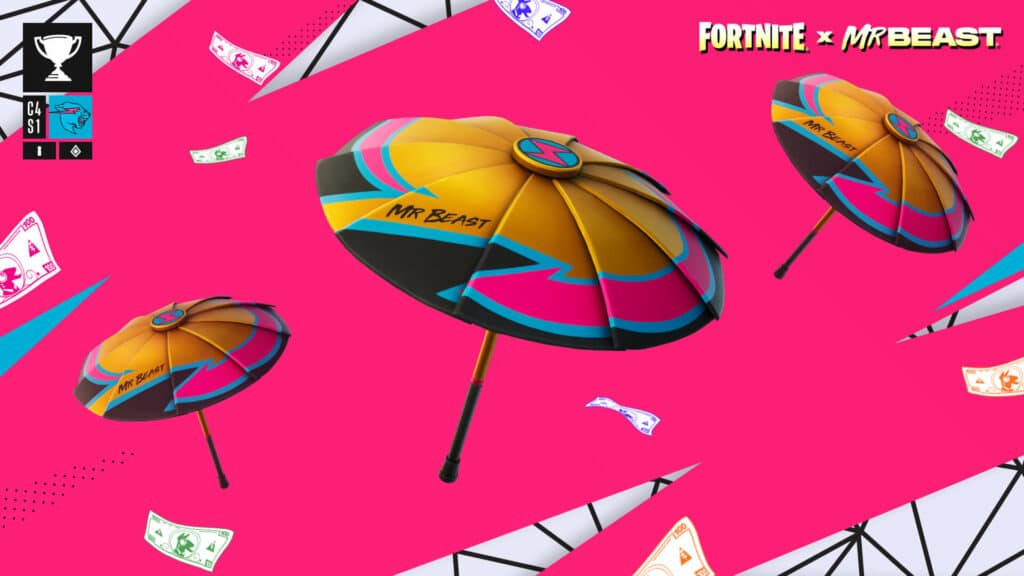 The MrBeast's Extreme Survival Challenge island, which was created by Atlas Creative, will go live today at 9 AM ET allowing players to practice in advance.
Note that you need to have an account level of 15 or above, and also have your 2FA enabled and verified on Epic in order to participate in the upcoming challenge.
Last year, MrBeast made a recreation of Netflix's popular show Squid Game with a tournament where he gave away $456,000 to the winner. The event, which garnered over 120 million views just in days, helped its sponsor Brawl Starts see a 4.5X increase in its US installs.