Today on World Blood Donor Day, Facebook announced that over 100 million Facebook users have signed up for its Blood Donations feature which sends them notifications whenever there's a donation opportunity in blood banks in their local area. 
The company made the service available in the United States in June 2019. In the first two months after the launch, the feature helped first-time blood donations at partner sites grow by 19%.
In addition, during the first year of the launch, the number of blood banks in India and Brazil that said the notifications helped them to influence people to donate blood increased by 14%. 
The Blood Donations service was first launched in India in 2017 and Facebook has expanded the feature to 37 countries which now include Australia, Colombia, Singapore, Tunisia and Israel.
Here are the countries in which the feature is available. If you're in one of these countries, you can click here to sign up for blood donation notifications.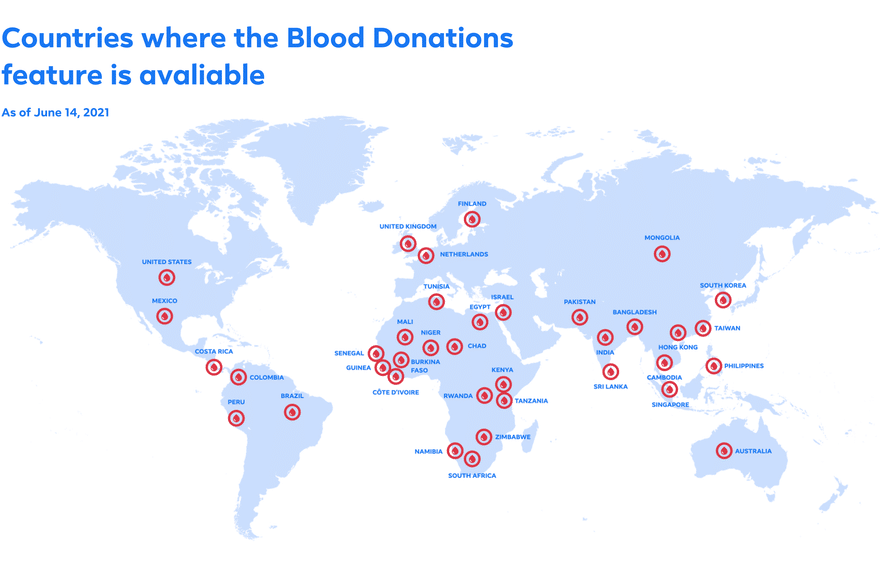 Meanwhile, Facebook has also announced that donation centers can now create Facebook Events to share their donation opportunities with the people who signed up for the feature.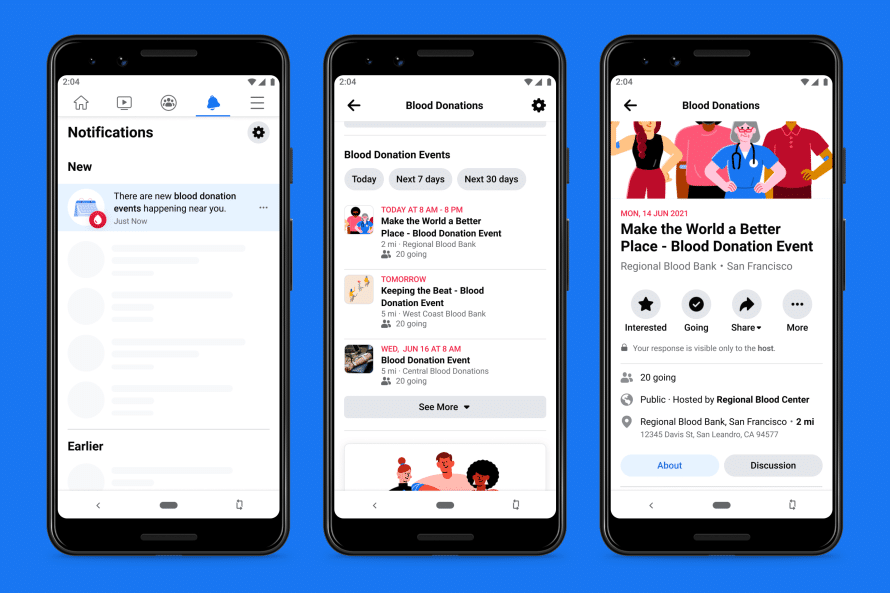 In addition, the company also hosted the Global Forum on Blood Donations on June 11 to discuss ways to encourage the next generation to donate blood.