Apple today released a video titled 'Privacy' on the Apple UK YouTube channel highlighting the privacy features that will come with iOS 15 for European users.
The video started with Tim Cook's speech emphasizing that Apple attaches great importance to user privacy.
"While others have focused on making customers the product, collecting ever-growing amounts of personal information, we've kept the lens focused on how technology can work for people. And that's meant introducing countless features that give users transparency and choice over how their data is collected, used, and shared. You see that with new tools like Privacy Nutrition Labels and App Tracking Transparency, which gives users more information, more choice, and greater transparency about how their data is used." Cook said. 
The video then splits into segments from last week's WWDC keynote, where Apple executives and engineers unveiled new features, including Mail Privacy Protection, App Privacy Report, and more.
Mail Privacy Protection
One of the new iOS 15 privacy features introduced is Mail Privacy Protection which allows iOS users to hide their IP addresses so email senders can't link them to users' other online activity or determine their location. It also prevents senders from seeing if and when a user has opened an email.
App Privacy Report
iOS 15 will also include the App Privacy Report which gives users an overview of how apps treat their privacy. Users will be able to see how often apps use the permission users have granted to access their location, photos, Camera, Microphone, and Contacts during the last seven days. It will also give users access to the third-party domains the app is contacting to share users data with.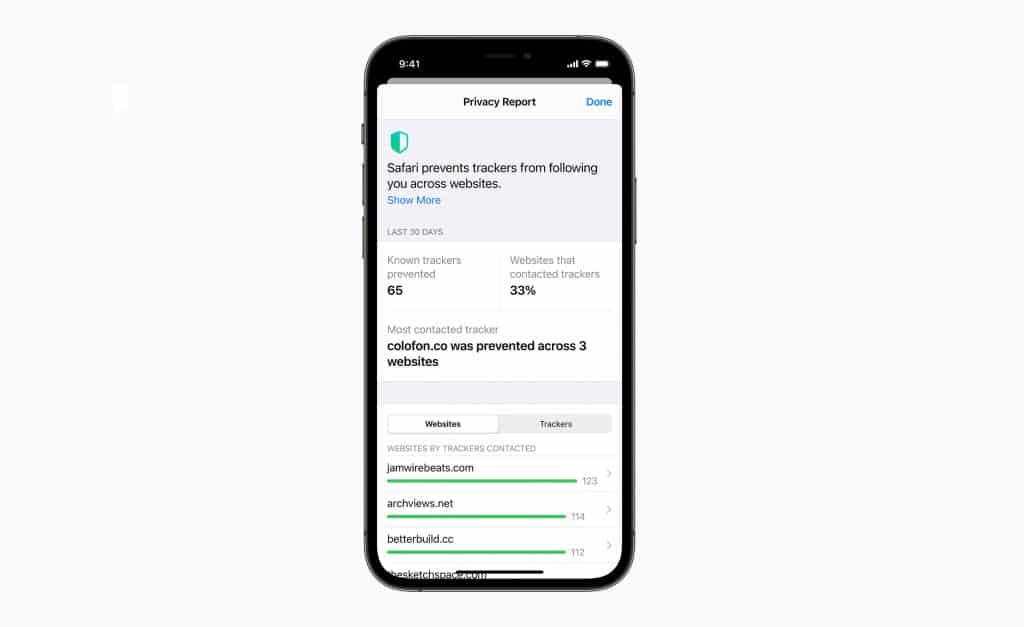 Apple's App Privacy Report and Google's Privacy Dashboard included in Android 12 Beta 2 are very similar. The new Privacy Dashboard feature in the Android 12 Beta 2 version, also provides a single clear timeline view of your app accesses to microphone, location, and camera in the last 24 hours, as well as what sensitive data is accessed by any app. 
On-Device Speech Recognition
With the new privacy feature addition to Siri with iOS 15, your audio will be all processed right on your iPhone or iPad to avoid unwanted audio recording. The new changes will also allow users to make requests to Siri without an internet connection.
‌iOS 15‌ and iPadOS 15 will come in a public beta next month, and the official release will be in the fall.