Starting with Apple's brand new iO5 15 operating system, users will be able to request refunds for their in-app purchases straight within mobile apps, without having to head to Apple's Report a Problem page, first spotted by MacRumors.
Last week, Apple hosted its annual Worldwide Developers Conference (WWDC21) where the iPhone-maker announces its latest product and software updates.
One of these updates announced this year is a new StoreKit API which will now enable developers to add a ''Request a Refund'' feature to their apps.
To request a refund, customers will choose one of their previous in-app purchases and explain why they want a refund. After they click the Request Refund button, Apple will send them an email within 2 days showing the status of their claims.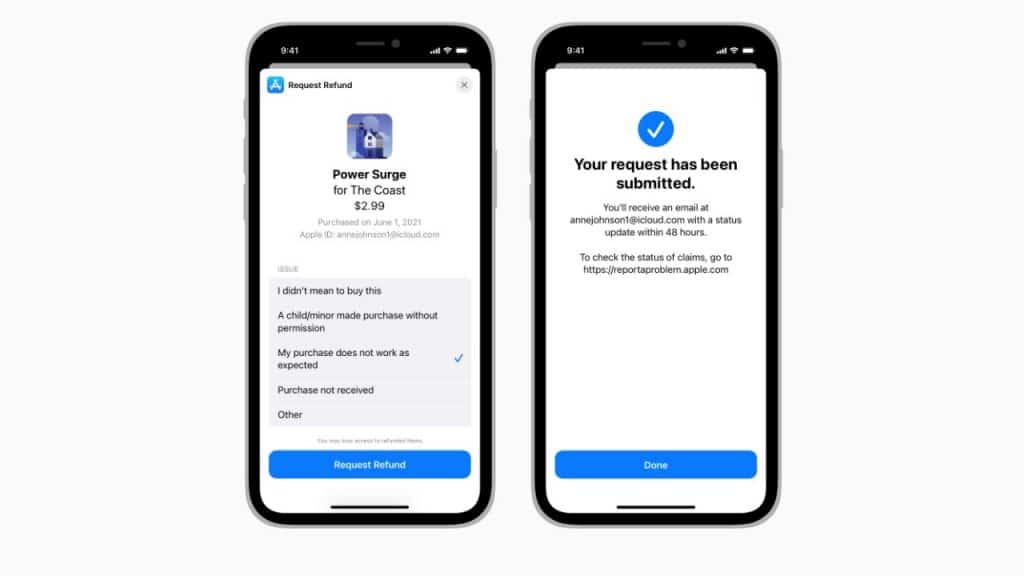 iOS 15 is currently in beta testing and will be released this fall.
Meanwhile, users will still be able to use the Report a Problem webpage to find out the status of their requests.
WWDC21 News: