The daily time mobile users spend in apps grew by 45% since Q2 2019 as the pandemic has led people to explore virtual ways of entertainment while under lockdowns which resulted in a boom in mobile app & game usage, according to App Annie's new report.
The company found that users in 8 markets, which are Brazil, Indonesia, India, South Korea, Mexico, Turkey, Japan and Canada, now spend more than 4 hours a day using mobile apps.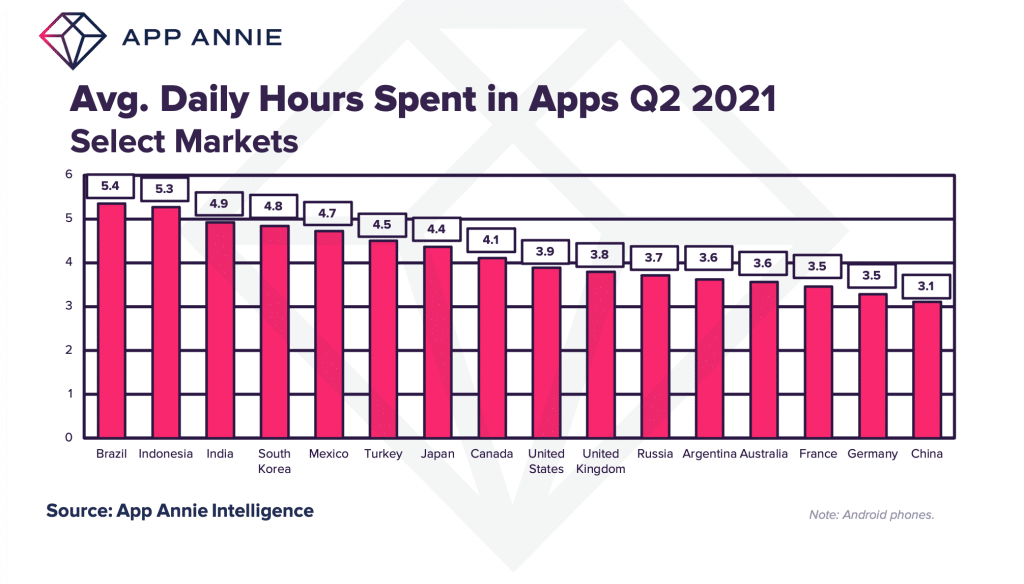 Brazilian users' average daily time spent in apps rose 30% to 5.4 hours a day between Q2 2019 and Q2 2021, while Indonesian users now spend an average daily time of 5 hours which grew 35% at the same time.  
Meanwhile, Russia and Turkey are at the top of the list in terms of the most growth, with users spending 45% and 40% more time than they did in the second quarter of 2019.
---
Also Read: Consumers spent $34 billion on apps in Q2 2021
---
In terms of downloads, TikTok, Instagram, Facebook, WhatsApp Messenger and Zoom were the top 5 mobile apps of Q2 2021.
In addition, TikTok was also the no.1 mobile app in terms of consumer spending, followed by YouTube, Tinder, Disney+ and Tencent Video.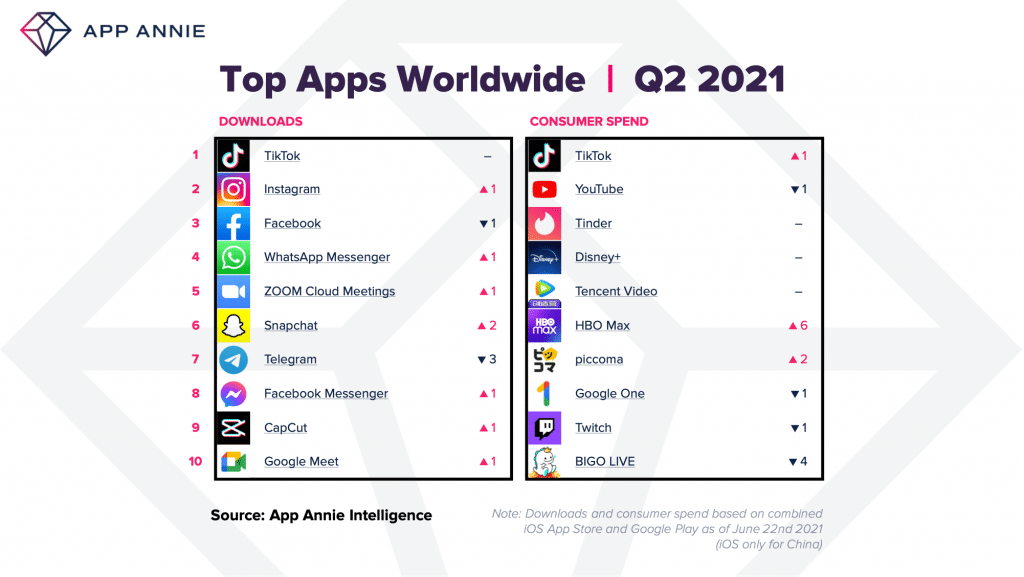 On the gaming side, Bridge Race, Hair Challenge, Ludo King, Free Fire and High Heels were the top 5 mobile games worldwide in terms of downloads during the second quarter of 2021.
---
Also Read: 1 billion mobile games downloaded every week in Q1 2021
---
Meanwhile Roblox, Uma Musume Pretty Derby, PUBG Mobile, Honor of Kings and Coin Master managed to enter the top 5 in terms of user spending.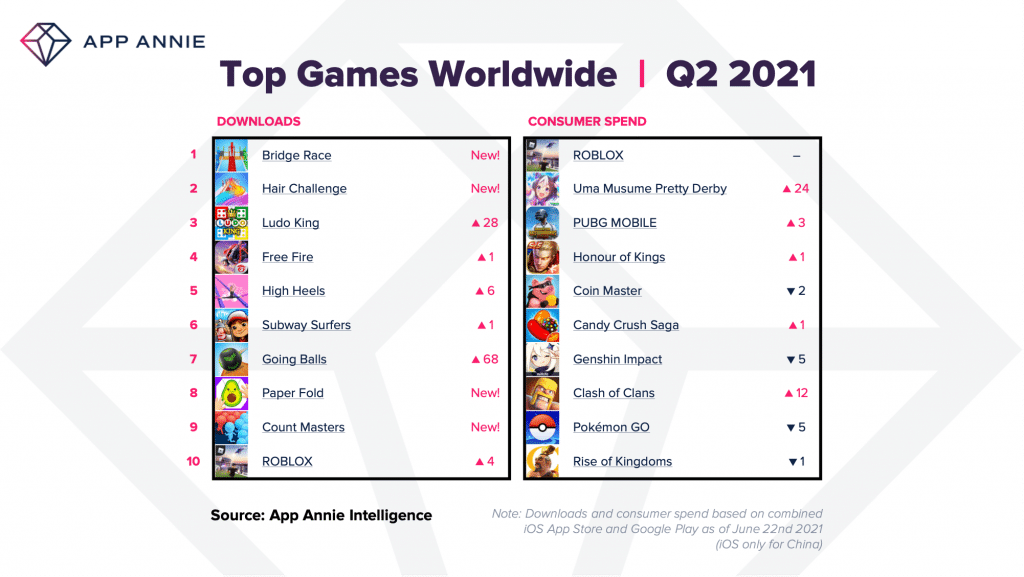 Feel free to take a look at our other mobile marketing news.