Root apps are functional apps that increase your control over your device by providing access to the performance, memory, sound settings, and many other settings of the Android device that cannot be controlled normally. If you want to take control of your device and want it to work automatically for you with less movement, continue reading. We have reviewed and listed the best root apps for Android for you, here are the best ones!
Tasker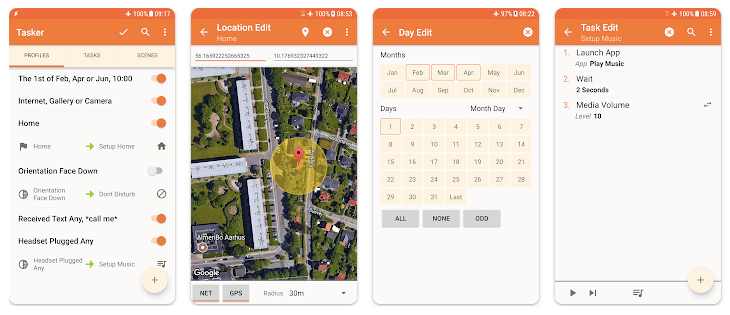 Price: $3.49
Tasker is an app that presents your repetitive tasks to you in automatic order. The app aims to make the users' phones real smartphones. Tasker allows automating items based on the app you are in, location, SMS or calls, time, and 130+ status activity. Users can create automation without difficulty with Tasker.
In addition, Tasker has 350+ actions to customize your phone. Users can change almost all system settings such as dark mode, sending SMS, and creating notifications with Tasker. The root is not required for most functions the app offers.
[root] LiveBoot
Price: Free/In-App Purchase: $2.49
LiveBoot is a boot animation and displays dmesg and logcat output as is. Logcat level, format selection, and buffers are included in the output configuration. The app has a test mode so users can test the current configuration before starting it. With the test mode, it is possible to find out the text size and whether it works or not. Users can see LiveBoot after mounting the data partition.
Additionally, LiveBoot requires SuperSU version 2.40, newer, or a new Magisk besides root. The app supports 5.0+ and newer. The app provides a button to activate the pro mode of the app, and the pro mode is paid. LiveBoot is among the best root apps for Android with the features it offers.
[root] LiveBoot on Google Play
---
Also Read: The 7 Best Ad Blockers for Android
---
Franco Kernel Manager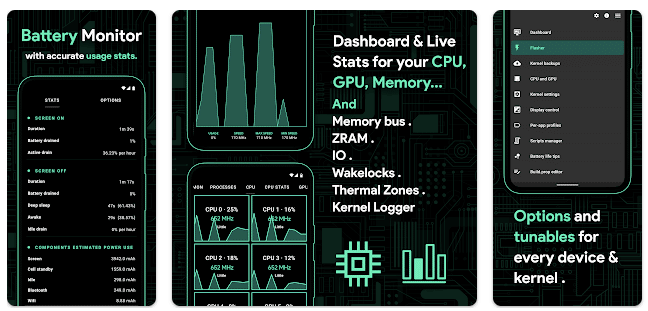 Price: $1.49
Franco Kernel Manager is a functional toolbox for all devices and one of the best root apps for Android. The app offers magnificent features like boosting your core, and tweaking and managing your device. App provides charging time estimation, Battery Monitor notification, and detailed battery statistics about your power consumption, charging amps/watts, and more.
Moreover, the app offers custom kernel settings such as wake locks, IO timer, IO timer setting, KSM, ZRAM, memory elements, and more, and users can add their custom settings by customizing the app. Users can effortlessly back up and restore kernels with the app. Franco Kernel Manager provides handy real-time CPU, GPU, RAM, ZRAM, DDR BUS, IO, THERMAL ZONES, and WAKELOCKS usage.
Also, users can adjust the Saturation, RGB, Hue, and Contrast settings with the comprehensive display and volume control feature in the app. The application provides CPU temperature information to protect device health.
​​Franco Kernel Manager on Google Play
Solid Explorer
Price: Free/In-App Purchase: Up to $9.99
Solid Explorer is a file management application that makes life easier. The app offers unique features such as managing files in a dual partition layout, protecting files with strong encryption, and managing files in your cloud storage or NAS. Users can back up apps and files to any destination with Solid Explorer. Solid Explorer analyzes the files that take up space on the device and presents them to the users. The app has files divided into categories such as Videos, Music, Documents, Downloads, and Recents for an organized file layout.
---
Also Read: The 6 Best Android Launchers
---
Bouncer – Temporary App Permis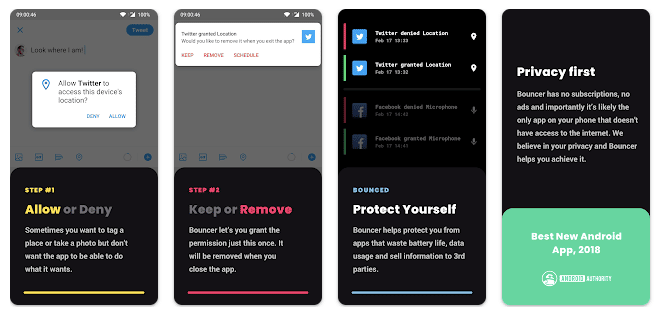 Price: Free
The bouncer is an app that offers temporary permissions and deserves to be one of the best root apps for Android. If you're tired of allowing apps every time and then removing those permissions from the settings, Bouncer will do it for you automatically. Users don't think about privacy-invading and battery-wasting apps thanks to Bouncer.
In addition, Bouncer offers its users increased security, better battery life, and privacy. Users can use their phones without worrying about how their phones work in the background, and the installation of the app is quite simple.
Bouncer – Temporary App Permis on Google Play
---
Also Read: The 5 Best Spy Apps for Android
---
RootMaster
Price: Free/In-App Purchase: Up to $2.99
Root Master is a functional app that offers features such as boosting battery life, saving money, and improving performance to keep your Android device in top condition. The app's boost feature clears the RAM of unwanted apps and caches, thus increasing the processor speed.
In addition, Root Master's battery boost feature manages and stops background apps and settings, thereby extending battery life and using more battery.
Furthermore, the stability boost feature of the app removes all the underperforming apps, functions, and settings, thus greatly improving the overall performance of your device.