Today, with the development of technology, millions of games have been released and continue to be released. Games spice up our monotonous lives and are a great way to kill time. The PSP is a great option, especially if you like playing games with your friends. However, PSP is pretty expensive and therefore not preferred. Do programmers have found a solution to this? If you are wondering about the answer to the question, keep reading. Of course, the problem was noticed by software developers, and they developed PSP emulator apps. PSP emulator apps do not contain games, the ROM files you have installed legally must provide to the app, and it works in this way. When you decide to download a PSP emulator app, you will notice that Google Play has multiple PSP emulator apps. Which one meets your wishes? We have listed the best PSP emulators for Android for you.
PPSSPP – PSP emulator
Price: Free
Do you love PSP games and want to experience games on Android devices? If your answer is yes, you are in the right place! The PPSSPP – PSP emulator app allows you to play PSP games in high resolution on your Android device. This app is an original app for Android and can run many games. Depending on the version and power of your device, some games may not run as fast as desired.
In addition, use your original PSP games and convert them to .ISO or .CSO files, another option is to play free homebrew games available online. For more information, please visit the app's site.
PPSSPP – PSP emulator on Google Play
---
Also Read: The Best PSP Games of All Time
---
Rocket PSP Emulator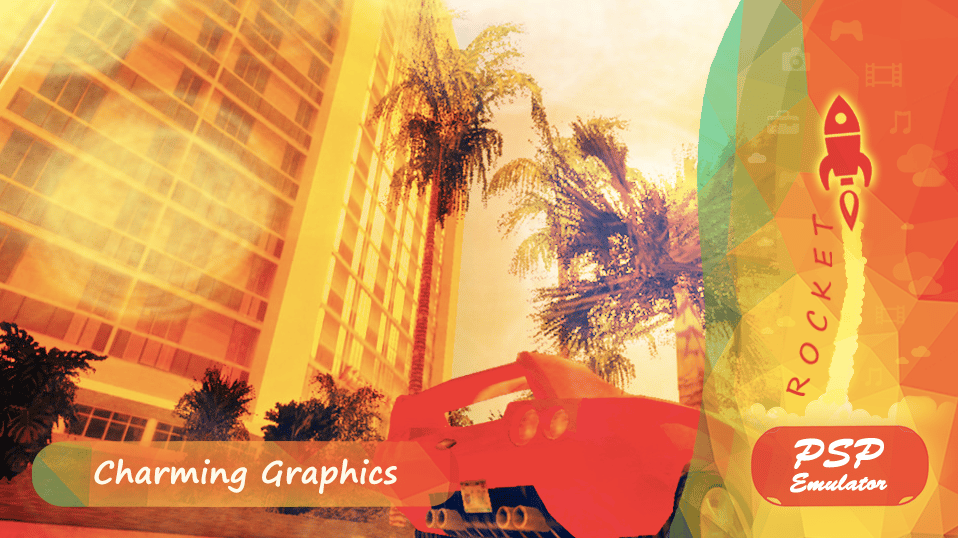 Price: Free
Rocket PSP Emulator is the easiest emulation way to play PSP games and PSP homebrew on your Android device. Gamers can emulate games you download to your PSP console using Rocket Emulator. Players will be able to access quality graphics and powerful performance in games thanks to new emulation technologies. In short, you will be able to enjoy PSP games even with an old device.
Rocket PSP Emulator on Google Play
RetroArch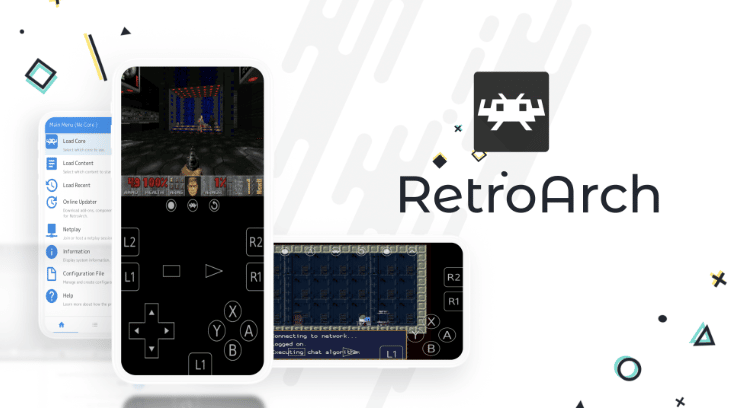 Price: Free
RetroArch is an open-source emulator app that takes advantage of a powerful development interface called Libretro. Libretro is an interface that allows you to build cross-platform apps. Also, Libretro and RetroArch are great for creating games, emulators, and multimedia programs. The app only supports 50 cores, and automatic weekly updates of both cores and RetroArch occur regularly.
In addition, there are no push ads, DRM, or usage restrictions in RetroArch. The app has more than 80 programs, multiple language options, and great features such as multiplayer with Netplay. For more detailed information about the app, visit RetroArch's website.
ePSXe For Android
Price: ₩4,253
ePSXe is one of the best PSP emulators for Android. The ePSXe has a system that ensures high compatibility and accurate sound and also includes app analog sticks, virtual touchscreen support, and hardware button mapping. It is also designed for Smartphones and tablets and includes a split-screen mode and a fun 2-player option.
Plus, ePSXe supports HD-enhanced graphics, including save states and memory card compatibility with the PC version.
ePSXe For Android on Google Play
---
Also Read: The Best Game Boosters for Android
---
Lemuroid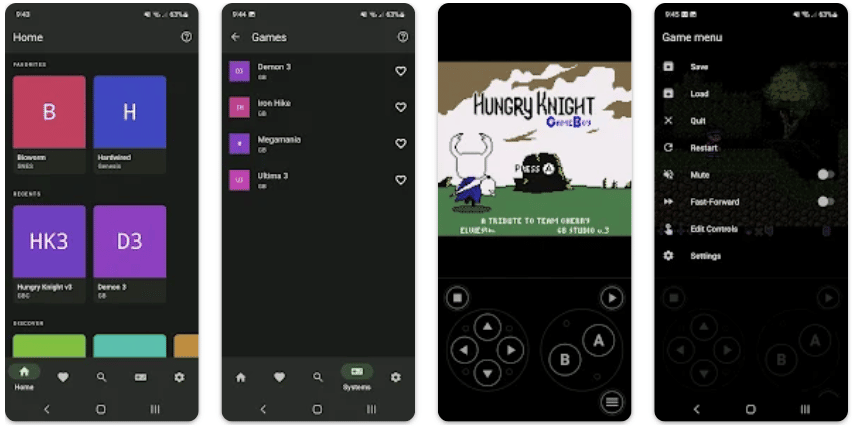 Price: Free
Lemuroid is an open-source emulator based on Libretro and is among the best PSP emulator apps for Android. In addition, the app is designed to work on a wide variety of devices such as Phones and TV and provide the best experience for Android users. One of the best features of this app is that it is completely free and ad-free.
In addition, the application offers many features such as ROM scanning and indexing, support for compressed ROMs, optimized touch controls, and Screen simulation (LCD/CRT).
Additionally, the app is supported by Nintendo (NES), Super Nintendo (SNES), Game Boy Advance (GBA), PlayStation Portable (PSP), PlayStation (PSX), and Neo Geo Pocket (NGP), and more.
Plus, the app does not contain any games, and gamers have to provide their legal ROM files. A powerful system is required for PSP and newer systems such as DS and 3DS.