Hello everyone. As Mobile Marketing Reads, we keep introducing you the fan-favorite Android & iOS apps trending on the Play Store & App Store. Today, we're going to cover an iOS game, Police Quest- Feel Like A Police Officer by Coda Platform and Arcadian Lab, which is currently the #2 app in the Action category in the United States, United Kingdom and Canada.
Let's start.
Police Quest – Gameplay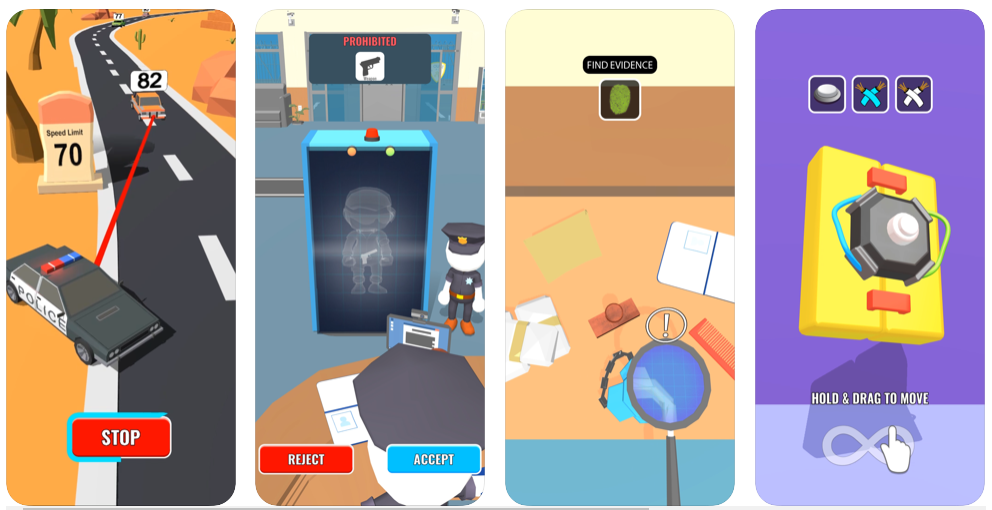 Police Quest – Feel Like A Police Officer is a highly addicting action game released on the App Store on August 27 (2020) by Coda Platform, a London-based game publisher, in collaboration with Arcadian Lab, Pakistan-based game development studio.  
It consists of tens of mini games with different levels asking you to detect and stop speeding cars, reject or accept people into the building by scanning them with an x-ray machine, find evidence like fingerprints, organize official papers, defuse bombs, arrest thieves and more.
As you complete the missions, you earn coins which you can use within the game and multiply by watching in app ads, and get a chance to get promoted which will allow you to play even more fun mini games.
App Store Rankings
As we mentioned above, Police Quest is currently the #2 Action game in the United States, United Kingdom and Canada. Also, in the Simulation category, it ranks #2 in Canada and #3 in the United States & United Kingdom.

And lastly, in the Games category, it ranks #2 in Canada, #3 in the United States, #4 in the United Kingdom and Australia.

(Data Source: App Annie)
App Ratings & Reviews
As of September 29, the best iOS game of the day has 4.5k total app ratings on the iOS market. It's average rating currently stands at 4.65.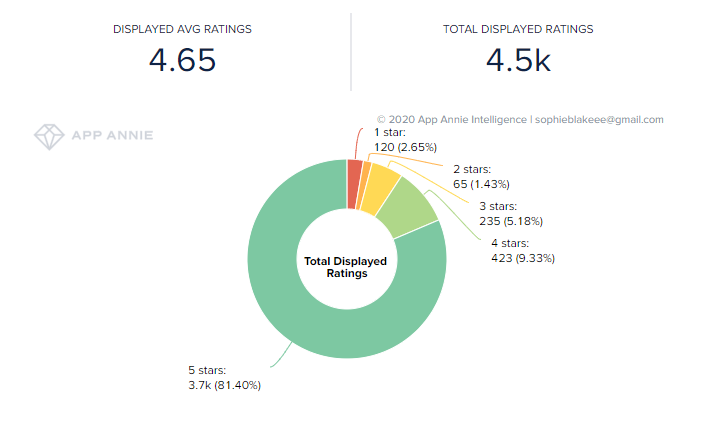 App Requirements
Let's start with Police Quest's app size. If you want to download it from the App Store, you need 397.9 MB free storage on your iOS device. It is compatible with iPhones, iPads and iPod touches with iOS 11.0 and up.
It's free and contains ads. It supports only English.
Lastly, its age rating is 12+.
Download Police Quest On The App Store
You can click here to download Police Quest, today's best iOS game, directly from the App Store and visit codaplatform.com for app support or contacting the publisher.
Wanna get your game / app promoted on MMR? Get in touch with us.