In today's article, we're going to talk about a very special game, Genshin Impact by miHoYo, which has generated over 17 million downloads in its first 4 days and around $60 million from user spendings in its first week, making it the biggest global launch ever in the Chinese game market. 
Let's start and check out what Genshin Impact is, its App Store rankings, user ratings, reviews and more.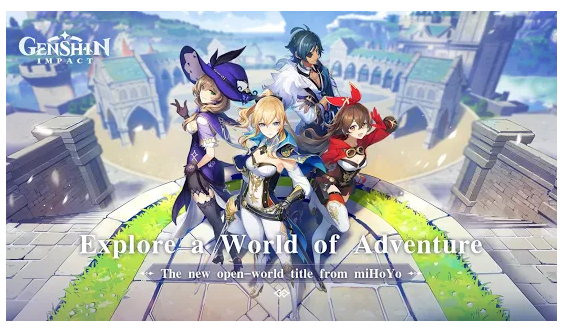 What is Genshin Impact?
Genshin Impact is an adventure game developed by China-based game technology company miHoYo and released on the App Store on September 28. The game has attracted such a great deal of attention in such a short amount of time that it has successfully reached the No.1 on the App Store in tens of countries (we'll cover it in more details in the next chapter) and made the biggest launch ever for a Chinese game as we mentioned above.
Even before its global launch, more than 5 million people outside of China pre-registered for Genshin Impact. It also reached over 110,000 concurrent viewers on the popular live streaming platform Twitch within hours after its release. 
---
Also Read: Genshin Impact Revenue and Usage Statistics (2020)
---
And here's a quick video by IGN showing you the gameplay of Genshin Impact.
App Store Rankings
According to Sensor Tower data, Genshin Impact was the #2 top grossing global game in its first week, followed by Honor of Kings. 
See the table below for more details. 

App Ratings & Reviews
As of October 13rd, Genshin Impact has 33.4K iOS user ratings on the App Store and its average rating is 4.59 out of 5.
You can find more details in the graph below.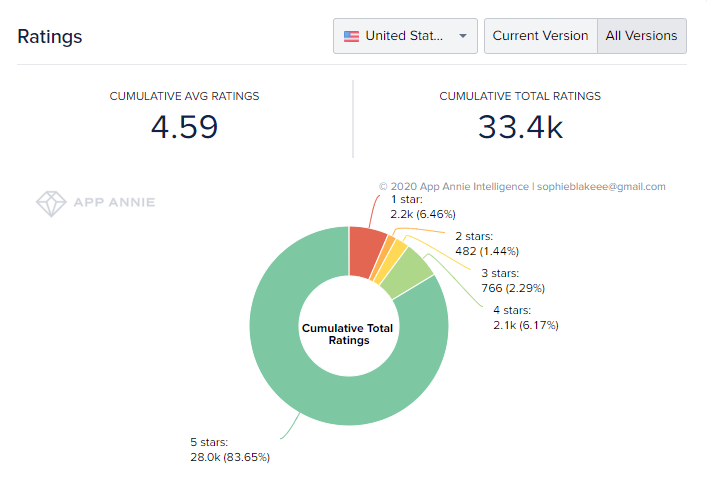 App Requirements
Today's best iOS game is free and it also offers in-app purchases with prices ranging between $0.99 and $99.
Genshin Impact's app size is 2.3G. However, note that it may vary by device.
In order to download and play it on your iOS device, you need iOS 9.0 or up. Here are the iOS devices it is compatible with.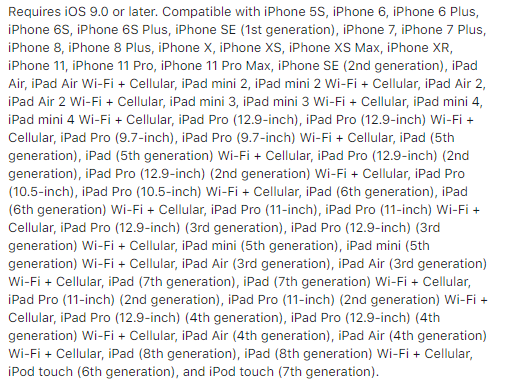 How To Download Gensin Impact On iOS
You can click here to download Genshin Impact by miHoYo directly on Apple's App Store and visit genshin.mihoyo.com if you need further information. 
Have you ever played today's best iOS game before? What do you think? Leave a comment below.
Would you like us to introduce your mobile app/game to our readers? Contact us.