Released on Google Play Store in June 2020 by SayGames, Road Glider – Incredible Flying Game is currently the #1 app in the Racing category in 8 countries including Japan, Belgium, Finland, Spain and Switzerland. Let's review today's best Android game's gameplay, app rankings, ratings, requirements and more in detail. 
What is Road Glider?
Road Glider is a trending racing game published on the Play Store just 3 months ago by Belarus-based video game developer company SayGames who has released a total of 42 mobile apps on the Android market so far including Brain Wash which we previously talked about, and generated over billion app downloads since October 2018. And today's best Android game Road Glider has been downloaded over 500.000 times since its release in June 2020.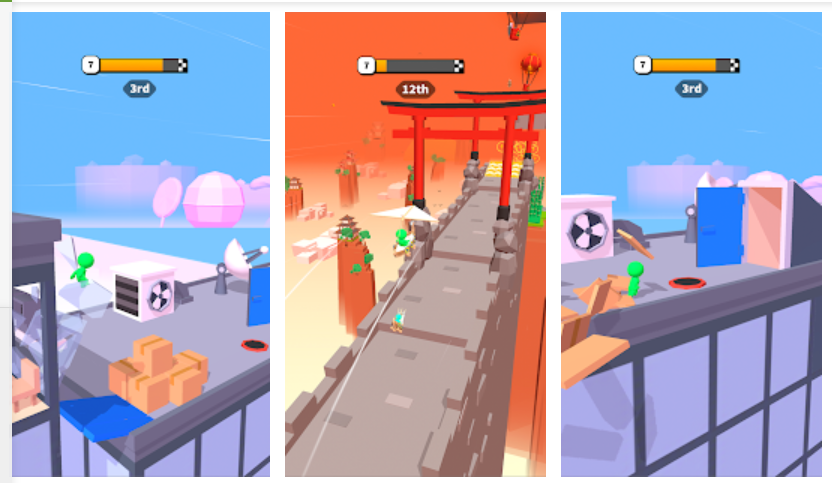 Road Glider gives you a jetpack and a glider, and challenges you to get ahead of other 10 competitors flying in the game to reach the furthest point and to earn the most coins. There'll be various obstacles on the road you need to get over which may cause you to lose your glider and continue the game by running for a while. But don't worry, you'll get your glider back and keep flying if you run fast enough.
While flying, the game gives you rockets which you can use to bomb your rivals so that you can maximize your chances of winning the race. And as you play Road Glider, you'll earn coins which you can use to strengthen your skills, get new gliders, jetpacks and fly into new worlds. 
Google Play Store Rankings
According to AppBrain data for October 9, Road Glider is currently the #1 Top Free / Racing game in Japan, Belgium, Switzerland, Spain, Finland, Italy, Netherlands and Norway. At the same time, it also ranks No.2 in the same category in Canada and France.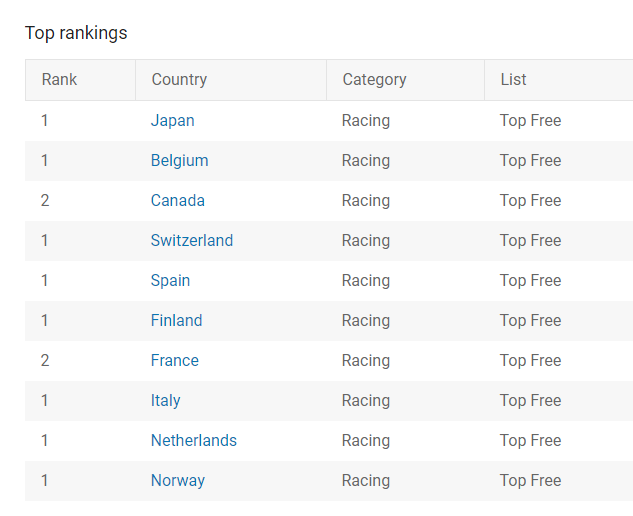 App Ratings & Reviews
Road Glider – Incredible Flying Game currently has 2.1K Android user ratings on the Play Store. It's average rating is 4.52 out of 5.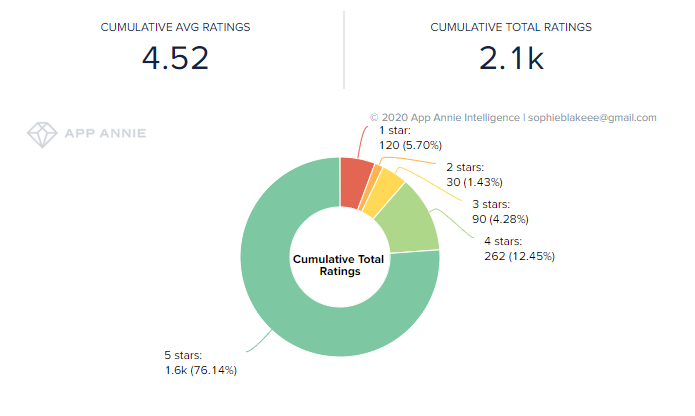 In the meantime, it's Gameplay rating is 4.5, Controls rating is 4.6 and Graphics rating is 4,4.

App Requirements
Today's best Android game is free and it contains ads. It's age rating is PEGI 3.
The latest version of Road Glider (1.0.17) has an app size of 62M and it requires minimum Android 5.1 or up. 
Get Road Glider On Google Play Store
Do you want to download and play Road Glider? Click here to get it directly on Google Play Store. 
Have a question about the app or the publisher? Feel free to visit saygames.by. 
Would you like us to promote your mobile game / app on Mobile Marketing Reads? Get in touch with us.