In this digital era, backpackers rely on their smartphones for a seamless travel experience, and the right apps can make all the difference. Whether you're navigating through foreign cities or managing your budget, these top-rated apps have got you covered. Here are the best apps for backpackers that offer essential features for a memorable journey!
Google Maps
Price: Free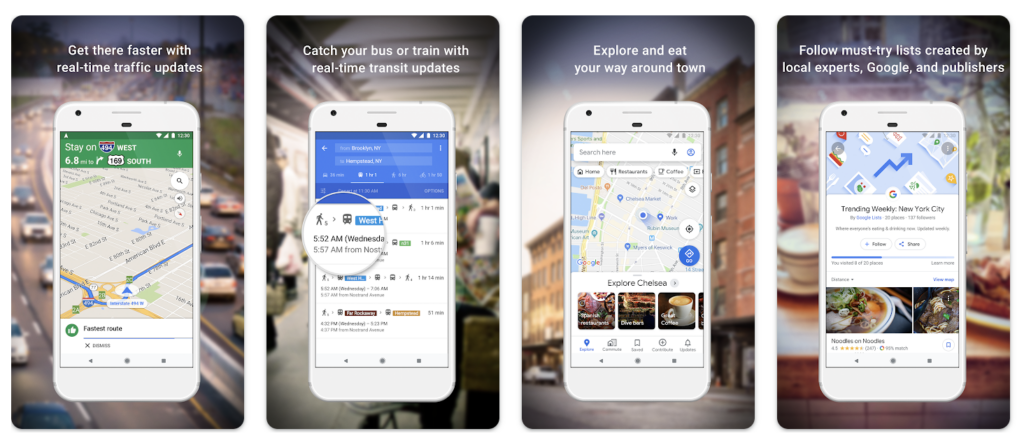 Google Maps continues to reign as the ultimate navigation app for backpackers worldwide. With its user-friendly interface and real-time updates, finding your way through uncharted territories becomes a breeze. The app's offline maps feature ensures you stay on track even in areas with limited connectivity, making it indispensable for globetrotters.
Also, users can discover local attractions, restaurants, and hidden gems using the "Explore" feature, helping them maximize their adventure experience. Whether you're on foot, biking, or using public transportation, Google Maps provides accurate and efficient routes. Google Maps is one of the best apps for Backpackers. Here is the web version of the app.
Hostelworld
Price: Free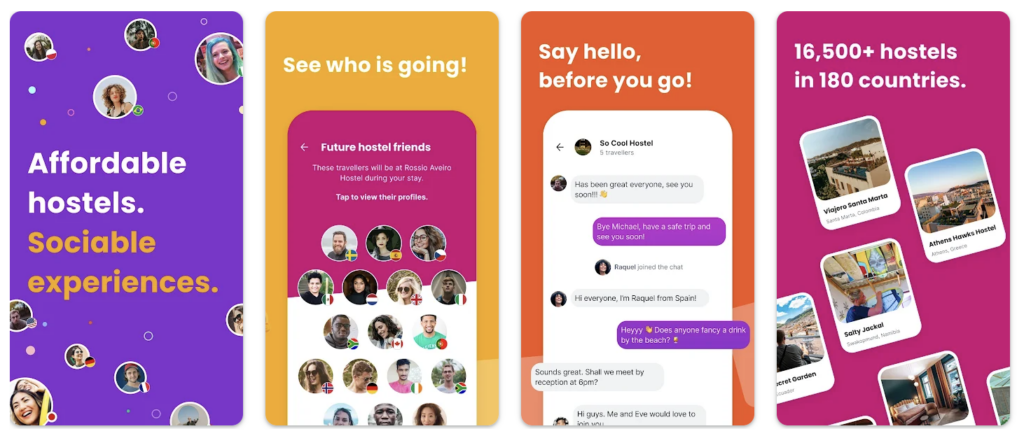 When it comes to finding the perfect budget-friendly accommodation, Hostelworld is an excellent choice. The app offers a vast selection of hostels around the globe, complete with detailed reviews and ratings from fellow travelers. The easy-to-use interface and filters make it a breeze to find the ideal stay that matches your preferences. Booking is seamless, and the ability to view photos and read genuine guest feedback ensures you know what to expect. Whether you're a solo traveler or in a group, Hostelworld helps you connect with like-minded adventurers, fostering unforgettable experiences and lifelong friendships. Browse Hostelworld's website to learn more.
---
Also Read: The 7 Best Route Planner Apps
---
Xe Currency & Money Transfers
Price: Free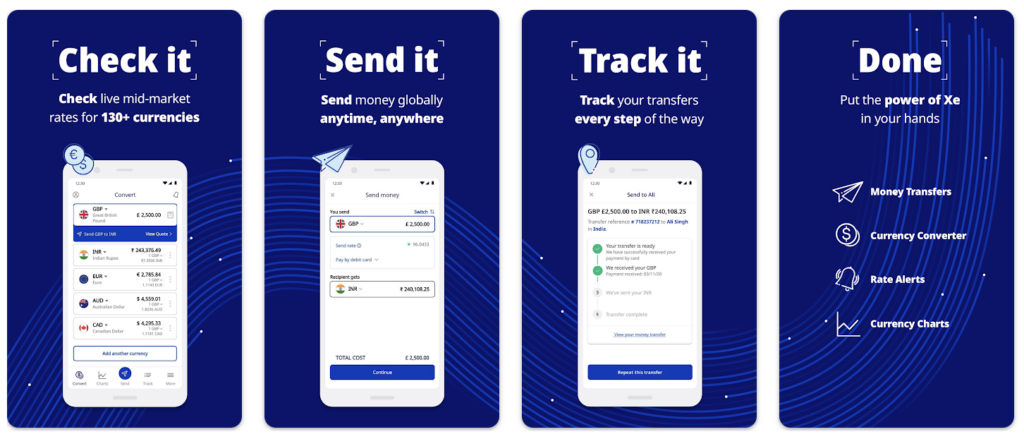 Managing your finances is crucial during travel, and XE Currency simplifies currency conversions with real-time rates and stands out among the best apps for backpackers. The app lets you monitor multiple currencies simultaneously, making it perfect for globetrotters exploring diverse destinations. Users can access historical charts and set rate alerts to ensure they make informed spending decisions. XE Currency's offline mode ensures you can still access the last updated rates even without an internet connection. Visit XE Currency's website for more detailed information.
Xe Currency & Money Transfers on Google Play
Xe Currency & Money Transfers on the App Store
Duolingo
Price: Free/In-App Purchase: Up to $149.99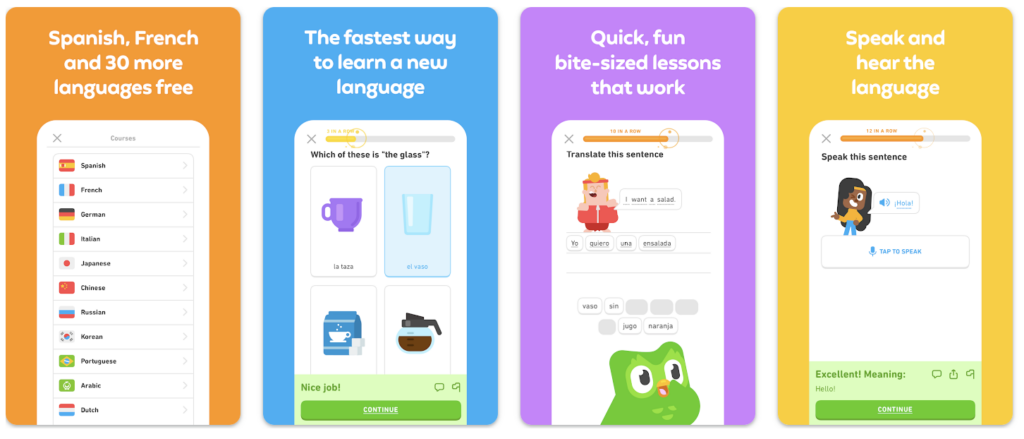 Duolingo is an interactive language-learning app catering to travelers seeking authentic experiences. This delightful app offers bite-sized lessons in various languages, designed to be engaging and effective. Users can practice speaking, listening, and writing skills through daily challenges and quizzes. Duolingo's gamified approach keeps learners motivated and tracks their progress as they journey toward fluency. Users can break down language barriers, impress the locals, and enrich their cultural encounters with Duolingo's language expertise. Discover the website of Duolingo to learn more.
Also Read: The 8 Best Apps for Camping
PackPoint
Price: Free/In-App Purchase: Up to $2.99
Efficient packing is an art, and PackPoint is your creative assistant. Tailored for each trip, this app generates personalized packing lists based on your destination, travel dates, and planned activities. Simply input essential details, and PackPoint provides a comprehensive checklist of items you'll need, considering weather conditions and the length of your stay. The app ranks among the best apps for backpackers with its unique style and features. Check out PackPoint's website for more detailed information.
Airbnb
Price: Free

Airbnb revolutionized the way backpackers find accommodations, making it a go-to app for unique travel experiences. With a vast selection of homes, apartments, and even quirky stays, the app offers a more personal touch to your journey. Backpackers can stay in charming local neighborhoods, immerse themselves in the culture, and connect with welcoming hosts. 
Furthermore, Airbnb's user-friendly interface and secure booking process ensure peace of mind while exploring the world. Whether you seek a cozy room, an entire apartment, or an adventurous stay, Airbnb allows you to create memories that transcend traditional hotels. Visit Airbnb's website  to learn more.
---
Also Read: The 11 Best Apps for Bus Booking
---
Couchsurfing
Price: Free/In-App Purchase: Up to $29.99
For authentic cultural exchange and unique lodging experiences, Couchsurfing is a terrific app connecting travelers with generous locals. This platform fosters meaningful connections and offers the chance to stay in the homes of welcoming hosts for free. Backpackers can explore the world through the eyes of locals, gain insider tips, and create cherished memories. Explore Couchsurfing's website to learn more details about the app.
TripIt
Price: Free/In-App Purchase: Up to $48.99
TripIt is an all-in-one travel organizer that is considered one of the best apps for backpackers. Forward your booking confirmations, and TripIt automatically creates a comprehensive itinerary with all your travel details in one place. Users can access itineraries, flight details, hotel reservations, and more with ease. The app's ability to sync across devices ensures you're always on top of your travel plans. To learn more, go to TripIt's website.
---
Also Read: The 9 Best International Money Transfer Apps
---
Flush
Price: Free/In-App Purchase: Up to $0.99 for Android
In the unpredictable world of travel, Flush is the hero you never knew you needed. This handy app helps you find nearby public restrooms in unfamiliar territories, ensuring you're never caught off guard. With its offline database and simple interface, Flush becomes a travel essential for backpackers exploring new cities and navigating their way around with ease. Visit Flush's website to learn more detailed information.
TravelSpend
Price: Free/In-App Purchase: Up to $64.99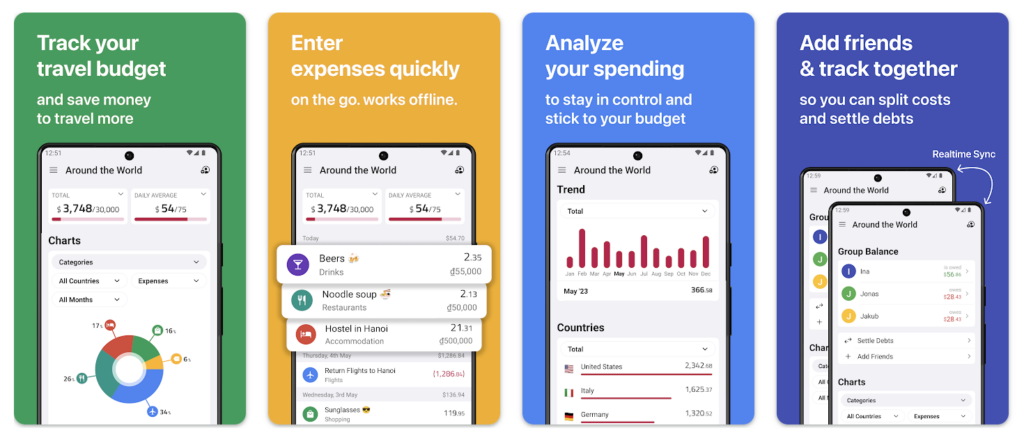 Keeping your travel budget on track is vital, and TravelSpend offers the perfect solution. The app allows you to track expenses, categorize spending, and set budget goals for each trip. The app allows users to get real-time insights into their financial habits and make informed decisions on the go. TravelSpend empowers backpackers to maximize their adventures without financial worries, ensuring that every moment counts. It deserves to be one of the best apps for backpackers. Discover TravelSpend's website to get more information.