Downloaded over 1 million times just in 2 weeks, Emoji Puzzle by Supersonic Studios is one of the most popular puzzle games on Google Play Store right now. In today's article, we'll be talking about its gameplay, Play Store rankings, user ratings & reviews, requirements and more!
What is Emoji Puzzle?
As the name suggests, Emoji Puzzle! is a puzzle game published on Google Play Store by Tel Aviv-based mobile gaming company Supersonic Studios which has an app count of 12 generating over 100 million app downloads since December 2019.
As we mentioned in the beginning, the Emoji Puzzle! game was released on the Android market about two weeks ago (August 25, 2020) and has been downloaded over 1 million times since then.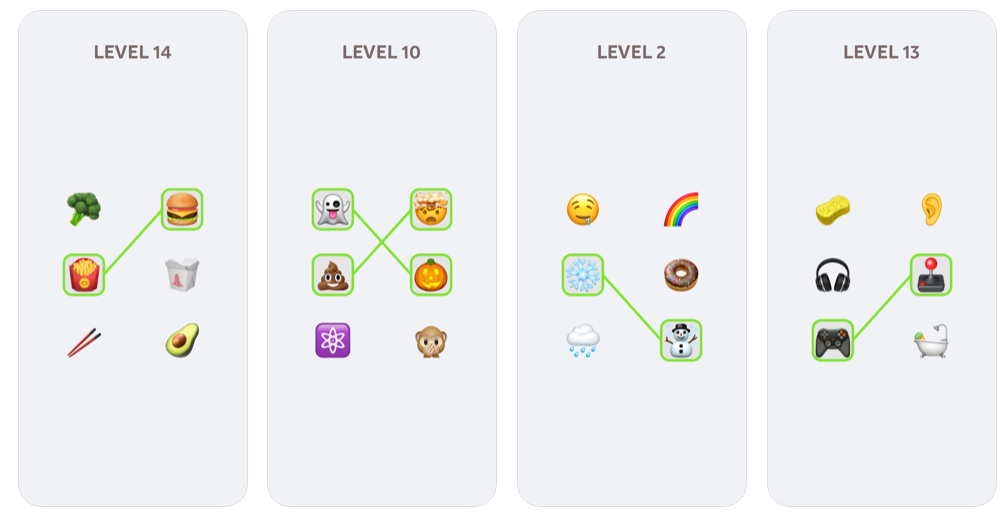 Emoji Puzzle is one of my favorite Android games when I'm looking for something to spend time. It gives you different emojis and asks you to pair them with each other. For example, the headphone emoji might be the correct answer if you're given the ear emoji, or you might want to pick the rainbow if it gives you the raining cloud.
First levels are quite easy and designed to give you a brief insight about how the game functions. However, it gets pretty challenging as you level up.
Google Play Store Rankings
According to data by AppBrain, Emoji Puzzle! is currently the #1 Top / Free Puzzle game in Saudi Arabia and #2 in the United States. Check out the table below for more information.
(Note that these Play Store rankings are for September 7, 2020 and might change later.)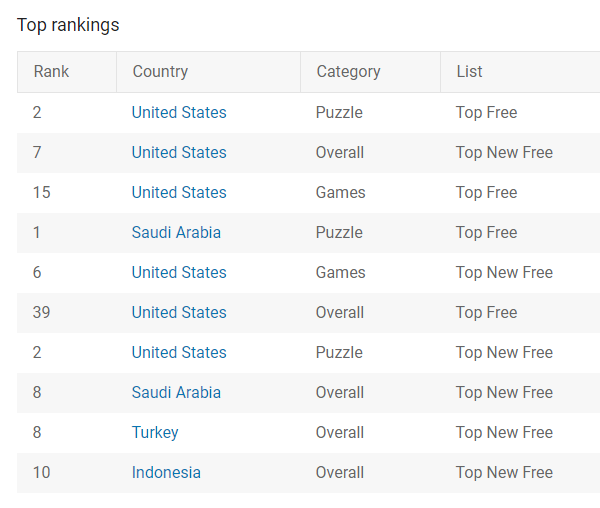 App Ratings & Reviews
As of September 7, today's best Android game has 808 user ratings on Google Play, with an average of 4.73 which is pretty good for a newly-published game.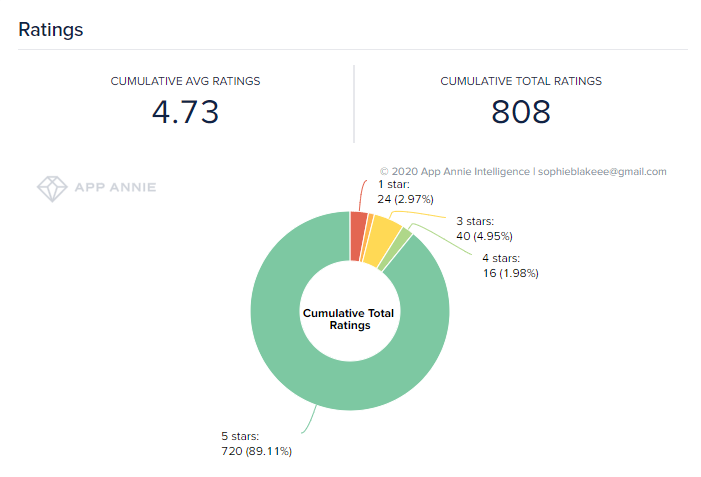 App Requirements
To play Emoji Puzzle on your Android device, you need Android 5.0 and up. It's free and shows ads. You can remove the ads by making an in-app purchase.
Its app size is 46 but keep in mind that it might vary by device.
Get It On Google Play Store
You can click here to get Emoji Puzzle! directly on Google Play Store and start playing it now.
Developer's website: supersonic.com
Have you ever played it before? How was it? Leave a comment below.
Got an app you want to promote? Get in touch with us.