Published by Good Job Games, Color Roll 3D is currently the #1 puzzle game on the App Store in the United Kingdom, United States, France, Canada and Australia.
In today's article, we're going to be talking about its gameplay, App Store rankings, app ratings & reviews, requirements and how you can download it.
Let's begin. 
What is Color Roll 3D?
Color Roll 3D is a puzzle game published on the App Store on August 15 by Istanbul-based Good Job Games which has released a total of 26 gaming apps on the platform including Office Life 3D and Epic Race 3D which we previously talked about.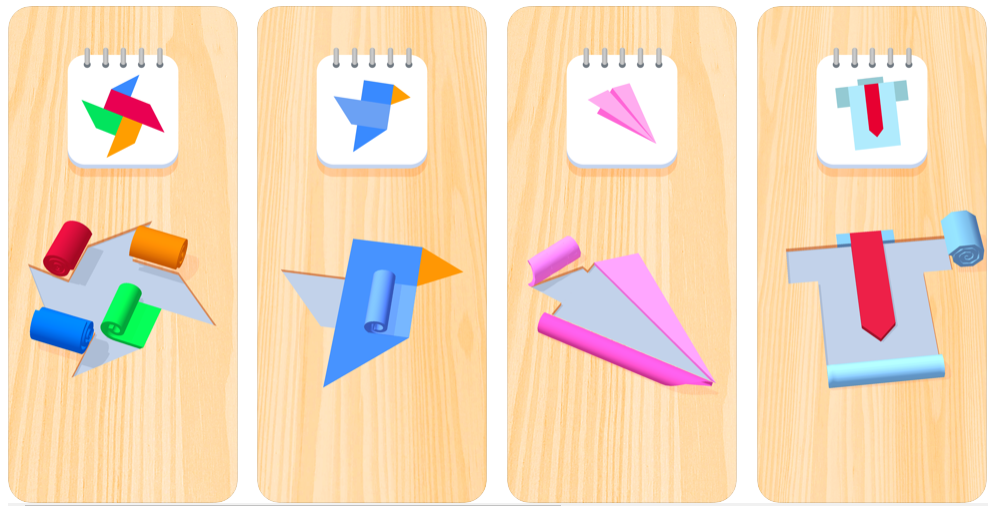 Color Roll 3D shows you pictures of different objects with various colors such as a paper plane or a kite, and asks you to create the same design by tapping and rolling the papers given to you. 
It is a very simple but a hard-to-quit puzzle game, promising to give you "one of the most relaxing times of your life.''
App Store Rankings
According to the latest data by App Annie for September 2 (2020), Color Roll 3D by Good Job Games is now the number 1 puzzle game on the App Store, in many countries including the United States, United Kingdom, Canada, Australia and France. 

In addition, in the Overall/Games category, it's also the number one app in the United Kingdom, Canada, Australia, France and #2 in the United States. 

App Ratings & Reviews
Color Roll 3D, today's best iOS game, currently has 22.5K app ratings on Apple's app market. The average of the ratings is 4.5 out of 5.

App Requirements
It is a free game you can download and play on your iPhone, iPad or iPod touch with 10.0 or up. .
It supports only English. Its app size is 341.5MB and age rating is 4+.
Download Color Roll 3D On The App Store
Click here to download Color Roll 3D on the App Store and visit goodjobgames.com for more by the developer. 
Have you played it before? How was your experience? Let us know.
Got an app and want to reach more users? Contact us to get it featured on MMR.