64% of brand marketers are expecting to see a rise in their influencer marketing budgets in 2023, according to a new report from Open Influence, for which the creator marketing agency conducted a survey with 150 brand marketing leaders.
Although influencer marketing investments continue to grow, there are still companies that are hesitant about adopting it. According to the report, while 13% of brand marketers surveyed said that they allocate a minimum of $1 million to influencer marketing, 28.6% said that they're struggling with persuading their upper management.
Due to challenges in negotiation, contracting, payment flow and building a creative strategy, 81% of brand managers said that they manage their campaigns partially or fully working with an agency.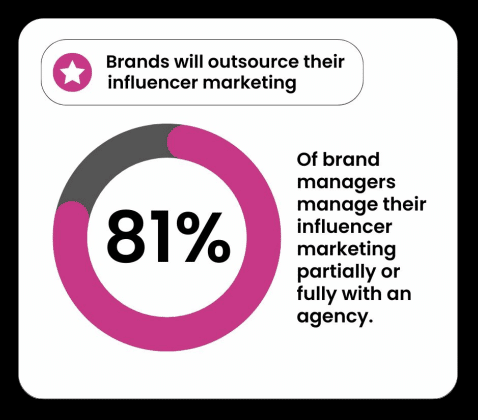 ---
Also Read: Top Influencer Marketing Tools for 2023
---
The survey also found that 77% of brand marketing leaders are looking for long-term relationships with influencers. While choosing creators to work with, brands usually check out their follower count three times more than their expertise. Furthermore, 17% only want to team up with influencers who have over 5 million followers.
Meanwhile, 36% said they are looking for creators who are relatable, and 35% prefer those who are aspirational.
Measuring influencer marketing campaigns, on the other hand, remains a big challenge for the majority of the respondents. Only 40% of brand marketing leaders that participated in the survey said that getting accurate metrics is not a difficult task.
And this could be related to why 77% said that they usually run paid social behind their influencer marketing campaigns, which provides them with more data, and also lets them increase their efficiency and ROI.
---
Also Read: How to lower CPAs by over 40% with Influencer Marketing
---
Instagram is the most-used platform for influencer marketing
Per report, Instagram continues to be the most-used platform for influencer marketing. It's followed by another Meta-owned app, Facebook, and TikTok respectively.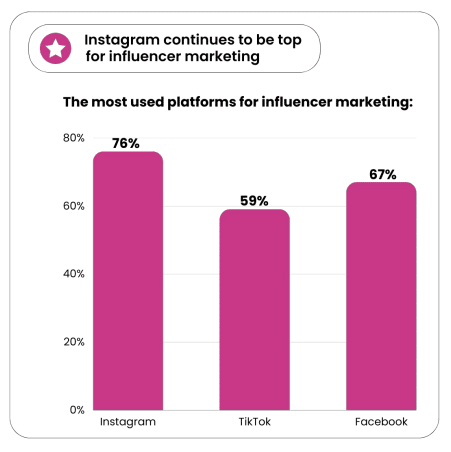 And thanks to the rise of TikTok, which was the most downloaded app worldwide in 2022, more marketers are now adapting the short-form video format for their influencer marketing campaigns.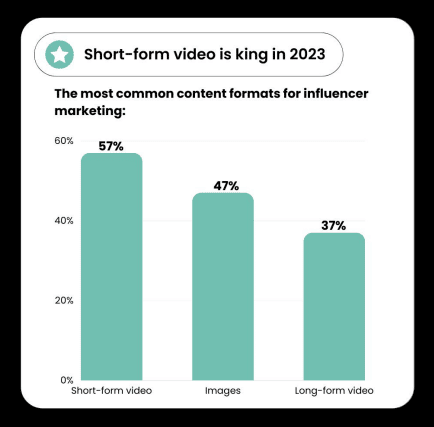 Open Influence's survey also found that 91% of brand marketing leaders are willing to try new trends for their creator marketing campaigns.