Zynga reached the highest revenue in its history with revenue of $503 million, an increase of 46% year-over-year in the third quarter of 2020. According to the Q3 2020 financial results Zynga reported, the company also has broken its own record in bookings performance with bookings of $628 million, up 59% year-over-year.
Mobile revenue of Zynga generated 96% of its total Q3 revenue with $484 million with an increase of $51 million as compared to the previous quarter. The company said that Toon Blast and Toy Blast were the key drivers of its year-over-year revenue growth since it added them to the company catalog with the acquisition of Peak Games. Zynga acquired Turkish game studio Peak Games for $1.8 billion in June 2020.
---
Also read: Rovio Group Revenue Declined 9.2% YOY In Q3 2020
---
Zynga generated 62% of its total revenue from the United States with $312 million, up 47% YOY.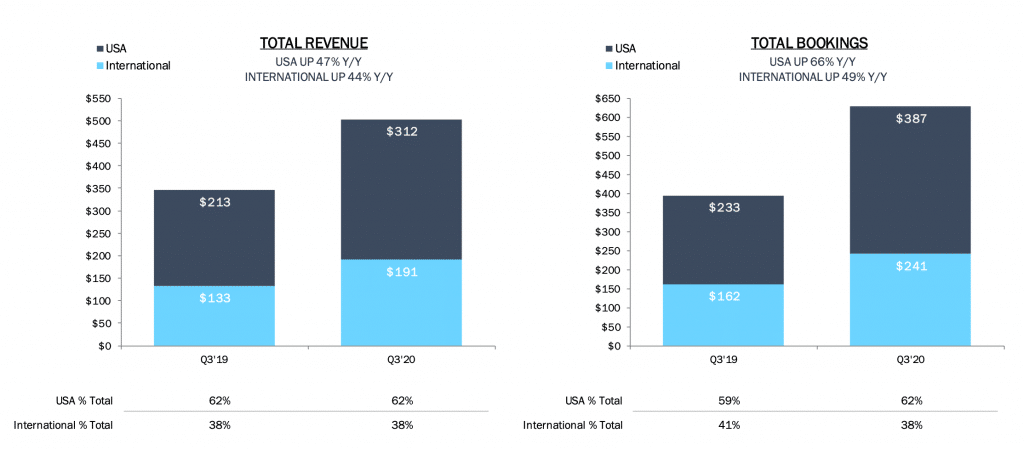 Zynga also reported that its mobile daily active users (DAU) reached 31 million, up 53% year-over-year, and a mobile MAUs of 83 million, up 23% YOY.
In light of its performance in Q3 2020, Zynga raised its full-year revenue forecast by $129 million to $1.93 billion, which would be up 46% year-over-year. In Q4, the company expects a revenue of $570 million,up $166 million or 41% YOY, and bookings of $670 million, up $237 million or 55% YOY.
"As we look ahead, we continue to see more opportunities to acquire talented teams and franchises to further expand our capabilities and accelerate our growth," Zynga told investors.
"To date, our acquisitions have delivered strong contributions to our live services, added multiple new 'Forever Franchises' to our portfolio, expanded our new game pipeline and provided entry into new categories on mobile."