Known as the game of kings, chess is a game in which tactical intelligence is revealed, and where being foresighted rather than being quick is a premium. Thanks to the popular Netflix series The Queen's Gambit, chess has become more popular than ever in recent years.
You can use chess apps by downloading them to your Android and iPhone (iOS) operating systems from the App Store and Google Play. Good news is that most of the best chess apps are completely free of charge, except for some in-app purchases. We have listed the best chess apps where you can test yourself, learn new tactics and most importantly have fun.
Lichess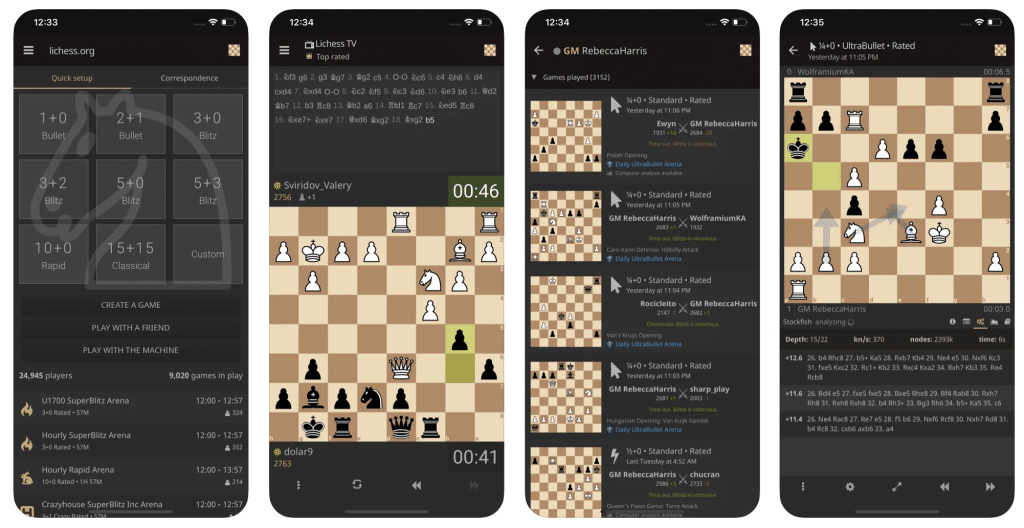 You can play chess in real time on lichess, one of the best free chess apps that says that it has 150 thousand daily active users. You can test yourself through exercises of different difficulty levels, learn new tactics and see your mistakes.
lichess, which does not show any ads and is open source, can also be used without an internet connection. The game also allows you to find, follow, and play against real players.
iChess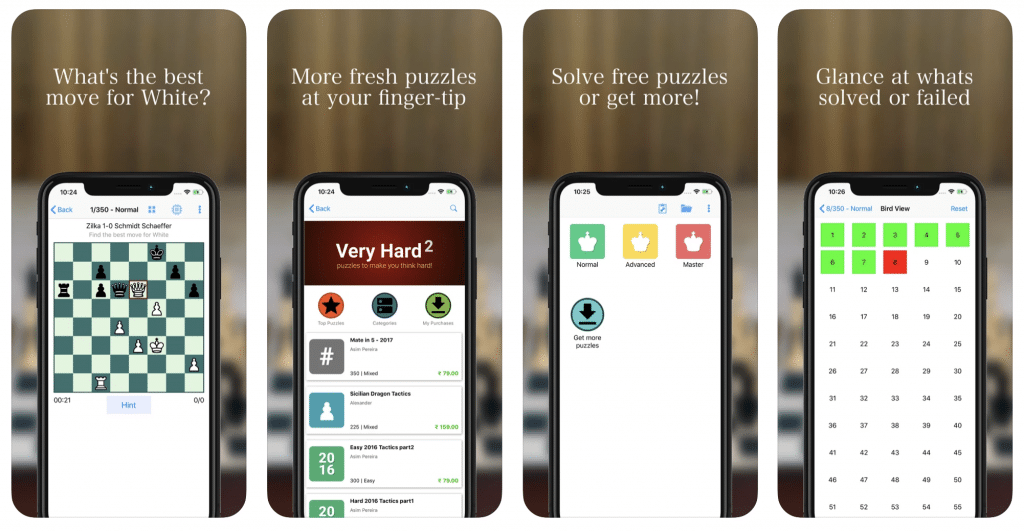 With more than a thousand exercises, iChess, where you can play chess without the need for an internet connection, turns those who love to play chess alone into masters.
After completing the chess exercises of three difficulty levels, it offers a detailed result screen showing the mistakes you made. If you wish, you can add your own exercises to the app.
Play Magnus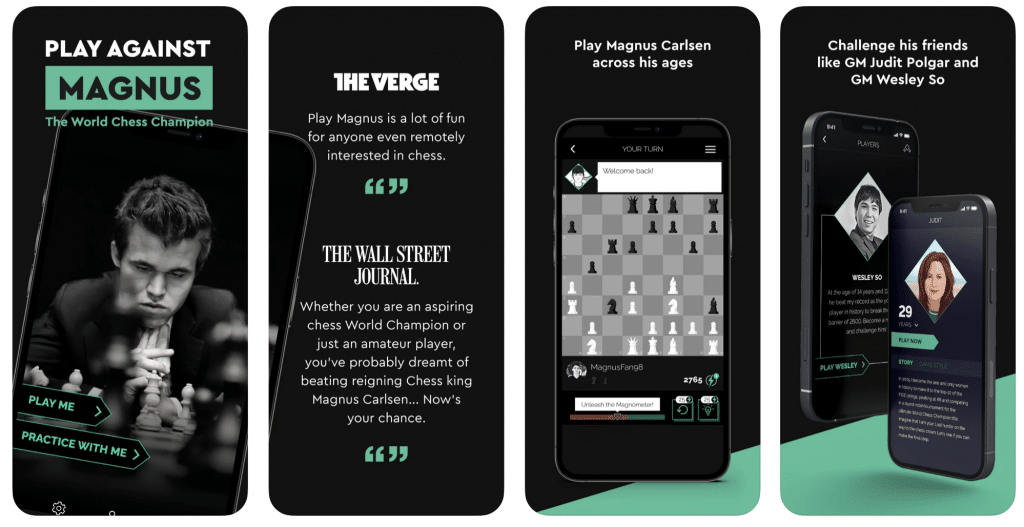 Are you ambitious enough to play chess with Magnus Carlsen, one of the world chess champions? Then Play Magnus is for you. This app is not for beginners. The games in the app were all designed by Magnus Carlsen. In other words, the master responds to every move you make. You can push your limits with the Play Magnus app.
---
Also Read: The 13 Best Multiplayer Games for Android
---
Chess.com
If you are looking for the best chess app to play with friends, Chess by Chess.com is what you need, with more than 150,000 tactics puzzles, and over 60 million players worldwide.
You can access interactive lessons, specially prepared training videos and games that you can test yourself through the app. If you wish, you can play chess with your friends, the duration of which you determine yourself. The chess mobile app draws attention with its different options for both beginners and those who want to improve themselves.
Really Bad Chess
Really Bad Chess, which is a much newer app compared to other chess apps on the list, differs from others in that it is played with totally random pieces. It means you could've 8 Knights, 4 Bishops, and 3 pawns on the board for all the game cares.
In the free version of the app, you can play against its AI in daily or weekly challenges. However, if you want to play chess with your friends, you need to purchase its premium version for up to $2.99 to open the Versus mode. The premium version also allows you to get rid of ads and change theme.
---
Also Read: The 5 Best Investment Apps for Beginners
---
Learn Chess with Dr. Wolf
Learn Chess with Dr. Wolf is another Chess.com app that is ideal for the ones looking for the best app to learn chess.
If you want a master who will guide you while learning chess and be with you every step of the way, you can give a try to Learn Chess with Dr. Wolf. Using the app, you can learn the intricacies and indispensable tactics of the game through 25 basic chess lessons.
Chess Free by AI Factory Limited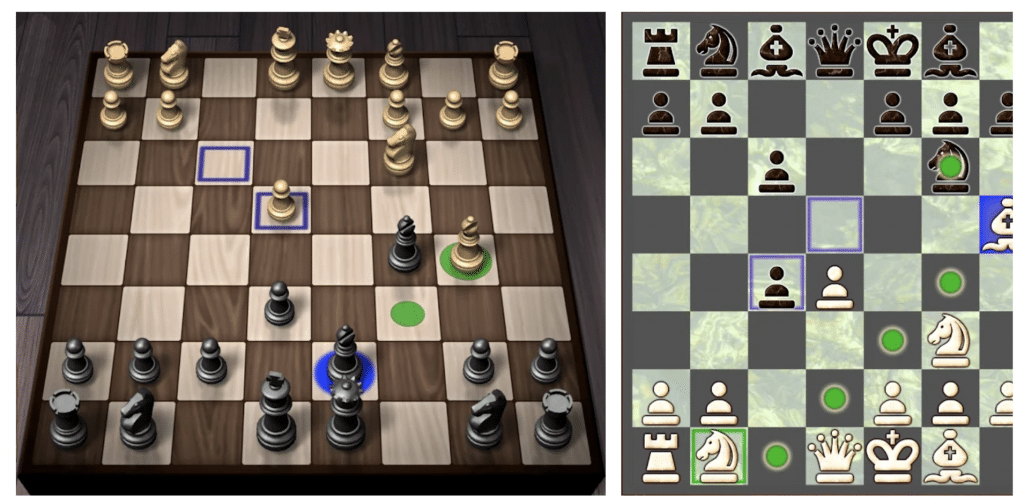 Only available on Google Play, AI Factory Limited's Chess Free is one of the most popular and best chess apps to play with friends. In the Chess Free mobile app, where you can play online chess alone or with your friends at different difficulty levels, you can choose a 2D or 3D board view and view the analysis of your moves. The game includes 12 difficulty levels, casual and pro modes, and eight chess board themes.
---
Also Read: The Best Music Recognition Apps for iPhone and Android
---
Chess – Clash of Kings
The Chess – Clash of Kings, where you can play chess over 10 difficulty levels, offers an easy game even for beginners with its undo move and hint features.
You can do hundreds of different chess exercises, play chess with your friends, and customize the pieces and board in the game, as well as challenges that you will be rewarded if you win.