Maybelline has made its entry into the hyper casual market through its new partnership with Zynga. The cosmetics company announced on Thursday that its new playable ad will be shown within the American game developers' variety of titles. 
While brands from many industries such as fashion have long been boosting their presence in popular titles such as Roblox for a long time, cosmetics is a fairly new player in the game. 
Through the new partnership, which earned Maybelline the title of being the first cosmetics brand to enter the hyper casual field, it's new playable ad named 'Maybelline Mascara Merge' will be shown in Zynga's various titles including Hair Challenge, High Heels, and Blob Runner. Users will be able to gain points by playing the ad, which can then be used within the main titles.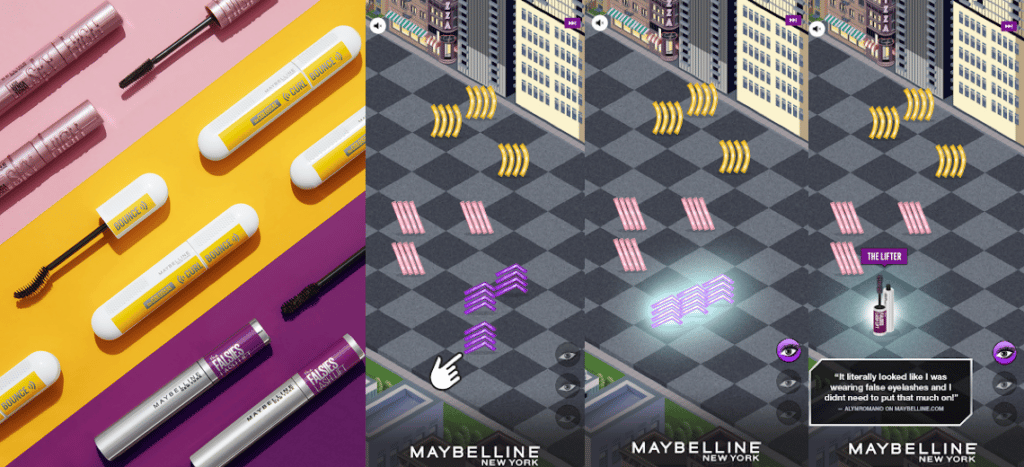 ''Maybelline is getting into gaming. The company has thought of hyper-casual games as an easy entry into the industry,'' said Tina Liu, Maybelline New York's marketing director for mascara. 
Zynga currently has over 100 mobile titles, 40 million daily active users and 200 million users in total. The company said it's also in talks with other beauty brands for similar partnerships.
"Games is a unique opportunity for beauty brands to find a target audience in a new space. The game company has partnered with beauty retailers in the past, but after launching new games with a female audience, it paid more attention to partnering with beauty brands. Today, Zynga is discussing future campaigns with other cosmetic brands," said Gabriel Heyman, Zynga's head of global brand partnerships.
Earlier this year, the game studio was acquired by Grand Theft Auto-maker Take-Two Interactive for $12.7 billion.