VeVe Collectibles, an app-based marketplace for premium licensed digital collectibles, has reached around 744,000 downloads globally and generated $112.5 million in consumer spending, according to Sensor Tower.
According to the study, which included VeVe, OurSong, Sweet, and Fantastec SWAP, the other three apps have collectively hit a combined total of about 485,000 downloads and $384,000 in consumer spending.
Already having significant momentum before November, VeVe's partnership with Disney ahead of Disney+'s second anniversary provided valuable support to its user base growth. "Consumers flocked to the platform to purchase limited edition Disney Golden Moments NFTs, resulting in the most downloads in a single day for VeVe's mobile app on the collection's November 9 drop day." Sensor Tower said.
---
Also Read: NFT music rights platform Royal raises $55 million
---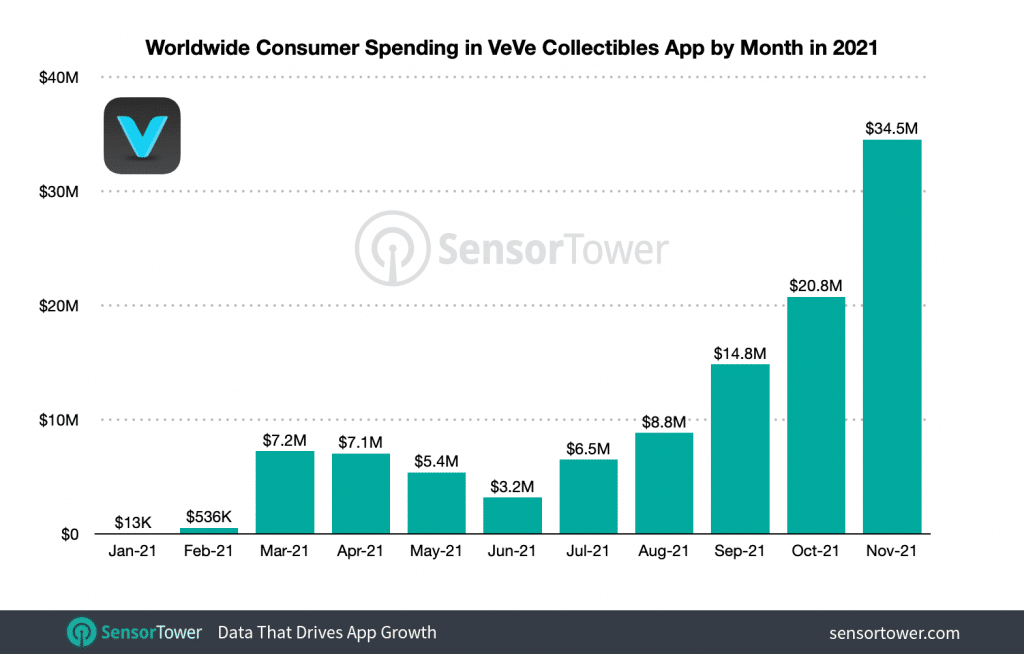 On that day, worldwide downloads increased nearly five times week-over-week to 39,000, from about 8,000 on November 2.
On Disney+ Day, the app saw $4.4 million, the highest consumer spending it generated in a single day. That was roughly 8 times the $560,000 it saw a week ago on November 5th.