According to a new report by the Federal Trade Commission, consumers lost about $770 million to fraud initiated on social media in 2021—about one fourth of all reported fraud losses for the year and an 18-fold increase from 2017.
Of those who reported losing money to fraud in 2021, more than 95,000 indicated that they were first contacted on social media—more than twice the 2020 number.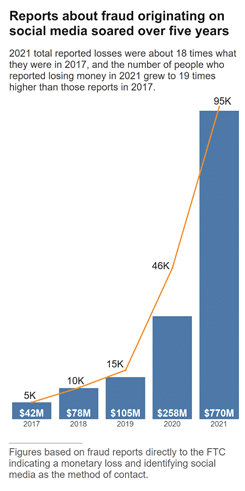 The FTC says reports are up for all age groups, but people aged 18-39 were more than twice as likely as older adults to report losing money due to these scams in 2021.
---
Also Read: TikTok overtakes YouTube as the third most popular influencer marketing platform among US marketers
---
Investment scams topped the list of total reported loss, followed by romance scams. Most of the loss reports came from people who lost money to online shopping scams. 45% of reports of money lost to social media scams in 2021 were about online shopping.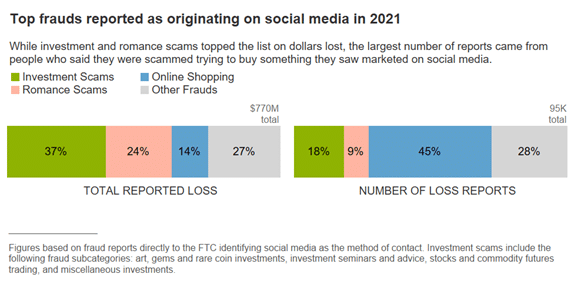 In nearly 70% of these reports, people said they placed an order, usually after seeing an ad, but never got the merchandise. Nearly 9 out of 10 consumers who listed the social media platform where undelivered products were most marketed were called Facebook or Instagram.