Twitter announced on Thursday that it has started integrating podcasts to its redesigned Spaces tab. 
The company first introduced its voice chat feature Spaces back in 2020, when Clubhouse became quite popular after Elon Musk and Vlad Tenev used the platform to discuss Robinhood's GameStop ban. Following the massive success of Clubhouse, social media companies including Facebook, Reddit, Discord, Spotify and LinkedIn announced their Clubhouse-rivals, and Spaces is Twitter's own version.  
The company said in a blog post that it has launched the test version of its newly designed Spaces tab, which now includes personalized hubs named 'Stations' where users will be able to access audio-based content from a variety of topics including News, Music, and Sports. 
While Twitter will recommend podcasts to users based on their interests, it will also list the most popular shows from around the world.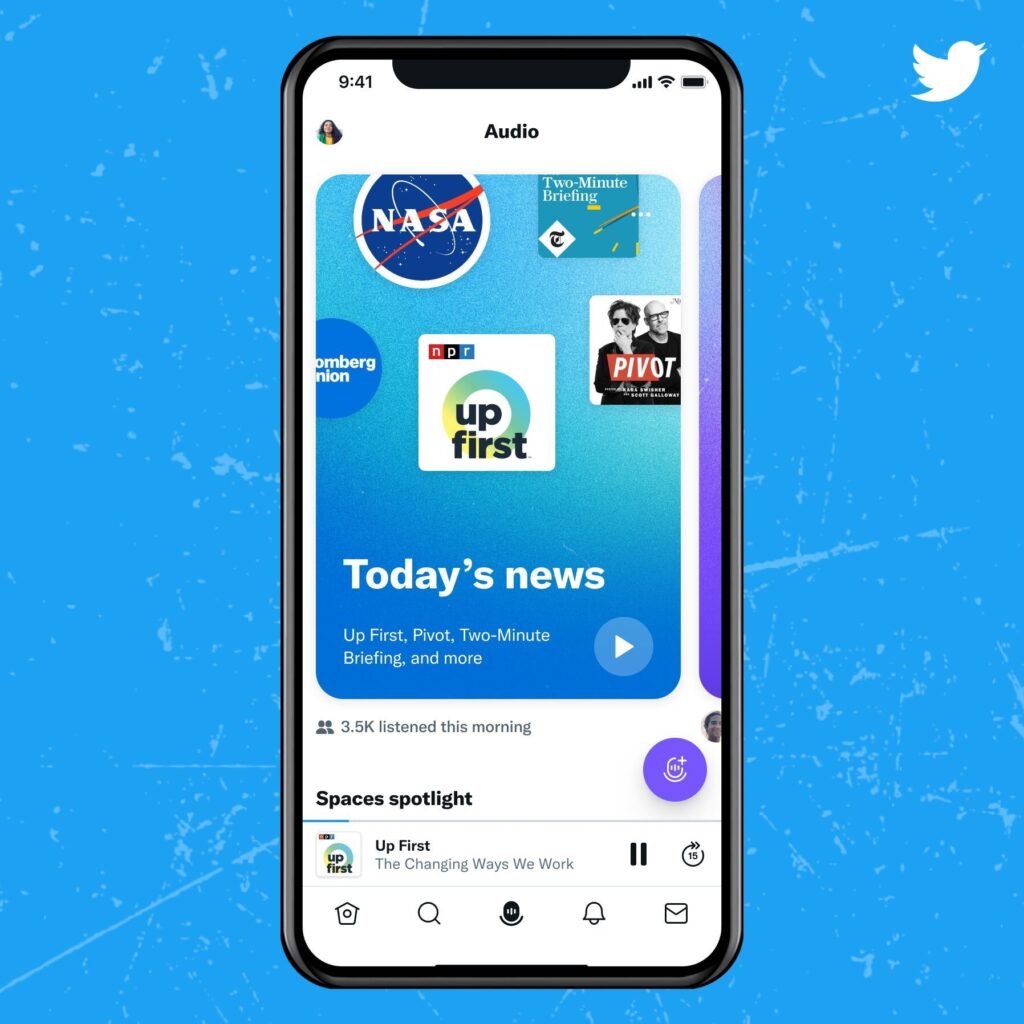 The new feature is currently available to a limited number of English speaking users and there is no clear date yet for the global launch.
Twitter said that 45% of its users in the United States are monthly podcast listeners, which could give the company an edge in the podcast space dominated by Spotify, Apple and YouTube.
Although many people think of Spotify and Apple when it comes to podcasts, a new research from Luminate Data shows that YouTube is now the most-used podcast platform in the United States.