Twitter announced today that it's making it's new voice-chat feature Spaces to users that have 600 or more followers, on both iOS and Android. It also introduced new features including Ticketed Spaces, co-hosting, scheduling option and more that will be added soon.
The company first started testing its Clubhouse-rival service Spaces in early March and said that it plans to roll out the feature for everyone in April. However, the company decided to start with accounts with 600+ followers as ''these accounts are likely to have a good experience hosting because of their existing audience.''
we created Spaces to bring people together in an intimate way to share thoughts and tweets with the power that only the human voice can bring. Spaces is now available to millions of people but the work is not finished bc it is part of a bigger vision built with you, our community

— Spaces (@TwitterSpaces) May 3, 2021
In addition to the expansion of Spaces, Twitter also announced new features that it plans to roll out soon which are Ticketed Spaces, co-hosting, scheduling, more block labels & warnings and improved captions.
---
Also Read: Twitter shares fall 13% after sharing ad sales forecast
---
Ticketed Spaces will allow users to support creators with donations and they will also be able to gain access to exclusive convos. It's quite similar to the Tip Jar feature Twitter was reportedly working on.
Co-hosting option will enable creators to host a Space with other users and the company will add a new feature soon which will allow hosts to select up to 2 users who will help them manage participants and also adjust information including Space title and description.
---
Also Read: Twitter Revenue and Usage Statistics
---
Furthermore, creators are now able to schedule their Spaces and users are able to opt-in to receive a reminder when a Space begins.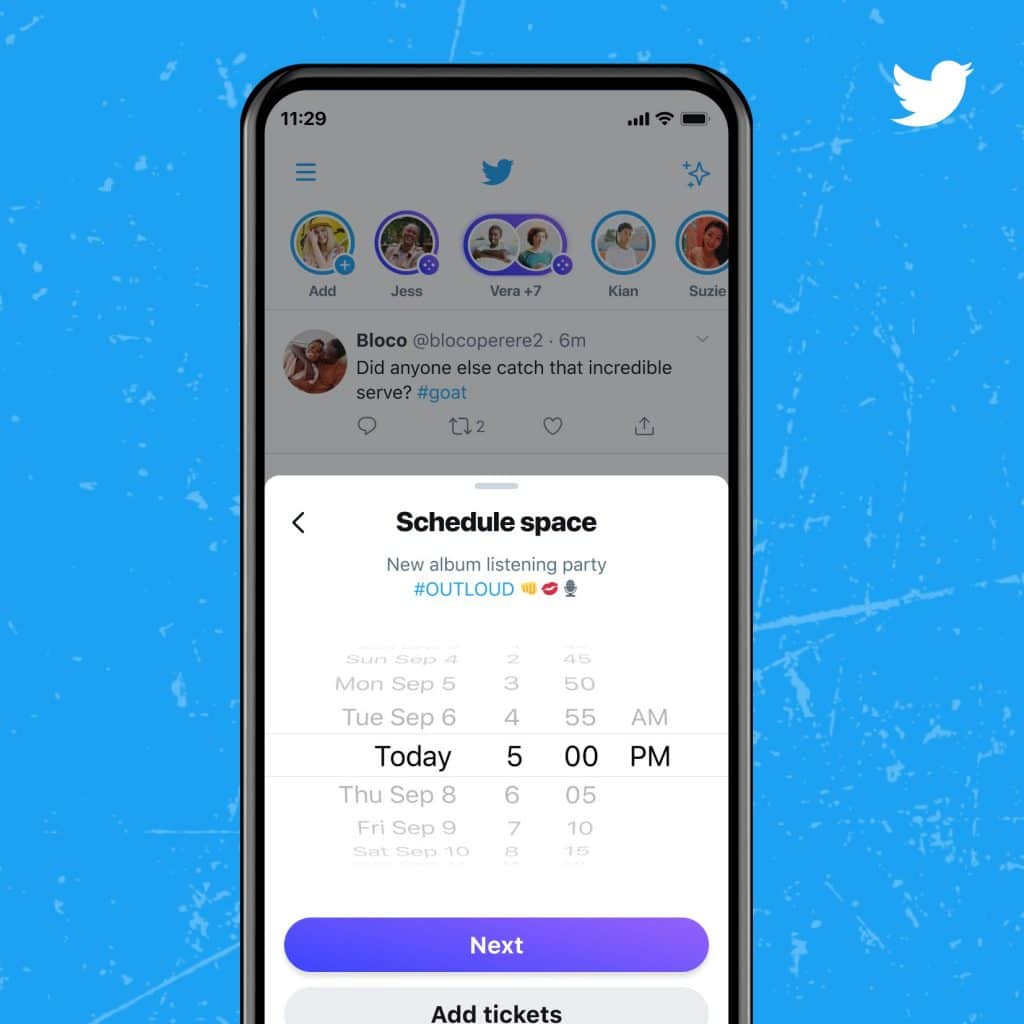 Messaging app Telegram also added a similar scheduling feature for it's Clubhouse-like voice-chat service launched in February.