Due to the ongoing Coronavirus pandemic, millions of people are now using mobile apps to meet their various needs without leaving home. According to AppAnnie, time spent in financial apps increased by 55% in the United States, 85% in Japan and 90% in South Korea.
As you know, social distancing is vital to prevent Covid-19 from spreading more. We should stay at home and minimize physical contact with the people around us. As a result, millions and even billions of people now work from their homes, many schools moved online and people use mobile apps widely to meet their personal needs.
According to the latest data published by AppAnnie, due to Coronavirus, there has been a huge increase in the time spent in financial apps especially in the United States, Japan and South Korea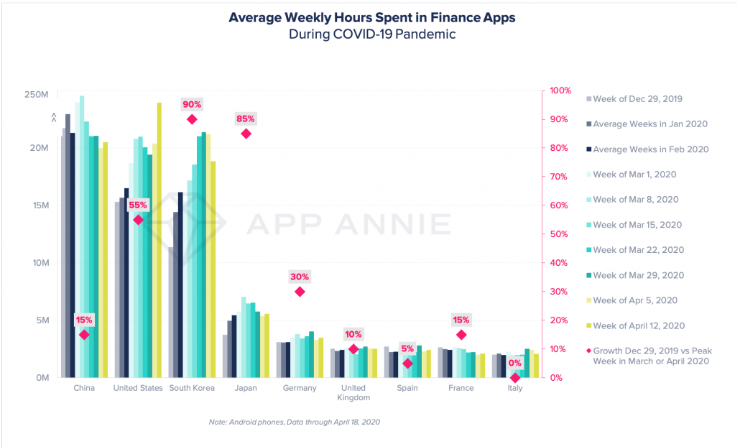 In addition to banking apps, customers are now using stock market monitoring and trading apps more. From the first week of the year to the 3rd week of March, in the United States, the time spent in the top 10 stock marketing monitoring and trading apps increased by 80%.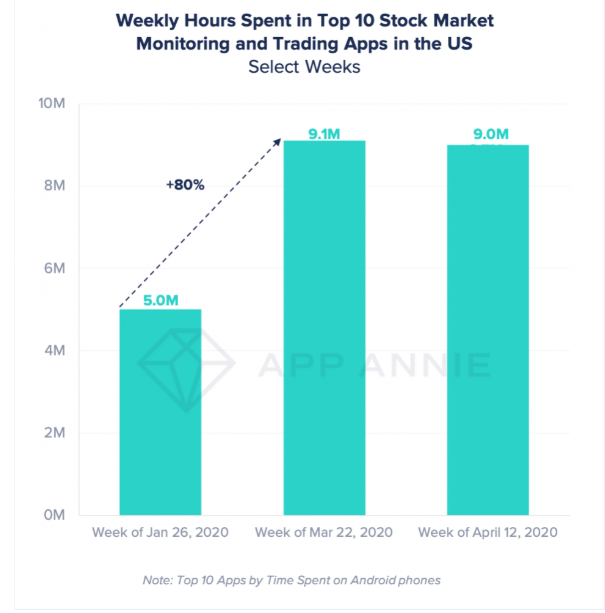 During this time period, Robinhood was the most downloaded finance app on the Android platform. The time spent in it increased by 260% in connection with Covid-19.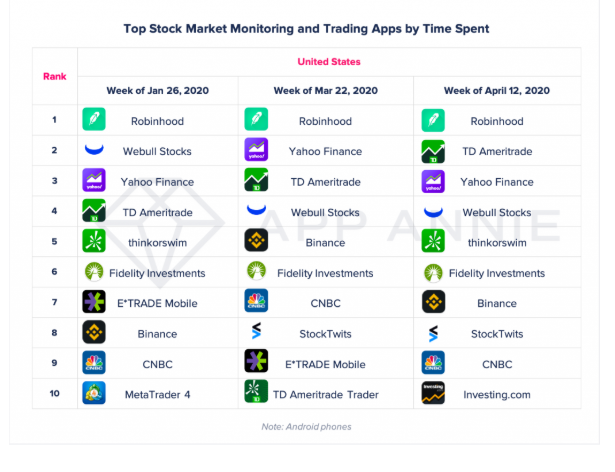 You can find AppAnnie's detailed data here.
Don't forget to check out our other news.